When:
2021-04-29T00:00:00-04:00
2021-04-30T00:00:00-04:00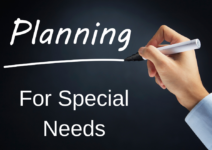 Webinar, April 29th, 2021, 1:00 p.m. with the Waltham, MA, SEPAC.  Free. Coordinating Your Special Needs Financial & Estate Plan and maximizing government benefits will feature Caleb Harty, CFP®, Financial Advisor. Gain insight into the many issues you may face as a caregiver for special needs persons.
* Discover how government programs may pay for basic living expenses.
* Examine some of the steps you can take to make sure your special needs loved ones have the lifestyle you prefer — during your life and after your death.
* Topics typically cover:
maximizing government benefits
preserving government benefits via estate planning techniques
financial planning (creating a long-term budget for child, how to efficiently fund special needs trust)
the ABLE Act, and more.
* Registration is required to the Waltham SEPAC //www.facebook.com/WSEPAC or contact walthampac@gmail.com