When:
2022-01-24T00:00:00-05:00
2022-01-25T00:00:00-05:00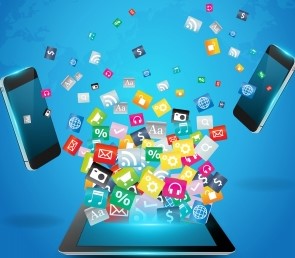 Online, January 24th, 2022. Part of the 2021-2022 workshop series with the Assistive Technology Conference of New England.  Digital technology is for everyone but can be overwhelming. If we aren't an "expert", we might feel like we can't properly support our students. Additionally, digital tools already built into devices are often overlooked in a world where so many assistive technology programs available for purchase (and beyond our budget).
* By knowing which questions to ask, and how to find answers, we can increase our knowledge without the need to become an expert in any one program.
* By using an individualized approach to working with students, we can provide access to a wider range of individuals within a reasonable budget.
* In this session, discuss some digital tools built into devices and free and low-cost programs; participants are encouraged to share tools and programs they have used as well.
* Review tips, strategies, and key questions to ask that can quickly engage students with digital tools.
* Touch on how to best provide continued support to others (and ourselves) in learning and using digital tools for productivity and access.
Presented by: Crystal-Rose Hill-Farrell.
Learning Objectives:
Create the start of a personal database of digital tools and resources.
Recognize the important questions (rather than answers) that help us develop the knowledge and skills to help others.
Conceptualize an approach to effectively engage students in utilizing digital tools and technology within a reasonable budget.
Fees apply, registration is required to www.assistivetechnologyconference.com/2020-presentations/ or contact techaccess@techaccess-ri.org or Voice/TTY: (401) 463-0202