When:
2021-07-31T00:00:00-04:00
2021-08-01T00:00:00-04:00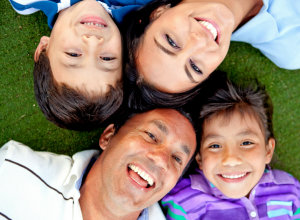 On-line training, July 31, 021, with Mass Families Organizing for Change. Free. The Central Region invites families who speak Spanish and are caring for children who are eligible and likely eligible for services from the Massachusetts Department of Developmental Services to participate in this upcoming training.
* Campamento de Abogacia focuses on building foundational advocacy skills so we can empower our children to lead rich, meaningful, and exciting lives.
* Applications open to primary caregivers of young children (birth to age 10) who have developmental disabilities, chronic illnesses, and/or complex medical needs.
*  Sessions will be interactive and conducted in Spanish, with reading and worksheets to complete outside of these sessions. DATES: 
June 12, 2021
July 3, 17, 31, 2021
To register, visit  https://massfamilies.org/training/advocacy-bootcamp/verano-de-2021-advocacy-bootcamp-formulario-de-inscripcion/ or contact Ruth Ester de la Cruz by emailing ruth@massfamilies.org or texting (857) 399-3425.
ESPANOL: La Región Central está encantada de invitar a las familias que hablan español y que cuidan de niños que son elegibles y probablemente elegibles para los servicios de Massachusetts Department de Developmental Services a participar en este próximo entrenamiento.
* El Campamento de Abogacia es un entrenamiento gratuito que se enfoca en la construcción de habilidades fundamentales de abogacía para que podamos empoderar a nuestros niños a llevar vidas ricas, significativas y emocionantes.
* Damos la bienvenida a las solicitudes de los cuidadores principales de niños pequeños (desde el nacimiento hasta los 10 años) que tienen discapacidades del desarrollo, enfermedades crónicas y/o necesidades médicas complejas.
* Nos reuniremos por Zoom durante tres horas cada vez. Las sesiones serán interactivas y se llevarán a cabo en español.
* Este programa de cuatro sesiones se llevará a cabo de 9:00 a.m. a 12:00 p.m. los siguientes sábados, con lecturas y hojas de trabajo para completar fuera de estas sesiones.
Fechas:
EL 12 DE JUNIO
EL 3 DE JULIO, EL 17 DE JULIO, EL 31 DE JULIO
Registrarse https://massfamilies.org/training/advocacy-bootcamp/verano-de-2021-advocacy-bootcamp-formulario-de-inscripcion/ o si está interesado en participar, póngase en contacto con Ruth Ester de la Cruz enviando un correo electrónico a ruth@massfamilies.org o un mensaje de texto al (857) 399-3425