When:
2021-10-02T00:00:00-04:00
2021-10-03T00:00:00-04:00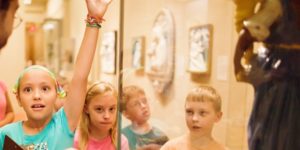 Online Only, October 2nd, 2021, with the Boston Museum of Fine Arts. For kids with Autism Spectrum Disorders, ages 8 – 12. Artful Healing and Beyond the Spectrum offer a specially designed program for Autism Spectrum, including Asperger's Syndrome, accompanied by a parent or caregiver.
* October's Theme: Pet Portraits – Artists throughout history and across the world have found inspiration from their animal companions. Join in to search for animals in art, and then make your own sculptural portrait of a real or imaginary pet.
* Online classes meet via Zoom. If you would like to receive a materials kit, please make sure to provide a mailing address when you purchase your ticket. You can update your address information in your MFA account settings.
Fees Apply – For more information visit www.mfa.org/programs/community-programs/beyond-the-spectrum  or contact 617-369-4027 or artfulhealing@mfa.org.