When:
2021-05-08T00:00:00-04:00
2021-05-09T00:00:00-04:00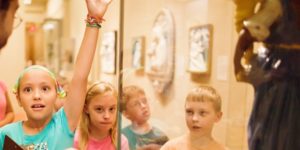 Online Only, May 8th,  2021, with the Boston Museum of Fine Arts. For kids with Autism Spectrum Disorders, ages 8 – 12. Artful Healing and Beyond the Spectrum offer a specially designed program for Autism Spectrum, including Asperger's Syndrome, accompanied by a parent or caregiver.
* May's theme: Incredible Ink – Chinese and Japanese artists have perfected the use of ink to create bold calligraphy, dreamy landscapes, and dynamic animals. Look at some examples of ink paintings and discuss how these masterful artists use light and shadow to make images that stand out. Then, make your own ink paintings.
* Online classes meet via Zoom.
* If you would like to receive a materials kit, please make sure to provide a mailing address when you purchase your ticket.
* You can update your address information in your MFA account settings.
Fees Apply – For more information visit www.mfa.org/programs/community-programs/beyond-the-spectrum  or contact 617-369-4027 or artfulhealing@mfa.org.