When:
2021-05-13T00:00:00-04:00
2021-05-14T00:00:00-04:00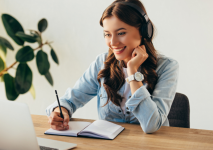 Webinar, May 13th, 2021, with the Waltham, MA, SEPAC. Basic Rights: Understanding the IEP is a workshop for caregivers of children with special needs, or needing an evaluation for support of suspected special needs.
* This presentation will delve into the Individual Education Program (IEP) document, its development, the breakdown of each section and understanding how the document will support a student.
Workshop Topics:
• Why the IEP is Important and Who is eligible for an IEP
• How the IEP is Developed About Your Host:
• Strengths and Concerns
• Vision Statements
• IEP Sections including PLEP A & B, Annual Goals and Service Delivery Grid
• Differences between Accommodations and Modifications
• Response, Placement and Consent
• Procedural Safeguards and more
To register and for the link sign visit https://fcsn-org.zoom.us/meeting/register/tJAuce-gqDwrH9EUJ0ES1MTPUiU9xCqnNnro or contact Kristin LaRose
workshops@fcsn.org.
For more information about more workshops from the Federation for Children with Special needs, contact workshops@fcsn.org.