When:
January 16, 2024 – March 23, 2024
all-day
2024-01-16T00:00:00-05:00
2024-03-24T00:00:00-04:00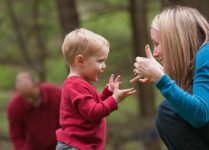 Online, Winter 2024, deadline to sign up is January 9th, 2024, with DEAF, Inc., of Massachusetts. Most of classes for the Fall 2023 semester will be held online via Zoom. Deaf Inc. is currently reintroducing in-person classes with limited availability.
* Classes with slow and fast-pace options.
* Slow-pace would be most appropriate for students who are new to ASL and would benefit from activities that would provide an opportunity for practice and repetition.
* Fast-pace classes are most appropriate for students with a general knowledge of ASL and would prefer an accelerated learning style.
* Find the pace that will be the right fit for you.
Fees apply, registration is required to www.deafinconline.org/services/asl/classes  or contact asl@deafinconline.org with questions.