When:
October 22, 2021 – October 23, 2021
all-day
2021-10-22T00:00:00-04:00
2021-10-24T00:00:00-04:00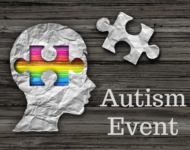 Virtual Conference, October 22nd & 23rd, 2021, with the Asperger / Autism Network of New England. The Daniel W. Rosenn AANE Connections Conference is for adults on the Autism Spectrum, parents, and professionals. It will include: 
· breakout sessions / workshops options.
· Continuing education credits for professionals
· Information tables highlighting local community resources and programs
· Opportunities to connect and network
* Key Note Speakers: 
Morénike Giwa Onaiwu, PhD(c) is a global advocate, educator, disabled person of color, queer non-binary woman, and parent of children on the autism spectrum. 
Kyle Hill is a science educator and entertainer based in Los Angeles, California. Kyle was named one of the top science communicators to follow by WIRED magazine in 2013 and Science Influencer of the Year by the Outpost in 2020.
Fees apply, registration required to www.eventbrite.com/e/aanes-fall-2021-virtual-daniel-w-rosenn-connections-conference-tickets-163896790713   617 393-3824 or Events@aane.org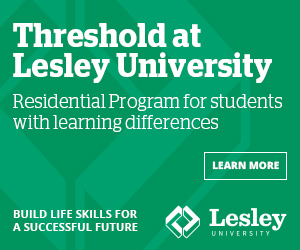 2021 AGENDA
AGENDA: FRIDAY, OCTOBER 22ND
10:00 AM ET WELCOME ADDRESS
Janet Barbieri, Director of Training & Education, Asperger/Autism Network (AANE)
10:00 AM ET – 11:00 AM ET: KEYNOTE ADDRESS
Forged by Fire: The Intersection of Race, Disability, and Gender
Morénike Giwa Onaiwu
Existing at the intersection of multiple marginalizations dramatically shapes the way an individual perceives the world and is perceived by the world. Utilizing facts as well as personal experience, this presentation will highlight some of the unique ways that gender and race impact individuals with disabilities (including neurodevelopmental disabilities i.e. autism).
11:00 AM ET – 11:15 AM ET: BREAK
Check out our Virtual Sponsor Booths!
11:15 AM ET – 12:15 PM ET: WORKSHOPS A & B
WORKSHOP A:
Effective Therapy for Clients on the Spectrum: The Role of Mindfulness in Managing Anxiety
Dr. Janet Price
Anxiety plays a role in each of our lives. This can be especially true for people on the Autism Spectrum. This workshop will explore opportunities in the outpatient therapeutic environment to help clients on the spectrum recognize the experience of anxiety, understand triggers to their anxiety, and incorporate mindfulness strategies to manage and minimize anxiety.
WORKSHOP B:
Understanding the Intersection of Autism and Gender Diversity
Kendrick Cronin & Dr. Meredith Maroney
Emerging research has highlighted the co-occurrence of autism and transgender, nonbinary, and gender diverse (TNG) identities.This workshop will provide an introduction to understanding the intersection of autism and gender diversity along with implications for supporting autistic-TNG individuals. We will begin with an overview of key terms and concepts. Using both recent published and emerging research, we will provide an overview of gender affirming care; implications for family members, autistic self-advocates, and providers; and best practices on responding to autistic folks who may be exploring their gender identity. This workshop will be presented from the lenses of a psychologist with expertise in autism and gender diversity, and lived experience from a trans autistic adult.
12:15 PM ET – 1:15 PM ET: LUNCH BREAK
Check out our Virtual Sponsor Booths!
1:15 PM ET – 2:15 PM ET: WORKSHOPS C & D
WORKSHOP C
Autism & Co-Occurring OCD: Treatment Considerations
Dr. Rebecca Sachs
Autistic individuals are at an increased risk of developing co-occurring psychiatric conditions such as anxiety disorders and obsessive-compulsive disorder (OCD) at various points across the lifespan. However, these individuals are often unable to access Cognitive Behavior Treatment (CBT) for Anxiety/OCD. Many therapists want to use CBT tools to address Anxiety/OCD in autistic patients, but may erroneously believe that ASD is intrinsically different and that they cannot effectively use CBT to treat this population. This talk is designed to bridge the knowledge and confidence gap and help attendees understand what treatment looks like when working with clients with ASD who present with co-occurring OCD.
WORKSHOP D
Understanding Sensory Needs, Anxiety, and Behavior
Amanda Bailey
Children and teens with Asperger/autism profiles often have unique sensory needs and frequently deal with co-occurring anxiety as a result. These issues sometimes lead to behavior that stymies parents and family members. This workshop will untangle common causes underlying behavior and offer concrete strategies to help caregivers support their children in and out of school.
2:15 PM ET – 2:30 PM ET: BREAK
Check out our Virtual Sponsor Booths!
2:30 PM ET – 3:30 PM ET: WORKSHOP E
WORKSHOP E
The Dignity of Risk: Social and Economic inclusion, De-Stigmatization, and the Successes of Neurodiversity
Dr. Roy Richard Grinker
This lecture describes the cultural and historical threads that have brought us to the present, a time when societies throughout the world are challenging the stigma that has, for centuries, shadowed disabilities. We are acknowledging that developmental disabilities and mental illnesses are more common than we used to think, and that they affect us all – either individually or because of our relationships to others. The de-stigmatization of autism epitomizes what Anthony Giddens calls the "third way" between socialism and capitalism. If capitalism created new kinds of people to be excluded, like "the disabled" and "mentally ill," under new historical conditions capitalism can also facilitate inclusion. The growth in autism hiring programs suggests that inclusion and de-stigmatization of autism derive both from changing moral values but also the embrace of the capitalist ideal of individual autonomy and the dignity of individual risk-taking in a competitive marketplace.
AGENDA: SATURDAY, OCTOBER 23RD
10:00 AM ET WELCOME ADDRESS
Janet Barbieri, Director of Training & Education, Asperger/Autism Network (AANE)
10:00 AM ET – 11:00 AM ET: KEYNOTE ADDRESS
Autism is My Superpower
Kyle Hill
Award-winning science educator and entertainer Kyle Hill tells his story about discovering and embracing his autism spectrum diagnosis. It wasn't until 2016 that Kyle realized his "quirks" were so much more than that, and this is his first full talk on the subject since partnering with AANE. Kyle explains what he's learned about efficiently living and working in a neurotypical world, examines how learning more about his brain has influenced and aided his science communication work, and takes questions from the audience.
11:00 AM ET – 11:15 AM ET: BREAK
Check out our Virtual Sponsor Booths!
11:15 AM ET – 12:15 PM ET: WORKSHOPS F & G
WORKSHOP F
Adolescent Issues for Teenagers on the Spectrum
Dr. Tony Attwood
The presentation focuses on issues faced by teenagers on the autism spectrum, which range from the physical aspects of puberty to changes in friendship, the development of sexuality, the change in academic expectations, emotion management, issues regarding self-esteem, and preparation for college and employment.
*Please note that due to time zone differences, this presentation will have been previously recorded, and played at the event.
WORKSHOP G
The Journey Towards Self-Understanding and Authentic Living
Sue Ann Pien & Elise Wulff
Learning about ourselves – our interests, hopes, talents, and needs – is an individualized journey of discovery and exploration. Understanding who we are provides us with a framework for building an authentic life. Unfortunately, disempowering messages and experiences can impact self-discovery and authentic living. Join this workshop to hear about the process of self-discovery, the path towards authentic living, and the importance of self-compassion as a guiding principle.
12:15 PM ET – 1:15 PM ET: LUNCH BREAK
Check out our Virtual Sponsor Booths!
1:15 PM ET – 2:15 PM ET: WORKSHOP H & I
WORKSHOP H:
Building Connections in Intimate Relationships
Karen Lean & Ilia Walsh
Navigating intimate relationships comes with its joys and its challenges. In this workshop we will explore the many dimensions of building deeper connections in intimate and/or romantic relationships. Join us for a discussion about how creating a safe space, explorations, open communication, and self-understanding can support meaningful connection.
WORKSHOP I:
Myths and Truths: Deconstructing Autism and Women
Dena Gassner
Research continues to portray autism in women as some odd, unique expression of the condition. However, in this presentation, the speaker will deconstruct those myths, explain the possible harm in them and address proactive solutions that people who identify as female and their families can use to reframe their advocacy and efforts toward support. The presentation will begin with diagnostic and accessibility challenges, how to prepare for an evaluation or to advocate for support, masking myths and ideas for deconstructing challenges for personal success.
2:15 PM ET – 2:30 PM ET: BREAK
Check out our Virtual Sponsor Booths!
2:30 PM ET – 3:30 PM ET: DISCUSSION GROUPS
Join us at the end of the conference for virtual discussion groups!
All groups will be facilitated by an AANE conference staff. Facilitators will lead a guided discussion in each group. These groups will afford participants an opportunity to connect with other attendees and will not include a lecture or presentation.
Attendees must pre-register for these groups. Attendees will be asked on their ticket registration form to select which group they would like to attend. Attendees who do not want to join a virtual discussion can opt out on their ticket registration form.
For attendees who do sign-up for one of our groups, you will receive via email one week prior to the date of the conference, a link to join the group you have selected as well as guidelines for participation to ensure the experience is a positive one for all!
**There is limited space in discussion groups. Be sure to register as early as possible to ensure your spot!**
Virtual discussion groups:
Alternatives to College
Autism & Educational Advocacy
Building Meaningful Connections
Coping with Anxiety
Dating and Relationships
Disclosure
Employment
Gender Diversity and Autism
The Power of Sport and Fitness
Life Coaching Strategies for Professionals
Navigating a New Diagnosis
Neuropsychological Assessments: Why get one?
Neurodiverse Relationships
Non-Conformity and Self-Acceptance
Parenting without Power
Parenting Teen Girls on the Spectrum
Self-Compassion
Self-Advocacy
Transition to College
Turning Your Passion into a Career
What's Your Superpower
*The program schedule is subject to change.
OUR KEYNOTE SPEAKERS
Morénike Giwa Onaiwu is a highly sought after public speaker, trainer, and consultant who has presented at the White House, the United Nations, and numerous peer-reviewed international conferences. Morénike works collaboratively with various entities, including The Color of Autism, the Institute for Exceptional Care, Autism in Black, Autism Intervention Research Network on Physical Health, the National Research Center for Parents with Disabilities, the National Mental Health and Developmental Disabilities Center, the Cambridge University Autism Centre for Excellence, and the Stanford University Neurodiversity Project to address the needs of underrepresented and marginalized individuals and groups. A contributing author/editor of several publications, Morénike has written for and/or been featured in the NY Times, Psychology Today, the Atlantic, the Today Show, NPR, BBC, Salon, HuffPo, Spectrum, POZ, and Autism in Adulthood, etc. Books include Sincerely, Your Autistic Child: What People on the Autism Spectrum Wish Their Parents Knew About Growing Up, Acceptance, and Identity from Beacon Press, All the Weight of Our Dreams: On Living Racialized Autism, and the forthcoming Neurodiversity en Noir: A Collection of Black Neurodiverse Voices from Jessica Kingsley Publishing (2022).
Kyle Hill is a science educator and entertainer based in Los Angeles, California. He received his bachelors of science in civil and environmental engineering from Marquette University in 2011, and his masters of arts in science communication from the same university in 2013. His work has been published in WIRED, Popular Science, Slate and The Boston Globe, he has appeared as an expert on Fox News, Al Jazeera America, BBC World Service, and Huffington Post Live, held writing positions at Scientific American and Discover Magazine, and has worked as a TV host/expert for Science Channel (MythBusters: The Search, How to Build Everything), Netflix (Bill Nye Saves the World), and Al Jazeera America (TechKnow). Kyle was the Science Editor of Nerdist.com and host of the popular YouTube science show Because Science from 2014 to 2020. He was named one of the top science communicators to follow by WIRED magazine in 2013 and Science Influencer of the Year by the Outpost in 2020
OUR WORKSHOP SPEAKERS
Dr. Tony Attwood is a clinical psychologist who has specialised in Autism Spectrum Disorders since he qualified as a clinical psychologist in England in 1975. He currently works in his own private practice, and is also adjunct professor at Griffith University, Queensland and senior consultant at the Minds and Hearts clinic in Brisbane. His book Asperger's Syndrome – A Guide for Parents and Professionals has sold over 500,000 copies and has been translated into 27 languages. His subsequent book, The Complete Guide to Asperger's Syndrome, published in October 2006 has sold over 300,000 copies and has been translated into 18 languages, and is one of the primary textbooks on Asperger's syndrome, otherwise known as Autism Spectrum Disorder – Level 1. He has several subsequent books published by Jessica Kingsley Publishers, Future Horizons Inc. and Guilford Press on emotion management, relationships and sexuality, and general advice for autistic children and adults. Tony has been invited to be a keynote speaker at many Australasian and International Conferences. He presents workshops and runs training courses for parents, professionals and individuals with Asperger's syndrome all over the world and is a prolific author of scientific papers and books on the subject. He has presented several live webinars with his colleague, Dr Michelle Garnett, which have been recorded and can be accessed via their website at www.attwoodandgarnettevents.com.
Amanda Bailey Amanda Bailey is a Family Support Specialist with AANE's Child and Teen Services department. Trained as a special education advocate, she has helped families all over the country with their IEPs, 504 plans, and working collaboratively with their school-based teams. Amanda also draws on her knowledge as the parent of two autistic children and direct experience in family support through leadership of her local Special Education Parent Advisory Council (SEPAC) and prior work with Mass Families Organizing for Change (MFOFC).
Kendrick Cronin is a neurodivergent trans man who is currently completing a master's degree in clinical counseling through Southern New Hampshire University. He is passionate about person-centered care and intentional, intersectional inclusivity of folks across the spectrum of humanity. His professional focus is to increase understanding and thus depathologize neurodivergency, transgender experiences, and living with mental illnesses. He currently lives in Minnesota, where he works for BridgesMN in employment services to support disabled people in seeking meaningful employment, and interns at Touchstone Mental Health, a residential treatment facility.
Dena Gassner is the co-chair of the Autistic Researcher Committee (ARC) for the International Society for Autism Research (INSAR). She is currently serving on the University of Cincinnati Center for Excellence in Developmental Disabilities (UCCEDD), Center for Dignity in Healthcare for People with Disabilities (CDHPD) a member of the ARC Review Board for the Autism Intervention Research Network in Physical Health (AIR-P) and is a member of the AIR-P Gender, Sexuality and Healthcare Node. She has provided consultative support for two SIGs (Special Interest Groups) for iNSAR and helped to reconstruct how SIGs are done (shifting protocols from lectures to information gathering/networking events). She coordinated this year's first SIG at INSAR- "Building on the Strengths of Autistic Scholars by Addressing Systemic Barriers to Autistic Success in Academia" Year One with Patrick Dwyer and others. In 1999 she was awarded the Cathy Pratt Professional of the Year Award from Autism Society of America. She spoke as a panelist for the NIMH Autism Awareness Month on girls and women. She's on the National Board of Directors of the Arc US and has published multiple book chapters and journal articles and her presentations include NYU London, The United Nations (Geneva and US) (autism + aging, disparities for autistic women, and autistic motherhood/reproductive healthcare access) and others.
Dr. Roy Richard Grinker is Professor of Anthropology and International Affairs at the George Washington University in Washington, D.C. Grinker was born and raised in Chicago where his great-grandfather, grandfather, and father worked as psychoanalysts. He graduated from Grinnell College in 1983 and received his Ph.D. in Social Anthropology at Harvard University in 1989. He is the author of Nobody's Normal: How Culture Created the Stigma of Mental Illness (NY: W.W. Norton, January 2021), Unstrange Minds: Remapping the World of Autism (NY: Basic Books), In the Arms of Africa: The Life of Colin M. Turnbull (Chicago: University of Chicago), Korea and its Futures: Unification and the Unfinished War (NY: St. Martin's), and Houses in the Rainforest: Ethnicity and Inequality among Farmers and Foragers in Central Africa (Berkeley: University of California). He is co-editor of Perspectives on Africa: Culture, History, and Representation (Hoboken: Wiley-Blackwell) and Companion to the Anthropology of Africa (Hoboken: Wiley-Blackwell). Grinker was a 2008 recipient of the National Alliance on Mental Illness KEN award for "outstanding contribution to the understanding of mental illness" and the 2010 recipient of the American Anthropological Association's Anthropology in the Media award for "communication of anthropology to the general public through the media."
Karen Lean, originally from Canada, lives with her husband in Massachusetts where she works in Healthcare IT. She was diagnosed with Asperger Syndrome in 2009, at the age of 32. Karen Lean brings the perspective of a woman who was diagnosed in her 30's with Autism Spectrum Disorder and Central Auditory Processing Disorder. She represents one of the less-recognized autism profiles: shy, sensitive, compliant, academically strong but socially suffering. Karen speaks about being an autistic female, sensory processing, self-advocacy, intimacy and relationships, mindfulness, and self-esteem.​ ​Her writing appears in the book of essays, "Sincerely, Your Autistic Child: What People on the Autism Spectrum Wish Their Parents Knew About Growing Up, Acceptance, and Identity."​ Karen is an engaging, seasoned speaker whose sensitivity and deep intellect are readily apparent in her talks. Among her many speaking credits, Karen was a keynote speaker at the Asperger/Autism Network's Spring 2019 Sexuality Conference.
Dr. Meredith Maroney (she/her/hers) is an Assistant Professor of Counselling Psychology at the University of Calgary. She received her Ph.D. in Counseling Psychology from the University of Massachusetts Boston and completed her doctoral internship at the University at Albany's Counseling and Psychological Services. Her research and clinical interests are in the areas of sexual orientation, gender diversity, autism, and intervention development. Specifically, she is interested in understanding and coping with minority stress, as well as the intersection of autistic and LGBTQ+ identities. She co-authored Gender, Sexuality, and Autism, which was honored as the 2021 Distinguished Book of the Year by the Society for Psychology of Sexual Orientation and Gender Diversity. She is the Chair for the American Psychological Association's Division 17 Section for the Advocacy of Sexual Orientation and Gender Diversity.
Sue Ann Pien identifies as an actually autistic actor who is starring in an upcoming Amazon Original series about three roommates in their 20s who are on the spectrum. For Sue Ann, self-discovery included learning who she is and also who she is not. She found that taking the risk to live as her authentic self brought meaningful connections into her life and meant she could stop working so hard to fit in where she wasn't welcomed anyways. Along with acting, Sue Ann enjoys filmmaking with her singer-songwriter wife, Cynthia Catania, rock climbing, space (the outer kind), and coming up with novel ways to protect Earth's biodiversity.
Dr. Janet Price is a seasoned practitioner in the realm of working with children and families. With over 30 years of experience as an educator previously and psychologist currently, Dr. Price has chosen over time to focus on the process of supporting mental and emotional well being, including what gets in the way of that process of becoming our best selves. Currently in private practice, Dr. Price's clients include children and adults on the spectrum.
Dr. Rebecca Sachs is a licensed psychologist and an expert in the top recommended treatments for Anxiety, Autism, and OCD. She believes in empowering individuals and their families with knowledge and skills they can use to not only manage current challenges, but to also be ready to handle new problems when they may arise. Dr. Sachs brings warmth, sensitivity and a strong sense of humor to her work. Board Certified in Behavioral and Cognitive Psychology, Dr. Sachs is a sought after clinician and speaker, regularly presenting at conferences such as the Association of Behavioral and Cognitive Therapy (ABCT), Anxiety and Depression Association of America (ADAA), and the International OCD Foundation (IOCDF). She has a private practice in New York City (and virtual in the state of NY) and is co-Director of Successful School Transitions, a comprehensive program for school refusal. In addition to these roles, Dr. Sachs is a single mother to an energetic and determined pre-schooler
Ilia Walsh is the Executive Director at The Spectrum Strategy Group Creator and the creator and host of The Autism In Real Life Podcast. She has over 25 years of experience in training and education working with adults and children. She is currently on the Board of Directors for AANE and served on the Board of Directors for the Center for Sexual Pleasure and Health. Working alongside clinicians, Ilia has supported single and partnered individuals in seeking deeper connections in their relationships. She has worked with many an influential individual such as Temple Grandin, Tony Attwood, Carol Kranowitz, David & Kristin Finch, Stephen Shore, Becca Lory, Isabelle Hénault and Morénike Giwa Onaiwu. Ilia Walsh is also like many of you; she is a wife, sister, friend, and mother of two adult children, one of which is on the autism spectrum.
Elise Wulff has been working with the neurodiverse population in both the public and private sectors for over 15 years. With Aspire since 2008, Elise oversees Child programming, Parent programming, Aspire Works, and related services where participants engage in multi-disciplinary, strengths-based learning. Elise feels strongly and has observed that there is a mutual accountability of neurodiverse individuals and their environments (schools, communities, workplaces) to create safe, inclusive spaces that enhance the potential for success for all involved. In her consultation, Prior to joining Aspire, Elise worked as an Inclusion Facilitator for a therapeutic intervention program for students with Asperger's, NVLD, ADHD, and similar profiles. In collaboration with Aspire, Elise co-wrote a multi-year tiered self-awareness curriculum based on Aspire's model 'The Science of Me,' as well as curricula to address enhancing Executive Functioning skills and supporting resistant writers. Elise received her undergraduate degree in psychology and theater arts from Emory University and her master's degree in special education from Lesley University.
REGISTRATION DETAILS
AANE Member Ticket $40 per person
Non-Member Ticket $50 per person
Professional Attendee Ticket $75 per person. Please note that the professional attendee ticket is for physicians/professionals seeking CME credits, as well as Massachusetts-based social workers, psychologists and LMHC's seeking continuing education credits.
All professional attendees will be required to complete an evaluation and post-test following participation to be eligible for CEUs.
This program is pending approval for continuing education credit.
AANE Membership: If you are interested in learning more about AANE membership, please contact: fundraising@aane.org.
ASL Interpreter Services: Please specify on your registration if you would like to request ASL interpreter services. Please request ASL accommodations by October 1, 2021.
Financial Assistance: AANE offers free and discounted admission to the conference. To request free or discounted admission, please contact events@aane.org.
Refund Policy: Refunds, minus a $10 processing fee per registration, are available until the end of our business day on October 8, 2021. No refunds/credits after October 8, 2021 including no-shows.
Code of Conduct: Participants at AANE events are expected to act respectfully toward other participants, speakers and group facilitators. AANE reserves the right to ask an individual participant to leave, or remove participants from the event/program if AANE determines there are concerns with attendee conduct.
—————————————————————————————————————