When:
2022-01-15T00:00:00-05:00
2022-01-16T00:00:00-05:00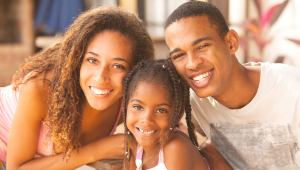 Framingham, MA, and Webinar, 15 de Janeiro de 2022, com the Council Of Parent Attorneys And Advocates of Massachusetts. Entenda os sinais, intervenções necessárias e como obter apoio. Como saber se meu filho precisa de serviços de apoio?
* Como Vou Saber Se Meu Filho Precisa De Serviços? Entendendo O Processo.
Nesse dia as famílias serão educadas no processo de:
Identificação das necessidades de seu filho
Começando com: Relacionamento com o Pediatra
Programa de Intervenção Precoce
Plano de Serviço Familiar Individualizado (IFSP)
Transição para o Sistema Escolar
Obtenção de Apoio através do Plano de Educação Individualizado (IEP)e a Participação Plena dos Pais nesse processo
O Direito Legal da pessoa
Será informado pela Advocacia antes, durante e após a reunião do IEP
Saúde – Como criar um relacionamento de confiança com o pediatra onde possa se sentir apoiado e compreendido quando expressar as suas preocupações com o desenvolvimento do seu filho.
Escola – Aprenda sobre os apoios escolares que podem ajudá-los a experimentar sucesso acadêmico e social enquanto os prepara para a vida adulta.
Componentes do IEP – Examine os componentes importantes do IEP para ajudá-los a ter o apoio que
precisa.
Registre-se antecipadamente para esse encontro gratuito
https://us02web.zoom.us/meeting/register/tZUrdO-srT8oGdxMPFh42EZkYn-8qcUOydAB or 
o email: CHAUNTATSEGAYE@OUTLOOK.COM 
Framingham, MA, and Webinar, January 15th, 2022, with the Council Of Parent Attorneys And Advocates of Massachusetts. Your Journey Parenting A Child With Differences – How Will I Know If My Child Needs Services? Understanding The Process.
This class will walk families through
identifying their child's needs beginning with doctor's recommendations
early intervention
Individualized Family Service Plan (IFSP),
getting support from the school system through the Individualized Education Programs (IEP),
advocacy before, during, and after the IEP.
Medical Support – Understand the role your doctor plays in helping your child get services for developmental delays
School – Learn about school supports for your child that can help them be successfulacademically, and socially well into their adult years
IEP Components – Examine important components of the  IEP to help get your child the support that they need.
This class is for all skill levels.
Presentation will be in Portugese only.
Register in advance for FREE AT:
https://us02web.zoom.us/meeting/register/tZUrdO-srT8oGdxMPFh42EZkYn-8qcUOydAB or email Email: CHAUNTATSEGAYE@OUTLOOK.COM