Special-Needs Camps & Fairs Massachusetts 2023


Eastern & Central Massachusetts



Andover/Boxford, MA – Crest Collaborative. The Collaborative for Regional Educational Services and Training (CREST) offers in person summer programming for ages 3 to 22 that have moderate to intensive/severe developmental delays or multiple disabilities. Contact http://crestcollaborative.org 978 685-3000 ext 122.
Andover – Creative Living Summer Camp – Day or overnight program. Geared toward men and women 18+ with developmental disabilities, including Down syndrome and autism. Fees apply. Contact (978) 470-3165 or info@creativelivingandover.org or visit www.creativelivingandover.org
Andover – Epilepsy Camp with Horseback Riding.  For children with Epilepsy, up to age 18. The Purple Adventure Camps offer therapeutic horseback riding. Visit www.epilepsynewengland.org/connect/camp/ or contact 617-506-6041
Attleboro (North Attleboro) –  For adults ages 18-45 years old with special needs. Offers swimming, sports and games, arts and crafts, gardening, ropes course climbs, and theater/improv activities. An intake interview with the Camp Director is required as part of the registration process. Saturdays and Sundays in July from 9 am – 2 pm. https://www.hockymca.org/camp/options/camp-calcia-north-attleboro/
Attleboro (North Attleboro) – Rising Hope Farm. An inclusion equestrian and recreational program for children ages 5 – 12 with and without personal challenges. No prior equestrian experience is necessary. Contact  617-610-7243, or risinghopefarminc@gmail.com or visit www.risinghopefarm.org 
Attleboro (North Attleboro) – New Generation Equestrian Services.  Therapeutic horsemanship program, riding lessons, and option to be part of the show team. Visit www.newgenerationequestrian.com/ or contact (774) 208-4067.
Beverly – Comfort Zone Camp For Grieving Children, Beverly. Free for bereaved kids and teens 7 – 17 who have lost a family member or care giver to suicide. Build friendships, coping skills, enjoy traditional camp fun and age-based support groups. Contact  www.comfortzonecamp.org/locations/massachusetts  or 866-488-5679.
Beverly – The Greater Beverly YMCA Adaptive programs are designed to give children and adults with disabilities opportunities to participate in a variety of recreational and therapeutic activities. Contact 978-927-6855 x 1229 or visit www.northshoreymca.org.
Beverly, Special-Needs Hockey Camp with The East Coast Jumbos. For more information visit http://americanspecialhockey.org/team/east-coast-jumbos or contact coachray@eastcoastjumbos.org or CMarkow@eastcoastjumbos.org.
Bedford – Camp Triumph, Bedford, Danvers and North Reading, MA. For children with ADHD, Executive Functioning Disorder, Aspergers, Non-Verbal Learning Disability, Pragmatic Language Deficit, and Anxiety Disorder. Contact triumphcenter@verizon.net or
www.triumphcenter.net or 781.942.9277.
Boston: Berklee Collage of Music – ABLE Summer Music Program for Musicians with Disabilities. For ages 9 – 17, must have at least six months of playing or singing experience. Fees apply, registration is required to www.berklee.edu/berklee-institute-arts-education-and-special-needs/day-sessions-able-arts-better-lives-everyone or contact rbernard@berklee.edu  617-747-2760
Boston – Camp Joy – Boston Centers for Youth and Families' (BCYF) Camp Joy is for Boston residents ages 3-22 with disabilities and their siblings ages 3-7. The program is filled on a first-come, first-served basis. For more information 617.635.4920 or email Roberta.Smalls@boston.gov.
Boston & Easton – Camp Shriver, Boston.  An inclusive, sports-oriented day camp for children with and without intellectual disabilities, ages 8-12, from Boston, Brockton and Quincy.  Contact 617.287.7250 or visit www.csde.umb.edu
Boston Public Schools Camps & Summer Programs Page. For Pre-School through Young Adult. Visit the Boston Public Schools Page
Boston Center for Youth and Families – Located in 35 centers across Boston, offer summer opportunities of summer camps, swimming pools, sports programs, community cookouts, free drop-in enrichment activities, and summer jobs. There is also a list of affordable programs including preschool and recreation. Visit BCYF Summer Guide
Boston, Canton, – Doug Flutie Jr. Foundation's AccessSportAmerica Adaptive Water Sports Program. For children and adults on the Autism Spectrum. Windsurfing, canoeing, surfing, water-skiing, etc. For this year's specific offerings, contact 508.270.8855.
Boston Navigator Youth Program on the Boston Navigator Page Search
Boston Youth Programs/ After School and Beyond is on the Boston Beyond page.
Boy Scouts of America, Heart of New England Council. Please ask for updates on which of their camps may offer inclusive recreational activities. Visit http://heartofnewenglandbsa.org or contact 508-752-3769.
Boston – Piers Park Sailing Center's Adaptive Sailing Program, Boston. This sailing program is run by the disability community for the disability community who live and teach sailing. 617-561-6677 info@piersparksailing.org
Boston – Piers Park Sailing "Mini Week" for All Abilities. Boston Harbor. Inclusive, 3-day program for ages 18–30 looking to build on skills they learned during their time as PPSC Youth Sailors or first timers looking to try something new. Sail and socialize at Historic Boston Harbor. For more information visit The Piers Park Mini Week Adaptive Sailing page or email adaptive@piersparksailing.org
Boston & Cambridge – Super Soccer Stars. Soccer programs for a variety of ages. Please check with them to see if they offer inclusion programs. Contact  http://boston.supersoccerstars.com/ or 781.777.7171.
Boston – NEXT STEP College Success & Independent Living Program. Fosters skills of independent living in a college environment for students, grades 9-12, who are serious about attending college after high school. Serves Asperger's Syndrome, NLD, or related learning differences. Contact 617-278-4119 marnold@jbcc.harvard.edu  or 617-278-4275 or rfranks@jbcc.harvard.edu 
Boxborough – Summer Social Coaching Camp. A social skills program that runs as a play and hang-out opportunities for social growth and confidence. Each week includes day-camp and participant-inspired games, activities, free-choice time, and twelve hours of social coaching. For more information, visit https://peterpancenter.com/
Boxford and North Andover – Windrush Farm, Boxford & North Andover, MA. Working horse farm with weekly summer clinics such as Recreational Day, non-riding Horsemanship and Youth-At-Risk, for children and adults with physical, emotional, and learning disabilities. www.windrushfarm.org, 978-682-7855.
Brewster – Dream Day at Cape Cod. A camp for seriously ill children up to age 18 and their families. Services a range of diagnoses: cancer, HIV, sickle cell, heart conditions, cerebral palsy, cystic fibrosis and more. Camp is free for the entire family. For More information visit www.dreamdayoncapecod.com
Brighton, Franciscan Hospital for Children Adaptive Sports Program: New Balance Foundation Adaptive Sports Program at Franciscan Children's provides children with disabilities the opportunity to participate in sports and active recreation. Most activities are open to all children with disabilities in the Greater Boston Area, and are little or no cost to participants and their families. For more information contact https://franciscanchildrens.org/resources/support-services/adaptive-sports-program/
Brighton – Rowing Program, Harry Parker Boathouse, Brighton. Adaptive program for youth and adults with a variety of physical and/or cognitive abilities. One -week day camp for adaptive athletes ages 18 and under, August 8-12. Free or sliding scale basis. Call 617-779-8277 or visit www.communityrowing.org
Cambridge – Camp Rainbow: Serving young people with disabilities, ages 6-22. Campers will enjoy outdoor activities, swimming, field trips, arts & crafts, cooking and more. For more information, view the Camp Rainbow Application or contact Erin Quinn, Camp Director, at equinn@cambridgema.gov or 617-892-5478.
Cambridge, Our Space Our Place Coding Camp for Blind or Low Vision students aged 14-21 years old. For more information, visit www.ourspaceourplace.org/eventdetails.php or (617) 459-4084 or president@ourspaceourplace.org
Cambridge Recreation Department: For Cambridge residents only, ages 3 – 22 with a variety of physical, developmental, and emotional disabilities. Visit   www.cambridgema.gov/DHSP/programsforkidsandyouth
/specialneeds.aspx or contact  617-349-6829
Cambridge – iCan Bike Cambridge. Due to COVID-19, this program will not run in 2021. Part of iCan Shine, a national non-profit that brings camps to teach individuals with disabilities to ride bikes. For more information visit  https://icanshine.org/ican-bike-cambridge-ma/ or contact icanbikecambridgema@gmail.com or 617-803-4256
Cambridge & Somerville – Daybreak Day Camp, Cambridge and Somerville. Providing supportive, therapeutic summer program for children, ages 5 through 11, with emotional and behavioral special needs who live in Cambridge and Somerville. www.cambridgecamping.org or 617-864-0960.
Cape Cod – Dream Day Family Camp, at Nickerson State Park, in Cape Cod, MA.  Free. For families who have children with life-threatening or serious illnesses and conditions. Each summer they can host up to 48 families (over 6 weeks).  Visit www.dreamdayoncapecod.org, call 774-994-7346 or kgiorgio@verizon.net
Canton – Massachusetts Hospital School Summer Program, Canton. Adapted Aquatics, Creative Arts, Academic Support, Outdoor Adventures, Music and Drama, Sports, Boating & Water, Life Skills. For updated  information contact (781) 828-2440 or visit The Massachusetts Hospital School Summer Program Page.
Charlestown, MGH Aspire Program. For individuals ages 5 – adult with diagnoses including, but not limited to, Asperger's Syndrome , High Functioning Autism, Nonverbal Learning Disorders, anxiety disorder, or similar social-cognitive profile. Visit www.MGHAspire.org or contact MGHAspire@partners.org  or 781-860-1900.
Charlestown, MGH IHP Occupational Therapy Inclusive Summer Camp. Free. For ages 8-13 years old with disabilities. Facilitated by occupational therapy doctoral students, under the supervision of occupational therapy faculty. Inclusive recreation, social interaction, and skill development. July 17th-21st, 2023  Visit https://docs.google.com/forms/d/e/1FAIpQLSd-NZ9QtkANk4LGElubVLBmq2MIuvYOwt3c5groOHjwQVLiqw/viewform   or contact modonnell@mghihp.edu.
Chelmsford – The Paul Center Extended Year Summer Program,  Chelmsford, MA. For students ages 4-21 with moderate to severe range of disabilities. www.thepaulcenter.org, 978-256-4396.
 Cohasset, East Weymouth, Hingham – South Shore Support Services. Music Therapy, Yoga, Bowling. Fees apply. For more information contact 781-331-7878 ext. 19 or visit South Shore Support Services.
Concord – Daybreak Day Summer Camp with Cambridge Camping. Jul 10, 2023 – Aug 18, 2023. For ages 6 – 12 from under-resourced circumstances who demonstrate social, emotional, and behavioral challenges related to trauma or special needs. Campers' diagnoses may include ADHD, PTSD, mood disorders, autism spectrum disorders, anxiety, and other learning issues. Tuition is determined on a sliding scale fee. Visit https://cambridgecamping.org/daybreak or contact shilpa@cambridgecamping.org
Concord – Camp Three Rivers. Provide kids in K – 8 with behavioral support, activity adaptations and friendship. Participants must have an IEP or 504 to qualify. A Certified Therapeutic Recreation Specialist is available. Fees apply, registration is required to 978-287-1057 or visit www.concordrec.com/
Concord – Adapted Swimming. Pediatric and Young Adult Aquatic Physical Therapy and Adapted Swimming Instruction in a therapeutic pool for those with for special needs. For more information contact Laura@diamondphysicaltherapy.com or www.diamondphysicaltherapy.com
Danvers – The Spotlight Program.  Drama-based social pragmatics for youth ages 9-22 with social-emotional challenges such as Asperger's, HF Autism, ADD/ADHD, anxiety, etc.  Community field trips, support groups, ndependent living skills, film making, swimming, etc. Contact  www.spotlightprogram.com or 978-624-2335.
Dedham Area – PathFinders Special-Needs Camp: Dedham & Surrounding Communities. For special needs kids ages 6-17. Kickball, t-ball, whiffle ball, swimming, nature walks, field games, arts & crafts, story time, etc. Transportation is available. All facilities are fully accessible.  For more information visit the Dedham Park & Recreation Pathfinders Page.
Dorchester – Camp BRIDGE at the Boys & Girls Club of Dorchester. Campers will engage in activities with their same aged peers, sensory activities, and work on their social & life skills. For children with diverse abilities ages 5 – 8 years old. Activities include outside time, gym, art, music therapy, movement, sensory play, swimming, and more. Breakfast, snacks, and lunch included. Registration required before 6/16. Fees apply. Contact eferrara@bgcdorchester.org
Duxbury – Camp Wee-Kan-Tu at Camp Wing in Duxbury. Sponsored by the Epilepsy Foundation of MA & RI for children and teens ages 8-17 with epilepsy. 617.506.6041 ext. 11, or The Epilepsy of MA & RI
Duxbury – Duxbury Bay Maritime School – ACCESSail. An outreach program that offers sailing programs for adult and youth students with cognitive and/or physical challenges. Contact 781.934.7555.
Easterseals Massachusetts Virtual Summer Camp. August 22 – 26, 2022. Fun, interactive activities, including building projects, arts & crafts, virtual field trips, a dance, and more. Open to disabled youth 8 -26. Campers will receive a program box to support all the camp fun. Apply by filling out the registration form. https://forms.office.com/r/prNSj5fuXP, or for more information email or call dforte@eastersealsma.org or 617-226-2855.
Easton, Camp PALS at Stonehill College. Provides a place for young adults with Down syndrome and their peers to have fun, grow as individuals, and build transformative friendships. For more information contact  www.palsprograms.org/boston-2019/  boston@palsprograms.org
Easton – Camp HOPe. For ages 8 – 18 with a variety of disabilities, traditional camp activities and field trips. Call 508-205-0555 or visit  www.houseofpossibilities.org

East Sandwich, Riverview School Summer Program:  Grades 6-12.  For campers with complex language, learning and cognitive disabilities, focus on recreational activities, academics, personal growth , social skills training, and independent living. Visit Riverview School or contact admissions@riverviewschool.org  or 508-888-0489 ext. 206.
East Weymouth, Cohasset, Hingham – South Shore Support Services, Music Therapy, Yoga,  Bowling. Fees apply. For more information contact 781-331-7878 ext. 19 or visit South Shore Support Services.
Fairhaven, Camp Blue. For children ages 6 – 17 with Autism Spectrum Disorders who do not exhibit dangerous or disruptive behaviors, can communicate wants and needs, and will be ready to build on conversational skills and participate in small group activities. Contact 508-997-1311 or visit http://www.southcoastautismcenter.com/
Framingham – Sunshine Programs. Therapeutic summer day program for boys with a spectrum of mild emotional difficulties. Contact 508.877.1222. www.reedacademy.net
Framingham – Parks and Recreation Department. Visit their Parks Department Page or call 508-532-5960.
Framingham- Musical Theater Inclusive Program, Framingham. The Performing Arts Center (PAC) of Metrowest offers this for grades 4-9. For more information call 508-875-5554 or visit www.pacmetrowest.org
Foxboro, Franklin, North Attleboro – New Horizons Inclusion Camps at Hockamock YMCAs. Youth and teens with special needs participate with typically developing peers in Y programs and activities for social skills and self confidence, increased physical activity and independence, enhance mutual respect among people of all abilities. Fees apply. For Foxboro and Franklin contact 508.772.1327.  For North Attleboro contact 508.643.526
Girl Scout Camps – Brewster, Bradford NH, Pelham NH, and Plymouth MA have overnight programs, plus day camps across the region. Call 800-882-1662.
Groton – Grotonwood Camp. A Christian summer camp offering a one week overnight 'Glamping' session for young adults age 18-32 with intellectual and developmental disabilities and Autism. Activities include supervised swimming, Chapel-time, Segways, Cardio Drumming and more. Ratio of staff to camper care is strictly 4:1. For more information visit www.grotonwood.org.
Hanover – Cardinal Cushing Centers' ACHIEVE Program, Hanover, MA. Transition program serves 17 -23 years old with mild to moderate intellectual or developmental disabilities, autism or Down syndrome.  Visit www.coletta.org or call 781-829-1205.
Hanover – Camp Gordon Clark. Inclusion supports now offered at South Shore YMCA Day Camps. For more information contact 781-829-8585 x8316 or visit http://ssymca.org/camps/day-camps/
Jamaica Plain, MA – Creative Adventures 2022. The program practices universal design and high levels of differentiation so all abilities and disabilities are welcome. Expertise in working with kids on the spectrum, sensory needs, 2e, learning disabled/different, nonverbal learners, etc. Offer a sensory space, PECS boards, and integrative opportunities for every kid. Visit https://learnersatthecenter.weebly.com/2022-summer-programs
Jamaica Plain, Plymouth, Walpole – The Home for Little Wanderers: For youth ages 10-18 and 5 – 13 with emotional, behavioral, educational, and psychiatric issues. Visit www.thehome.org/sped or contact: – Walpole: 508-668-7703 x-130 – Plymouth: 508-209-6430 – Jamaica Plain 617-264-5372 x2372
Lexington – Lex Communicate. For high cognition individuals ages 5-8 with ASD, ADHD or lagging social/executive functioning skills. Learn literacy skills, social communication, executive functioning strategies and classroom skills in a small group of 6 or less. Activities will be play-based and hands-on. August 2 – 6, August 9 – 13, August 16 – 20, 2021.  Fee apply. Contact beverly@lexcommunicate.com or visit www.lexcommunicate.com
Lexington – FUSE Summer Camp.  For autism spectrum disorder, anxiety, ADHD, language delays, sensory disintegration, preschool to entering fourth grade. Contact kshear@shearpresence.com or call 617.251.6955 or www.fuseprogram.com
Lexington & Wellesley- Horsing Around at the BINA Farm. Inclusive summer program for children with and without special needs, including siblings. Daily group therapeutic or recreational horseback riding and horsemanship, plus gardening, arts & crafts, music or yoga. Contact info@binafarm.org or call (781) 862-5020.
Lowell – UMass Lowell EcoSonic Playground Project™. June 2022. Free music program for children with autism ages 8 – 12. Children will design, build, and play large-scale, multi-player musical instrument structures made from reusable materials. For more information visit https://sites.uml.edu/ecosonic_project/  or contact  Rocio_rosales@uml.edu or or elissa_johnsongreen@uml.edu
Middleborough, E.A.S.T. Summer Day Camp. Free admission and bus service. Serves children with moderate and mild special needs and disabilities, but all children are welcome. For more information contact E.A.S.T. Youth Center, Inc., 617-637-8206.
Natick – Neuromuscular Intensive Camps. For children ages 3-10 with neuromuscular impairments. Speech, occupational, feeding, or physical therapy, and camp activities. Evidence-based interventions including Constraint Induced Movement Therapy, Hand-Arm Bimanual Intensive Therapy, and Lite Gait Training. Visit www.bostonabilitycenter.com/intensivecamp or contact (781) 239-0100 or  Carolyn.graham@bostonabilitycenter.com.
Natick – Camp Arrowhead. Natick, MA. Social & physical recreation for disabled & non-disabled. 508-647-6530 or www.camparrowheadnatick.com
Needham – Charles River Center's August Vacation Program. For youth with special needs ages 7-21. Staffing Ratio: 1:3 with limited 1:1 availability. Fees apply, registration is required to  781.972.1000 or  familysupport@charlesrivercenter.org.
Needham – Confidence Connection. For ages 3 – 14 with behavioral, developmental, and social needs. Diagnoses may include PDD-NOS/autism, speech and language delays, ADHD, cognitive delays, and related challenges. Contact info@ConfidenceConnection.org or 781-433-9890.
Needham – The Ely Center. For Pre-K needs through High School Transition. Early Learner Social Intensive Experience, Social Learning Groups, End of Summer Social Cognition, and more. Contact http://elycenter.com/summer-progams/ or (781) 400-2605 office@elycenter.com
Needham – Plugged In's Music That Matters Summer Camp. For ages 11 – 18 with all levels and needs. Includes band class, songwriting, recording, music video, workshops, offsite events, and performances. Contact sandra@pluggedinband.org, 781-956-4281 or visit www.pluggedinband.org/programs/summer-program/
Newton – Camp Grossman JCC, Newton, MA. Special needs inclusion program in which children are mainstreamed. Offers campers with mild to moderate disabilities a regular camp program. Contact http://jcccamps.org/camping/jcc-grossman-camp/  or 781-329-9300
Norfolk -BINA Farm Center Summer Programs: For ages 6 -16. Horsing Around at the BINA Farm Center is an inclusive summer program for all abilities and skill levels. Horseback riding, horsemanship classes, arts & crafts and games. For more information contact 508-651-2462, email info@binafarm.org. or visit www.binafarm.org
North Attleboro, Rising Hope Farm. This inclusion program is designed to provide school-age children of all abilities with exposure to a range of equestrian, farming, arts' enrichment, recreational, and educational opportunities. No more than 8 children per program week. For more information contact
risinghopefarminc@gmail.com or visit https://www.facebook.com/RisingHopeFarm
Norton – Camp Finberg. Attleboro YMCA Integrated Camp Program for ages 4-15 with different abilities. Outdoor activities, Arts and Crafts, music, structured programs, predictable routines, social interactions, accommodations & supports for inclusion. Contact http://attleboroymca.org/programs/camps/camp-finberg/ or 508-409-0758
Norwood – Learning Solutions Summer Social Skills, Norwood. For students ages 5 – 18, Social Skills Groups for those with ADD, ADHD, Anxiety, Aspergers PDD-NOS, High Functioning Autism, NLD, low average to above average cognitive intellect with similar social challenges. Fees apply. Contact info@learningsolutionsforme.com or 781.762.3750
Newton – Engaging Minds Academy: For students in grades 2-8. Offers executive function-focused mini-courses, one-on-one, personalized, virtually or in-person. Contact schedulenewton@engagingmindsonline.com or 617-964-3100.
Newton – Carrol Center for the Blind, Newton. Summer Youth Programs, CarrollKids, CarrollTeen, CarrrolKidsTeenWest, Programs include Learning And Living Together, Strategies For Achieving Curriculum Access & Personal Potential, Learning to Learn, Real World of Work Experience, Transition to College, Computing for College, Accessible iOS App Camp. Visit the Carroll Camp Page for more information.
Newton – JCC Inclusion Camp & Camp Kehillah: For campers who have had success in a partial or full inclusion environment with shared support. The staffing levels are 2:1. Campers receive daily group swim instruction, participate in cooperative games, build social skills and learn self advocacy techniques. www.bostonjcc.org
Newton, MGH Aspire Program. For individuals ages 5 – adult with diagnoses including, but not limited to, Asperger's Syndrome , High Functioning Autism, Nonverbal Learning Disorders, anxiety disorder, or similar social-cognitive profile. Visit www.MGHAspire.org ocontact MGHAspire@partners.org  or 781-860-1900
Newton – Waypoint Leaders in Training program. Please check with host for 2021 virtual and private lessons. For active young adults with disabilities ages roughly 17-25, a 3-day course to develop a leader and decision maker. Fees apply, registration required to 617.244.5472.
North Easton – Girls Overnight Respite, House of Possibilities, North Easton,  For girls 8 – 21 with special needs. Fees apply, financial help may be available. Visit www.houseofpossibilties.org, or call 508.205.0555.
Norwell – Nature Adventures Day Camp at South Shore Natural Science Center. Inclusion supports now offered at South Shore YMCA Day Camps. For more information contact ecasagrande@ssymca.org  or 781-829-8585 x8316 or visit http://ssymca.org/camps/day-camps/
Plymouth – Camp Abilities. Free. Campers ages 5 + build on social skills and cognitive learning, gain independence, relate to others and enjoy boating, swimming, sports, arts,crafts, and teambuilding. Sensory stimulation while keeping participants engaged in the activity. For more information contact ccolantuone@oldcolonyymca.org or 508 888 2290 x204
Plymouth – Second Nature Explorers. Community based camp. For more information contact (508)747-2663 or info@secondnaturesocialskills.com or amy@secondnaturesocialskills.com.
Quincy – Camp Quirk. astern Nazarene College. The South Shore YMCA offers an in person traditional summer day camp with inclusion supports. For more information call 617-479-8500 or visit https://ssymca.org/campquirk/
Rockland – Sing Explore Create Accessible Music and Art. Summer programs for art, painting, drawing, classes, music lessons, music therapy and more. Contact 781-803-2117  or ncraven@singexplorecreate.com
Scituate's CORSE – Inclusive Camps: CORSE Foundation All Stars camps provide recreation for children with and without special needs up to age 22 who would prefer a less competitive atmosphere. Includes a Youth Camp, Gym Program, Field Trips, Maritime Water Adventures, the "I Can Bike" program and more. For more information visit the Corse Foundation Programs Page.
Sudbury – Summer Inclusion Program. The Sudbury Park and Recreation department – Behavioral support, activity adaptation and friendship facilitation for children entering grades K – 5. Participants must have an IEP or 504 to qualify. Scholarships available. For more information contact 978-639-3257.
Sudbury – Timbernook Year Round Outdoor Sensory Nature Program. For ages 18 months – 12 years old with with special needs and their peers. Sensory motor, gross, fine motor and social skills play in the natural environment. Offered through Minute Man Arc of Concord, MA, facilitated by occupational therapists and developmental specialists. Contact sherry.kenin@timbernook.com or visit www.timbernook.com
Tyngsboro – Simply Social Kids Summer Program. Social skills groups for ages 8 – 28. Non-clinical program teaches children / teens/ young adults how to form meaningful connections. Proprietary activity and game-based lessons and in-the-moment coaching provides a supportive environment where participants make social connections and form friendships. For more information contact www.simplysocialkids.com/
Watertown – Camp Pequossette Day Camp, Watertown Rec Department, serving Watertown, Waltham and Belmont. Inclusion program incorporates special-needs youth, 6 – 12, in with the standard program. Finanical Aid Available. Arts, games, etc. Call 617-972-6494.
Watertown – Perkins School for the Blind, Watertown. Outreach Services offers different age based camps for students ages 3-7 and 7-14.  For more information visit https://www.perkins.org/school/admissions or contact 617-972-7573.
Wellesley Hills – Drama Play Connections. Pragmatic Drama workshop for children and young adolescents with Asperger's Disorder, NLD, ADHD, Social Anxiety, Shyness, and gifted children who struggle to connect with their peers. Call (781) 237-2300 or visit www.dramaplayconnection.com
Wellesley – Sensory Learning Center. For ages 4 – 6 with fine motor, gross motor, social skills and sensory processing delays and difficulties. For more infomation contact Sammy Brown, 781-489-3697 or visit https://sensorylearningcenter.com
Westborough, Ignite – Prototype Academy Summer Camp. For ages 3 – 14 with learning differences. Program provides cognitive and physical activities to improve self confidence and create independence, and integrates with Prototype Kids Strength and Conditioning programming. For updated information contact https://prototypetraining.com/programs/thrive/#prototypex
West Boylston –
West Newbury – Horse Barn Summer Camp for Teens with Autism & Other Developmental Delays. Integrated camp for teens ages 14 – 22 with autism and other developmental delays. Must be able to fulfill program requirements to participate. For more information visit The Holland Project or contact thehollandproject@comcast.net or 978-764-8611
West Newton – The Price Center Summer Trips, West Newton. Trips to Walden Pond, Fenway Park, Roger Williams Zoo, and Strawberry Picking. For more information contact 617.332.7477, ext. 220.
Westwood –  Camp Baker, an official partner camp of Hale. Six-week fun, dynamic, therapeutic summer camp specifically designed for children ages 6-12 with mild to moderate symptoms of ADHD. Contact Dr. Sarah Tannenbaum, campbaker@jbcc.harvard.edu (617) 278-4286 or visit: https://jbcc.harvard.edu/camp-baker
Westwood – MGH Aspire Adventure Camp. For individuals ages 5 – 13. Diagnoses may include, but are not limited to, Asperger's Syndrome , High Functioning Autism, Nonverbal Learning Disorders, anxiety disorder, or similar social-cognitive profile. Visit www.MGHAspire.org or contact MGHAspire@partners.org  or 781-860-1900.
Westwood – MGH Aspire Adventure Trailblazers. For individuals ages 12 – 14. Campers focus on skill-building in the areas of self-awareness, social competency and stress management. Weekly trips into the community provide hands-on experience and pre-vocational training. Visit www.MGHAspire.org or contact MGHAspire@partners.org  or 781-860-1900.
Westwood – Social Fit (R) Summer Camp, Westwood. For high functioning youth in grades 1 – 8 with at least low average to above average cognitive ability and social challenges such as ADHD, HFA, AS, Anxiety, NLD, etc. Intake required for admission. For more information contact tstoll@learningsolutionsforme.com info@learningsolutionsforme.com or www.learningsolutionsforme.com or 781-762-3750
Central & Western Massachusetts
Becket – Camp Casco, YMCA Berkshire Outdoor Center. Free week-long sleep-away summer camp for childhood cancer patients and survivors ages 7-17. For more information contact www.campcasco.org  or 857-302-2726 or info@campcasco.org
Charlton – Arc of Southbridge/Center of Hope. Ages 6-21 socialize and participate in recreational activities with peers, plus community trips. Limited scholarships are available.  Contact 508-764-4085 or  visit www.thecenterofhope.org
Childhood / Teen Cancer Survivor and Siblings Programs for Massachusetts & New England Families. 
* Camp Casco is offering two Camp @ Heart Virtual Camp sessions in 2021.  Open to all New England childhood cancer patients, survivors, and siblings ages 5-17. Visit https://www.campcasco.org/camp-at-heart#virtualcamp or meg.fearey@campcasco.org.
* Camp Casco Unplugged – Unplugged campers will receive 8 weeks' worth of camp activities that can be done completely offline. Available for children ages 5-17 who have been affected by cancer (patients, survivors, siblings). Visit www.campcasco.org/camp-at-heart#unplugged or contact meg.fearey@campcasco.org
East Brookfield – Camp Frank-A-Day. For children with Epilepsy, ages 8-20. Visit   www.epilepsynewengland.org/connect/camp/ or contact 617-506-6041
Girl Scouts Camps Central and Western Mass, www.gscwm.org/en/camp/camp—outdoors.html  or (413) 584-2602
Great Barrington – Madden Open Hearts Camp. For children living with congenital heart issues to enjoy nature, sports, and recreation. Visit www.openheartscamp.org/
Hadley – Sports, drama, recreation and music programs for toddlers, children, and teens, including special needs. at Whole Children, a program of Pathlight. For more information visit https://pathlightgroup.org/ contact: Greenfield: 413.774.3495, Pittsfield: 413.443.4780, Hadley: 413.585.8010, Easthampton: 413.529.2428, Springfield: 413.732.0531
Hardwick – Eagle Hill Summer Program. For students ages 10 – 18 who have been diagnosed with specific learning disabilities and/or ADD. Contact 413.477.6000
Hopedale – Camp Brain Gym. There will not be a Summer Program for 2021. Multisensory developmental activities using Brain Gym® movements for emotional regulation, focus, independence, and social awareness. For updated information contact 1-833-BFA-4YOU.
Holyoke – Camp Commūnicāre for Kids using Augmentative & Assisitive Technologies. All campers are AAC users surrounded by others who communicate in a similar way. Fees apply, registration is required to (413) 875-5531 info@AACcommunicare.com, or visit www.aaccommunicare.com/#!aac-camp/hs3fn
Holyoke, CHD Disability Resources. Please see West Springfield information below, or contact 413-788-9695.
Lee, Summer@CIP Berkshire Virtual and In Person programs. For young adults with autism and learning differences. Have fun, learn skills to prepare for attending a college, the workforce, or learning to live independently. Virtual and in-person. One college credit is earned for the in person program. Visit cipworldwide.org/summer/ or contact 877-566-9247.
Nashua, NH – BLING Meets BEST. For all youth ages 11-18 living with Spina Bifida. August 27 – 29, 2021. This weekend brings youth together for educational seminars, prom makeovers, sports and recreation, self-esteem workshops, friendship, camaraderie, and fun.  Fees apply. Contact https://sbagreaterne.org/save-the-date-bling-meets-best-weekend-2020/  or 888-479-1900
Northampton – Clarke Summer Adventure. Two-week program for children, 9-13, who are deaf or hard of hearing, offers recreation, arts and crafts, hiking, swimming and more. For more information visit www.clarkeschools.org/summeradventure or contact ctroiano@clarkeschools.org
Orange – Dare to Dream Educational Farm Programs. For children and adults of all abilities to gain the benefits from successful partnerships with animals. Visit http://crimsonacres.org/daretodream.htm or call 978.575.0341
Palmer – Tikvah Program at Camp Ramah in New England. Inclusive camp that serves Jewish campers with a wide range of differences, including learning disabilities, ADHD, autism, developmental and intellectual disabilities, and neurological impairments and for those that can use vocational .For updated information, visit  www.campramahne.org or contact 781/702-5290.
Paxton – Turn Back Time Camp. For all ages and capabilities, connect with animals and nature through farm education and play. For updated information contact 978-760-3707. 

Pittsfield  – United Cerebral Palsy/Northern Berkshire Support Services. Pre-School to Young Adult. Autism Spectrum, Behavior Disorder, Blind, Multiple Disability, Deaf, Developmental Delay Birth to 3, Hard of Hearing, Learning Disabilities, Visual Impairment, Intellectual Disabilities, Speech Impairment, Physical Disabilities. Swimming, Therapies, Cooking, Arts, Sports. www.ucpberkshire.org  or info@ucpberkshire.org or 413-442-1562.
South Hadley – Berkshire Hills Music Academy Summer Program.  www.berkshirehills.org 413.540.9720.
Springfield – Camp Star Angelina. An inclusive camp for children of all abilities, ages 3 to 22 years old. For more information visit Springfield Park and Recreation Department www.springfield-ma.gov/park/index.php?id=237  or call  (413) 787-7779
Springfield – Ryan Martin Wheelchair Camp. Work in both small groups and team play,  develop confidence and foster independence. Free to any disabled youth ages 10 to 19.  For more information visit    http://ryanmartinfoundation.org/campregistration/ or info@ryanmartinfoundation.org   (860) 383-8333
Springfield – School Age I & Family Skill Building. Children ages 6 to 13, with ADD/ADHD, Behavioral and Mental Health Challenges, Speech Impairment, Learning Disabilities. Swimming, Socialization, Arts and more. For updated information contact www.mlkjrfamilyservices.org or 413-746-3655.
Springfield – Impairment Camp for Braille Literacy, National Federation for the Blind of Greater Springfield. For ages 4-12, activities include non-visual skills of blindness, Braille reading, writing, orientation, and mobility, games, field trips and more. Fees apply. For more information visit www.nfbmags.org or email KristinaConstant66@gmail.com or call 413-218-2339.
Springfield – JCC Inclusion Camp Kehillah. Inclusion and Substantially Separate Camps. Swimming, cooperative games, crafts projects, build social skills, learn self-advocacy techniques. Contact byoung@springfieldjcc.org or call 413.739.4715 ext. 315.
Westfield – Kamp For Kids. Serving communities throughout Western Massachusetts, offers children and young adults ages 3-22, with and without disabilities, inclusion and fun in a summer camp setting. Visit Kamp for Kids or call 413- 562-5678.
Worcester – Summit Academy Therapeutic Enrichment Program: For children with Aspergers, PDD-NOS, ADHD, NV LDs and HF Autism. Maintain progress made during school year, gain new social communication and adapability skills. July – August. www.summitacademiesma.com or 508-751-8500.
Bedford, NH, Camp Allen. An overnight and day summer camp for children and adults with developmental and/or physical disabilities to enjoy camp in an outdoor environment. Visit www.campallennh.org/
Concord, NH. For children with Epilepsy, ages 8-15. Includes rock climbing. Visit   www.epilepsynewengland.org/connect/camp/ or contact 617-506-6041
Hollis, New Hampshire, The Care Farm. Promotes mental and physical health by combining ​the care of animals ​and the natural world with the care of people. For all ages ages, abilities and needs. Visit www.thecarefarmnh.com or contact 978-697-3798 bfrankel1@verizon.net
Little Compton, RI – Gnome Surf Camps. Surfing Camp for Individuals with ASD ages 6 – 12, 13 – 17, and 18+.  Individuals will work their way through Arts & Crafts, Surfing & Yoga and snack time. For more information visit www.gnomesurf.com/?fbclid=IwAR2oBv8h6KEkDtkpJVoiu3cTzdNLyyVh0NtM_T_2igLsMMygUlVcuts8FvM   or contact (508) 379-0371
Maine, Bridgton, Zohar at Camp Kingswood –  Boys and girls ages 10 – 17 with all developmental disabilities and/or neurological and learning challenges can build Jewish identity, gain self-confidence and develop independence. Overnight camp , with support and supervision of specially trained staff. Contact kingswood.org to or info@kingswood.org 617-558-6531.
Maine – Camp Kita. A non-profit 501(c)3 summer bereavement camp open to children ages 8-17 who are survivors of a loved one's suicide. For more information visit https://campkita.com/about-us-style-1/   or contact (207) 358-0093 info@campkita.com
Newport, RI. Sailing with Sail to Prevail. The program typically begin scheduling groups in March or April for June, July, and August. Not officially a camp, but camps for children with disabilities do attend so their campers can experience sailing as part of their camp activities. Visit www.sailtoprevail.org or contact 401-849-8898
Rindge, NH. Camp Starfish serves children with emotional, behavioral and learning problems. Traditional summer camp activities in a safe and predictable environment.  For more information visit http://www.cgcvt.org/content/camp-kaleidoscopewww.campstarfish.org or contact info@campstarfish.org 978-637-2617
Portland, ME. For children with Epilepsy, ages 8-18. The Purple Adventure Camps include rope courses and kayaking. Visit www.epilepsynewengland.org/connect/camp/ or contact 617-506-6041
Providence, RI. For children with Epilepsy, ages 13 – 21. The Purple Adventure Camps with Waypoint Adventure. Includes outdoor rock climbing and hiking. Visit https://www.epilepsynewengland.org/connect/camp/ or contact 617-506-6041
South Kingstown, RI, Rising Hope Farm Equestrian Program. Offered to children with and without challenges. For more information contact risinghopefarminc@gmail.com or 617-610-7243.
Starksboro, Vermont, Camp Kaleidoscope. Retreat-style camp for families experiencing the autism spectrum. Learn more about autism, participate in hiking, arts & crafts, swimming, campfires, friendships. For more information visit www.cgcvt.org/content/camp-kaleidoscope  or cgccampkaleidoscope@gmail.com or 800.430.2667
Camp Fairs 2023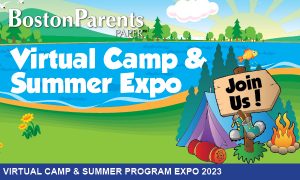 Virtual Fairs, through June 11th, 2023.  Not disability specific. This annual event features exhibits, staff and directors from day and overnight camp and summer programs. * Links are emailed out monthly for each of the[...]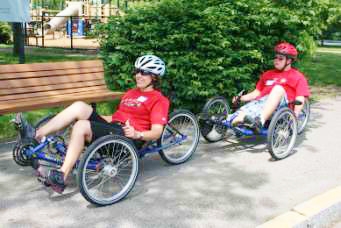 Artesani Park/Herter Park, Brighton, MA, June 10th, 2023, 10 a.m. – 3 p.m. Free and open to the public. With the Massachusetts Department of Conservation and Recreation (DCR) Universal Access Program. 2023 Vendors, Supports and[...]
Did you miss out on the camp fairs this year? Just use the calendar arrows above to explore past summer camp expos, fairs, open houses and more.
---

5 Ways To Find The Right Camp For A Child With Special Needs
SPED Child & Teen was recently interviewed by BayStateParent about how to choose a special-needs camp. With their permission, we are publishing excerpts here.
Choosing the right summer camp for a child isn't easy, and it can be even more challenging for those whose children have special needs. Yet experts say parents can find the right camp by doing a little homework, asking a lot of questions, and communicating honestly with camp staff.
   "Camp is a difficult one, because if you get it wrong, you're going to hear about it all summer," laughs Sharon Riddle, publisher of spedchildmass.com and a mother of two sons with special needs.
      One of her site's features is a listing of more than 100 camps in Eastern, Central, and Western Massachusetts designed for children with special needs, or traditional camps with inclusion programs. She took the time to share some thoughts on how to serve your child's interests best during the summer months.

Find camps that align with your child's interests
If a child loves art and could draw all day, an outdoor sports camp may not be the best choice.
     Even if a camp fits a parent's budget and availability, if it doesn't fit the child, why bother?
     Experts also advise considering a child's preferences and triggers. In what situation does she thrive and in which does she have the most difficulty? For example, a camp with a lot of field trips may be a poor choice for a child who prefers routine or is anxious in new situations. If a child succeeds best in small-group settings, a program that offers only large group activities may not be the right fit. If a child has never been to camp before, is a full-day program the best option?
     "You really need to say, 'What does my child like? Am I trying to fit a square peg into a round hole?'" Riddle says.
     She saw the power of the right camp first-hand when her youngest, now 17, finally found a camp that fit his interests. He had tried a variety of camps and programs, but nothing moved him until the family found an aviation camp that centered around his love of flying.
     "He came back a different kid," Riddle says. "He said, 'People really got me. People who had the same passion and interest as me.'"

Ask a lot of questions
When considering a camp, Riddle highlights several potential topics to cover when talking with staff:
     Safety: Who is teaching and and watching your child? What are their training, education, and credentials? From field trips to bathroom visits, what is the student-to-staff ratio? Are campers monitored to ensure they respect personal boundaries?
     Acceptance: Does the makeup of the camper population reflect your child or is it inclusive? "Kids with disabilities are just like everybody else," Riddle notes. "They want to be with kids like themselves, but they also want to be included with everybody."
     Medications: For children who need medication during the day, what is the procedure and who will administer? How many nurses are staffing the program?
And finally, if a child needs medication at a specific time and the nurse is handling an emergency, is there a backup plan for someone else to administer them?