Summer in Massachusetts offers a great mix of disability workshops and webinars, plus plenty of adaptive recreation opportunities. This mix includes transition-to-adult services support, which we list here after the recreation section.
For July & August, Find:
• 5 Toolkits for Social Inclusion & Building Friendships
• Mass Families Black & Brown Conversations
• Campamento de Abogacia Advocacy
• Sensory-Friendly Days at Mass Audubon
• Accessible Beaches/Wheelchairs, Pools & Spray Decks
Transition to Adult Events Include:
• Basic Rights in Transition Planning
• "Charting the Life Course"
• Summer Skills Academy for Vision Impairment
• Healthy Relationships on the Autism Spectrum,
Summer is too short - enjoy while it is here! Sharon Marie
5 Toolkits for Social Inclusion & Building Friendships Webinar, July 19th, with Leo Sarkissian, Executive Director of the Arc of Massachusetts. Leo and Phoebe Goodman, of Widening the Circle, will share the 5 Toolkits for social inclusion and building friendships in the community. The toolkits cover recreation, home, work, school...Read more
Mass Families Black & Brown Conversations: Embracing Your Culture Webinar, July 21st. Part of a webinar series where Mass Families explores the different kinds of family makeup in communities via the lens of Black and Brown Guest Family Leaders, and highlights those caring for and/or providing services to someone with disabilities and/or complex medical needs...Read more
Adaptive Summer Sports: In Acton, Boston and Waltham, with Adaptive Sports New England. Find seated and standing adaptations or adaptive paddles for Cycling, Hawaiian Outrigger Canoeing, Kayaking, Stand-up Paddling, Tennis and Windsurfing. Not all sports available at all locations. Each sport is adapted to fit every individual's needs, certified trainers on site...Read more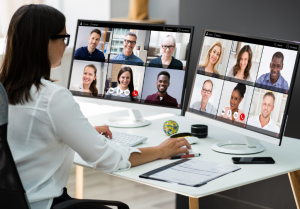 Parent Consultant Training Institute Trainings: Recordings and online learning module activities through August 2nd, with The Federation for Children with Special Needs in Massachusetts. This is an intensive training program designed to give parents and professionals a solid foundation in special education laws, procedures, and related subjects. Presenters include...Read more
Campamento de Abogacia Advocacy: On-line training, July 17, with Mass Families Organizing for Change. Free. The Central Region invites families who speak Spanish and are caring for children who are eligible/likely eligible for services from the Mass Department of Developmental Services to participate. Open to primary caregivers of young children up to age 10 with developmental disabilities, chronic illnesses, and/or complex medical...Read more
Massachusetts Accessible Pools & Spray Decks: Outdoor Swimming Pool Lifts are at all of the State Parks and Recreation's pools to provide access to the water. Several pools also have ramps into the water or offer zero-depth entry. Select pools and spray decks also have beach wheelchairs for use. Contact the pool or spray deck to reserve a beach wheelchair or for...Read more
Accessible Beaches/Beach Wheelchairs in Massachusetts: Find sand and sunbathing beach wheelchairs in Massachusetts state parks with the DCR Universal Access Program. You will need to bring your own Coast Guard certified personal flotation device to use a floating beach wheelchair. It is best to call in advance to make a reservation to use a chair, especially... Read more
Americans with Disabilities Act Celebration: Copley Square Park in Boston and Virtual, July 29th. Hosted by the City of Boston Mayor's Commission for Persons with Disabilities. Celebrate the anniversary of the Americans with
Disabilities Act and reconnect with the disability community.
* ADA Celebration Day is a yearly celebration of the signing of the Americans with Disabilities Act. The 2021 event features food, music, a civic engagement fair...Read more
Sensory-Friendly Days with Mass Audubon: Many locations offer "All Persons Trails" with wide, flat, ADA-accessible paths. July 17 - Oak Knoll Wildlife Sanctuary, Attleboro, 10 a.m. - Sensory Friendly Hike, 12:15 p.m. - Sensory Friendly Days.

July 19

, Drumlin Farm Wildlife Sanctuary, Lincoln, 3:30 p.m., Sensory Friendly Days
July 21, Habitat Sanctuary, Belmont, 4 pm...Read more (scroll through the page find the date/location of each
Adaptive Recumbent Trike Rentals in Western Mass Northhampton, Summer 2021. Trikes will be available for rent to use on the nearby Manhan Rail Trail. Appointments only - no walks ins. Accessible cycles available include hand cycles, tandems, adult tricycles, and cycles offering more significant seating support...Read more
Martin Richard Challenger "Summer Hoops" Basketball:
With the Boys & Girls Club of Dorchester, through August 11th. F
or youth ages 12+ with developmental and physical disabilities. Enjoy the full benefits of basketball participation in a safe athletic environment structured to their abilities...
Read more
Adaptive Indoor Climbing for For All Ages: Somerville, July 25th, with Adaptive Climbing Group-Massachusetts. Accommodations and equipment will help climbers with any disability get on the climbing wall in a safe and supportive environment. ACG volunteers will be on hand to help fit gear, guide new climbers...
Read more
"Morningstar Access Boston Children's Museum:
Boston, July 16th.
Children with special and medical needs may enjoy the Boston Children's Museum in an uncrowded environment, with few other visitors and less concern about infections and large crowds. Pre-registration required. There are now two different versions of Morningstar:
All Masks On! &

Mask Exceptions Considered...
Read more
Indonesian Kung-Fu for Special Needs in Western MA: With Whole Children, Hadley, through August 21st. An in person class for ages 6-12 with special needs. Students learn both physical and verbal self-defense and martial arts skills, with a focus on cooperation, respect, increasing self-awareness, and self-control. Students earn belts and stripes at their own pace, while learning the values....Read more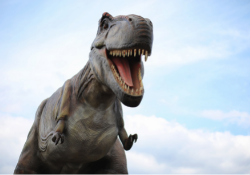 Family-Friendly Jurassic Quest Drive-Thru: Through July 22nd, Foxboro. A contactless, family-friendly drive-thru experience that features lifelike dinosaurs, baby dinosaur and trainer meet-and-greets, photo opportunities and a choose-your-own-audio-adventure tour, allowing families to make memories of epic proportions.....Read more
Transition & Adult Events
Transition Planning for Youth with Special Needs: Webinar, July 22nd, with the FCSN of Massachusetts. This presentation provides an understanding of the transition planning process, including:

why transition planning is important,

services that could be included,

who is eligible,

options when the Team does not agree...

Read more
Healthy Relationships on the Autism Spectrum, East Sandwich, July 22nd. Free. This is a friendship and dating relationships intervention co-created with autistic people. This discussion will introduce the audience to the novel Healthy Relationships on the Autism Spectrum intervention, which promotes healthy friendship and dating... Read more
Reasonable Accommodations in Disability Employment Webinar, July 21st, with the Massachusetts Office on Disability. This workshop focuses on the steps a person with a disability would take to request a reasonable accommodation successfully. Attendees will discuss how to talk about the supports needed to perform their essential job functions instead of talking about their disability...Read more
Summer Skills Academy for Visually Impaired Teens & Young Adults: Watertown, July 25 - August 13. For ages 13-22. Teens who are visually impaired face a wide array of situations in school, at home, and on the job where they must utilize problem solving, teamwork, personal management, and specialized skills. This residential program offers intensive skills training, socialization and recreational activities and opportunities to...Read more
Charting the Life Course - Kickoff & Training Webinar, July 22, with the Massachusetts DDS, Mass Advocates Standing Strong, the Massachusetts Developmental Disabilities Council, and The Arc of Massachusetts. Free. Charting the LifeCourse is a set of tools and frameworks that can help you articulate what a good life means for you and advocate for change...Read more
There's just not enough room! Find lots more events and recreation on our category tabs on our website. Below are our pages dedicated to specific disability challenges and needs. Something for everyone!