October welcomes Down Syndrome Awareness Month and a growing list of i

nclusive Halloween & Fall events for Massachusetts' fami

lies. For more information on local Down Syndrome events and support, please visit our Down Syndrome II/ID page.
October Events Include:
• Why Didn't Somebody Tell Me This? Advocacy Workshop
• Special-Needs Family Leadership Training for Families in Central Massachusetts
• Lives in the Balance Mental-Health Summit
• Halloween & Fall Disability/Non Disability Events
• Accessible Martial Arts with Easter Seals Massachusetts
Transition-to-Adult Events Include:
• Basic Rights in Special Education: Transition Planning
• College & Career Transition Fair For Students With Learning Disabilities & Mental Health Challenges
• Autism/Aspergers Connections Virtual Conference
It's time for fresh, crisp fall air and new, inclusive opportunities that await your family! Sharon Marie
Lives in the Balance Mental-Health Summit - Free Virtual Conference, October 8th, with Dr. Ross Greene, of Portland, ME. This summit is focused solely on research related to the harm done by restraint, seclusion, and corporal punishment, and advocating for pending federal bills related to these issues: the Keeping All Students Safe Act and...Read more
Arc of Massachusetts COVID-19 Webinar: Advocacy: October 8th, with The Arc's Government Affairs Team - Maura Sullivan and Charlie Fiske for a special advocacy training. Learn how to advocate to enhance the lives of people with intellectual and developmental disabilities and their families with a practical, hands-on approach...Read more
Down Syndrome & Mental Health Support Group: Virtual

Event

, October 18th. The Massachusetts Down Syndrome Congress's support group for family members who have a loved one with Down syndrome and a mental health diagnosis. Does your teen or adult loved one with Down syndrome also have a mental health diagnosis....Read more
Lakeville: Sensory-Friendly Trunk & Treat, Oct. 22
Lexington: Fall Festival, Oct. 16 (not disability specific)
Lexington: Sensory-Friendly Family Harvest Fest, Oct. 23
Georgetown: Inclusive Trick or Trunk, Oct. 23
Mass Down Syndrome Congress Virtual Halloween Costume Dance for ages 13 – 22, Oct. 29
Providence: "Sensory-Friendly" hours at the Jack-O-Lantern Spectacular, October 26 & 27th.
Old Sturbridge Village: Phantoms & Fire Outdoor Exploration: Oct 13 –31. Venue not fully wheelchair friendly.
Stockbridge: The Incredible Naumkeag Pumpkin Show, Oct 1 - 31st. (Wheelchair/ stroller-friendly options not available).
Westwood: Halloween for Families w/ Autism: Oct. 24
WORK Inc. Halloween Drive Thru for DDS families in Greater Boston, Oct. 29
Find these and more on our Recreation Page - Left Column
Music Lessons Interest Series for Adults with ASD: Online, October 19 - December 21st. Free. The Berklee Institute for Arts Education and Special Needs in Boston offers group lessons to adults on the autism spectrum with traditional instrument options: Alto Saxophone, Clarinet, Flute, Trombone, or Trumpet. Virtual or digital instruments also available from...Read more
Adaptive Aquatics in Springfield: Fall 2021, with the JCC Springfield. For all ages with special needs. The instructors teach water safety skills in a safe environment. Entry to the pool includes stairs, ladder, and handicap lift access. Specially designed family changing rooms, with showers and toilets to accommodate all participants and caregivers....Read more
Morningstar Access - Boston Children's Museum:
October 11th / Columbus Day. Registration is required. All Masks On! 10 am-12 pm. Mask Exceptions Considered, 1-3 pm. Program offers children with special and medical needs the opportunity to enjoy the Boston Children's Museum in an uncrowded environment, with few other visitors and less concern about infections and large crowds....
Read more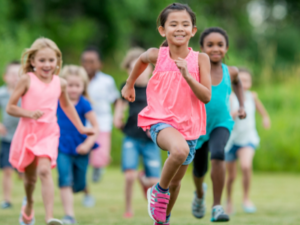 Xtra Mile Walking & Running Clubs with Special Olympics: Cambridge, Carver, Hanover, Hopkinton, Leominster, Lexington, Marlborough, Pittsfield, Saugus / Wakefield, Wellesley, W. Springfield, Weymouth, Worcester, More info and details may be found on our Special Olympics Massachusetts page, scroll through events chronologically....Read more
Autism Eats Dinner & Magic Shows: Northboro - October 18th, Billerica - October 25th.
An entire local family restaurant will be only for Autism Eats families during designated times. Enjoy surprise entertainment, and burgers, chicken tenders, fries, soft drinks and dessert. Other items available upon request. Join other families to enjoy a dinner with those that get Autism, and....
Read more
Transition & Adult Events
AANE Autism/Aspergers Connections Virtual Conference: October 22nd & 23rd, with the Asperger / Autism Network of New England. The Daniel W. Rosenn AANE Connections Conference is for adults on the Autism Spectrum, parents, and professionals. It will include:
·

breakout sessions / workshops options.




· Information tables highlighting local community resources and programs, and

Opportunities to network...

Read more
Virtual Open House for Diverse Learners:, October 23rd, with Lesley University Threshold Program in Cambridge, MA. Young adults with diverse learning differences and their caregivers and families can

hear from faculty and alumni. L

earn about: Concentrations and Curriculum, Independent Living Skills Training, Social and...Read more
B.A.D. Online Groups for Young Men with Disabilities in Massachusetts: October 13th, with Easter Seals Massachusetts. Brothers Against Discrimination (B.A.D.): Empowering Young Men With Disabilities is a mentoring program for teens and young men ages 14 to adult. B.A.D. provides opportunities for young men with disabilities to develop the skills of self-empowerment and to promote personal achievement and self-identity...Read more
Basic Rights in Special Education - Transition Planning Webinar October 14th, with the Tyngsborough, MA, public Schools. For parents of youth in special education ages 14 – 22 transitioning out of school. A presenter from the Federation for Children with Special Needs will share:

why transition planning is important,

services that could be included,

student and parent roles,

procedural due process rights for resolving disputes...

Read more
Planeando La Trayectoria de la Vida: Perspectiva Familiar Webinar, 20 de Octubre, con MassFamilies. MassFamilies te invita a que participes en Planeando La Trayectoria de la Vida, Serie de 4 partes en español, para enseñar y ayudar a las familias a crear un plan y visión de una buena vida para sus seres queridos con discapacidades

...

Read more
There's just not enough room! Find lots more events and recreation on our category tabs on our website. Below are our pages dedicated to specific disability challenges and needs. Something for everyone!