Inclusive Halloween & Fall events for Massachusetts' families, along with workshops and transition-to-adult programs and events are coming right up.
For September & October, Find:
• Special Education Q&A with the State of Massachusetts
• Special-Needs Family Leadership Training for Families in Central Massachusetts
• Halloween & Fall Disability/Non Disability Events
• Sensory Day at the Topsfield Fair
• Xtra Mile Walking & Running Clubs w/ Special Olympics
Transition-to-Adult Events Include:
• DDS Transition Fair for Massachusetts Families
• Virtual Job Fair with the Mass Commission for the Blind
• Disability Listening & Learning Forum with the Mass Rehab Commission
• DDS 101 Disability Transition-to-Adult Workshop
The fall is a great time to explore new supports for your loved one. Enjoy this season's opportunities! Sharon Marie
Ask Me Anything About Student Mental Health: Webinar September 30th, with McLean Hospital in Belmont, MA. School can be stressful for so many reasons. Hear Melinda Macht-Greenberg, PhD, discuss the mental health challenges students are facing, ways for caregivers to check on their kids' well-being, answer audience questions...Read more
Developmental Dyslexia & Reading Disabilities: Brain Development, Early Identification, Screening: Webinar, September 23rd, with the Georgetown & Triton SEPACs. Speaker Dr. Nadine Gaab, from Boston Children's Hospital Gaab Lab, will discuss Developmental Dyslexia and Reading Disabilities, brain development, early identification, screening , and remediation...Read more
What Families Need to Know about Student Rights & School Discipline:
Webinar, September 29th, with the PPal of Massachusetts. "Examining Non-Punitive Strategies and Approaches to Resolving Challenging Behavior" will focus on strategies for managing behavior using non-punitive, non-exclusionary approaches, concerns related to School Resource Officers and the use of 51A's, CRA's....
Read more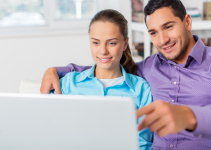 Special Education Q&A with the State of Massachusetts

Webinar, October 7th. T

he Federation for Children with Special Needs will host a conversation with the Massachusetts' Department of Elementary and Secondary Education Deputy Commissioner. TOPIC: Family Connections. Ask questions related to special education in Massachusetts. Interpretation ..Read more
Georgetown: Inclusive Trick or Trunk, 10/23
Old Sturbridge Village: Phantoms & Fire Outdoor Exploration: Oct 13 –31. Not a disability specific event. Not all of venue is wheelchair friendly.
Stockbridge: The Incredible Naumkeag Pumpkin Show, Oct 1 - 31st. Not a disability specific event. This venue does not have a wheelchair or stroller-friendly option.
Westwood: Halloween Event for Families with Autism: October 24
Providence: Sensory-Friendly hours at the Jack-O-Lantern Spectacular, October 26 & 27th.
Weymouth: Inclusive Halloween Dance for Teens & Young Adults: Oct 3rd.
Find them all on our Recreation Page - Left Side Column!
Baseball, Basketball, Football & Soccer Programs:
* Beverly - Special Olympics Basketball: Sept 26 – Oct 31
* Dorchester - Martin Richard Challenger Soccer: Sept 16 - Oct 24
* Hingham - SNAP Flag Football, Sept 26th – October 17th
* Hingham - SNAP Baseball for ages 4 - 22, Oct. 2nd
* Springfield - Adaptive Basketball For Youth: Oct 4 – Dec 6
* Springfield - Inclusive Soccer Stars: Oct 6 – Dec 1
Visit our Team Sports page for more information...Read more
Autism Eats Dinner With Red Sox "Wally": Seekonk, September 28th.
An entire local family restaurant will be only for Autism Eats families during designated times. Autism families may join in for a special dinner with Red Sox Wally.
Aall behaviors are welcome. Autism Eats has their own room, a buffet, and autism-friendly ...
Read more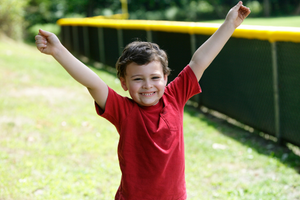 Sensory Day at the Topsfield Fair: October 4th, 11 a.m. - 5 p.m. For families who have family members with autism or sensory processing disorders. Vendors will have no flashing lights, music or announcements. Kiddie Land will have no flashing lights, music or announcements. Announcements on ground limited, volume down...Read more
All-Stars Inclusive Karate: Scituate, October 1st - November 5th. For kids with special needs, in grades 1-8. Open to all towns. This program's goals are to help children improve balance and coordination, strength, physical and motor skills, self defense, awareness and attention, and patience and determination. .Read more
Adaptive Aquatics in Springfield: Fall 2021, with the JCC Springfield. For all ages with special needs. The instructors teach water safety skills in a safe environment. Entry to the pool includes stairs, ladder, and handicap lift access. Specially designed family changing rooms, with showers and toilets to accommodate all participants and caregivers....Read more
"Sensory-Friendly" Hour at Apex: Marlborough, MA, October 2nd. The Autism Alliance and Advocates host as they bring back Sensory Friendly Saturdays with special Superhero & Snow Queen guests. This one-hour time slot offers special accommodations such as

reduced lighting and sound,

sunglasses,

sensory toys,

quiet rooms...

Read more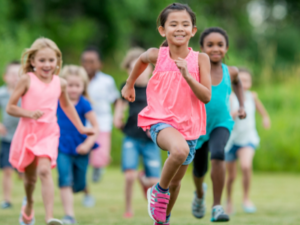 Xtra Mile Walking & Running Clubs with Special Olympics Cambridge, Carver, Hopkinton, Leominster, Lexington, Marlborough, Pittsfield, Saugus / Wakefield, Wellesley, W. Springfield, Weymouth, Worcester, More info and details may be found on our Special Olympics Massachusetts page, scroll through events chronologically....Read more
Love Serving Autism: Dorchester, October 3 - November 7. For ages 5 - 10 & 11- 18. Love Serving Autism's mission is to expand life skills and functional communication through multidisciplinary specialized therapeutic tennis instruction. The goal is to increase community inclusion and independence of individuals with Autism Spectrum Disorder and Developmental...Read more
Transition & Adult Events
Transition Fair for Massachusetts Families with Special Needs: Virtual Event, September 30th, with the Mass Department of Developmental Services North Central and Seven Hills Family Services North Central. The Keynote Speaker, Cheryl Ryan Chan, is mom to Nicky, a 27 year-old man severely impacted by autism and intellectual disabilities. She has integrated her son..Read more
DDS 101 Disability Transition-to-Adult Workshop: Webinar, October 5th, with the Mass Department of Developmental Services Southeast Learning and Development. What should you know about DDS as the transition from high school to life after high school approaches? This free workshop will focus eligbility, family support, self direction and more...Read more
There's just not enough room! Find lots more events and recreation on our category tabs on our website. Below are our pages dedicated to specific disability challenges and needs. Something for everyone!