This month it's time to welcome back Massachusetts' fall inclusive school, recreation and transition-to-adult programs and opportunities.
For September Events, Find:
• Assistive Technology Expo for Massachusetts
• The Nuts & Bolts of Special Education
• "A Long Walk Down a Winding Road" Author to Speak
• Xtra Mile Walking & Running Clubs with Special Olympics
• Deaf & Hard of Hearing Night with the Boston Red Sox
Transition-to-Adult Events Include:
• DDS Transition Fair for Massachusetts Families
• "Visions of Employment" for Those Who are Blind & Visually Impaired
• Paratransit Services Workshop Webinar
• Planning a Life: Considerations for Your Child's Future
Get ready to plan, participate and prove inclusiveness works for all. Have a wonderful start to the season! Sharon Marie
Assistive Technology Expo for Massachusetts: Virtual Event, September 17th, with Easter Seals Massachusetts. Free. For people with disabilities of all ages, family members and professionals. Explore a variety of workshops, plus an Assistive Technology Expo will highlight approximately 20 vendors/providers in the areas of hearing, learning, motor and visual impairments....Read more
Literacy & Dyslexia Screening: What Parents Need to Know: Webinar, September 14th, with the Littleton, MA, SEPAC. The Executive Director for Decoding Dyslexia Massachusetts will be the presenter.
T
opics will include:
What type of screening meets the IDEA Child Find Mandate & MA Dyslexia Screening laws?
How can schools support...
Read more
The Nuts & Bolts of Special Education: Webinar, September 15, with Autism Connections in Hadley, MA. Hear about Special Education laws and principles which are grounded upon six fundamentals:

Parent and student participation,

Free and Appropriate Public Education,

Appropriate evaluation

...Read more
Safety Care Class for Caregivers of Those with Special Needs: Weymouth, September 14th - 21, with South Shore Support Services. Free. Safety Care Essential Skills is for any family with a child who engages in challenging behavior with the goal to:

Teach skills to effectively prevent and manage behavioral challenges,

replacement behaviors...

Read more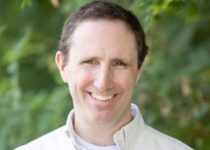 "A Long Walk Down a Winding Road" Author to Speak: Peabody, September 22nd, hosted by the Autism Resource Center of the NE Arc. With author, blogger, coach, and autistic adult, Sam Farmer. Sam, a resident Massachusetts, obtained a late diagnosis of Asperger's Syndrome. His book, A Long Walk Down a Winding Road, Small Steps, Challenges, & Triumphs Through an Autistic Lens and his...Read more
Back to School, Mental Health & Behavioral Needs: Webinar, September 22nd, with Mass Advocates for Children and the FCSN in Massachusetts. Speakers: Liza Hirsch is a Senior Attorney at Massachusetts Advocates for Children, and Eileen Sandberg is a Recruitment, Training and Support specialist for Special Education ...Read more
Xtra Mile Walking & Running Clubs with Special Olympics
* Cambridge, Carver, Hanover, Hopkinton, Leominster
* Pittsfield, Saugus / Wakefield, Wellesley
* West Springfield, Weymouth, Worcester
More info and details may be found on our Special Olympics Massachusetts page, scroll down through events chronologically....Read more
21 Shades Family Support On-Line Group:

September 9th, with the Massachusetts' Down Syndrome.

A state-wide African American / Black Family parent and caregiver Support Group for those with a family member with

Down syndrome. This is an invitation only group. Monthly calls and social events; Open to all family members...

Read more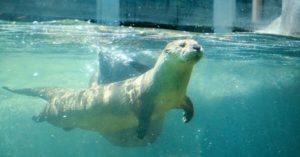 Social Saturday at the Ecotarium: Worcester, September 11th, with Bridging Independent Living Together, Inc. Geared toward teens and young adults with special needs. The Ecotarium is an interactive museum with both indoor and outdoor exhibits. The group will enjoy a picnic...Read more
Adaptive Aquatics in Springfield: Fall 2021, with the JCC Springfield. For all ages with special needs. The instructors teach water safety skills in a safe environment. Entry to the pool includes stairs, ladder, and handicap lift access. Specially designed family changing rooms, with showers and toilets to accommodate all participants and caregivers....Read more
Inclusive Basketball & Soccer Programs:
Soccer
* Franklin - "Free-Kicks" Soccer: Sep 12 – Nov 14
* Mansfield - Special Olympics Soccer: Sep 12 – Oct 31
* Springfield - Inclusive Soccer Stars: Oct 6 – Dec 1
Basketball
* Beverly - Special Olympics Basketball: Sep 26 – Oct 31
* Springfield - Adaptive Basketball For Youth: Oct 4 – Dec 6
Visit our Team Sports page for more information...Read more
Ellie Bloom Special Olympics: Needham, September 18th, with the Charles River Center. Free. This event welcomes athletes of all ages and abilities to participate in track and field events such as running and wheelchair dashes, basketball throws, ladderball, and relay races. Every event is modified so that all who participate will be... Read more
Deaf & Hard of Hearing Night at Fenway Park: September 19th. The Red Sox are hosting a Deaf, DeafBlind, Hard of Hearing and Late-Deafened awareness day. The Red Sox will host the Baltimore Orioles. 'Run the Bases' Day - after this game, kids can go on the field with their parents/guardians and run on first, second, third bases and home...Read more
Transition & Adult Events
Transition Fair for Massachusetts Families with Special Needs: Virtual Event, September 30th, with the Mass Department of Developmental Services North Central and Seven Hills Family Services North Central. The Keynote Speaker, Cheryl Ryan Chan, is mom to Nicky, a 27 year-old man severely impacted by autism and intellectual disabilities. She has integrated her son..Read more
Coping with Anxiety in an Uncertain World: Webinar, September 15th, with the AANE of Watertown, MA. This session is designed for adults on the spectrum and families of individuals with Aspergers/Autism. Webinar participants will share insights about what makes them anxious and how they can tell if they are anxious, learn anxiety coping...Read more
WRTA Paratransit Services Workshop Webinar, September 13, with THRIVE of Marlborough, MA. Learn more about the complementary paratransit service in the Worcester area for individuals with a disability that prevents them from using the accessible fixed bus routes. Riders must apply for ADA service and be...Read more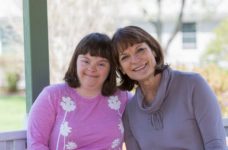 Planning a Life: Considerations for Your Child's Future Webinar, September 23rd, with THRIVE Advocacy of Marlborough. This workshop offers a holistic perspective on benefit programs, ways to bridge funding gaps, and legal considerations. Figure out a plan for your child's future that incorporates government benefits and gives you an idea of how to make the most of your own financial...Read more
Guardianship & Alternatives for Special-Needs Families: Webinar, September 22nd, with Open Sky Community Services of Worcester. For parents and family members of persons with an intellectual or developmental disability. Hear about the legal consequences of reaching the age of emancipation at 18, the powers and duties of a guardian, the procedure of initiating a guardianship, how Supported Decision Making is used as an alternative....Read more
Basic Rights in Transition-to-Adult Planning for Special Needs: Webinar, October 5, with the Nashoba Regional School District. A guest speaker with the Federation for Children with Special Needs in Massachusetts will provide information about rights, laws, and practices in transition planning and services. Typically, topics covered include:

Transition and the Law,

Understanding the legal rights to Transition,

Graduation and Adult Services...

Read more


Forum on One Care : September 22nd, with the Boston Center for Independent Living. Forum on One Care: What's working? What can be better? For present, past or future enrollees of: Commonwealth Care Alliance (CCA), Tufts Unify, and soon United Health Care. Do you have concerns on PCAs, DME, access to specialists, meds, supplies? Is your care team functioning? Do you have easy access to ...Read more
The Achieving a Better Life Experience (ABLE) Savings Plan Webinar, September 22, with Haverhill, MA, SEPAC. Mary Rubenis, the Attainable Outreach Manager for the Massachusetts ABLE Savings Plan will be the guest speaker.
An ABLE Account – set up to enhance a person's quality of life and independence – allows savings while keeping benefits, such as Social Security and Medicaid...Read more
There's just not enough room! Find lots more events and recreation on our category tabs on our website. Below are our pages dedicated to specific disability challenges and needs. Something for everyone!