The anticipation of Spring has inspired Massachusetts' disability support organizations to whisk in a wide variety of workshops and conferences. Get ready to explore current topics that serve young children to adults.
For March events, find:
• Covid-19 Vaccine Special-Needs Forum
• Autism Parent Law Training
• Massachusetts Down Syndrome Congress Conference
• Boston Parents Paper's Virtual Camp/Summer Expo
• Transition-from-High-School Workshops
• "Housing 101" for Special Needs Families
This is the month to attend, learn and plan - there's a lot of catching up to do! Sharon Marie.
Covid-19 Vaccine Special-Needs Family Forum: Webinar, March 31st, with the Autism Alliance of Natick MA. Free. Dr. Mark Viron, Advocates Chief Medical Officer, will provide updated vaccine related information and answer questions families with special needs loved ones have about the vaccine....
Read more
Autism Parent Law Training for Massachusetts Families Webinar, March 23rd, with Massachusetts Families and the Arc of Greater Haverhill/ Newburyport. This workshop provides an overview of specific legal requirements about the unique needs of children with autism, including a focus on special education during COVID-19, such

evaluation rights and procedures,

guidance and strategies...

Read more
Brain Injury Conference for Massachusetts' Families Virtual Event, March 24th & 25th.

For brain injury survivors, caregivers, families and professionals to gather and discuss the challenges faced by the brain injury community.

Keynote will be Hit Hard: One Family's Journey of Letting Go of What Was and Learning to Live Well with What Is...Read more
Massachusetts Down Syndrome Congress Virtual Conference: March 27th & 28th.

The

MDSC's "Innovative Pathways for the Future", conference will spotlight innovative research on the horizon and timely updates related to Covid-19. The Key Note Speaker will be Chris Nikic, the first person with Down Syndrome to complete the Ironman. Plus live Interactive Workshops..Read more
Family Leadership Training for Boston Metro Families: Virtual Training, Application deadline - April 3rd. Free. Mass Families empowers families through training, support, and advocacy for their loved ones with disabilities to live an enviable life. Topics include:

Creating A Vision,

Legislative Policy Making...

Read more
Special-Education Forums for Parents in Western Mass: Virtual Events, through April 21st, with the Pathlight Group. This is a facilitated online conversation about shared experiences, shared concerns and problem solving in a safe and supportive environment. The meetings will not be recorded, to respect private conversations....Read more
Adaptive Dance, Music & Movement with the MDSC: Live Virtual Events, through April 3rd, with the Massachusetts' Down Syndrome Congress. For ages 15 - 19, Dance and Choreography learning and practice , and a separate Movement and Music to increase coordination, spatial awareness, and strength...Read more
Family-Friendly Hot Wheels Drive-Thru: March 29th - April 18th, Foxboro. A kid-focused event where families have a chance to to enjoy the larger-than-life showcase of Hot Wheels Monster Trucks and legendary vehicles from their own vehicles. The visit will be paired with an online audio companion. COVID-19 Protocols...Read more
Transition to Adult Event Events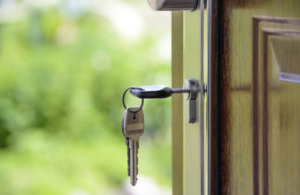 "Housing 101" for Families with Special Needs: Webinar, March 24th, with the Autism Alliance of Natick MA. Free. Catherine Boyle, president of Autism Housing Pathways of Massachusetts, will
introduce families to the range of public funds available to pay for housing and supportive services - including for those without DDS...
Read more
"Job Searching for the Nuerodiverse" Webinar, March 20th, with MGH Aspire of Lexington, MA. Participants will learn how to use their knowledge of themselves to find jobs that match their skills and abilities. Find an overview of online job searching tools...Read more
"Transition from High School Disability Services": March 23, with the Regional Manager of Self-Directed Services / Middleboro Office of the he Mass Department of Developmental Services (DDS). This "DDS 101 Training" educates families on:

How do I become eligible for DDS Services?

What is the role of the DDS Area office?

What can Family Support..

Read more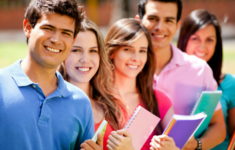 Transition-to-Adult Services Special Needs Workshop Webinar, March 29th, with Seven Hills in Massachusetts. Hear about transition planning and services required for youth with disabilities ages 14-22, including a focus on transition services during COVID-19. Topics will include:

employment,

independent living...

Read more
Basic Rights: Transition Planning: Webinar, March 30th, with the Lincoln-Sudbury, Acton-Boxborough, Maynard, Concord-Carlisle, and Sudbury SEPACs. Basic Rights: Transition Planning (for IEP students ages 14-22) provides an overview of the transition planning process for youth with disabilities ages 14-22 on IEPs. Topic include:

Student Vision, Self-Determination, and Self-Advocacy...

Read more
Insurance Options for Adults with Special Needs: Webinar, March 31st, with the Minute Man Arc of Concord, MA. Hear about insurance options available for adults in Massachusetts with autism, ID/DD and other disabilities. A review of public (MassHealth) and private (BCBS, Cigna, etc.) options will be included, plus Medicare, SSDI and SSI...Read more