Summer in Massachusetts offers a variety of inclusive recreation and disability events. We are sharing a balance of both as the summer moves forward. For beach and park fun, we are listing the info as:
A) Accessible Pools & Spray Decks at State Parks
B) Accessible Beaches/Beach Wheelchairs at State Parks
C) Floating Beach Chairs in local communities
For June Events, Find:
• What Do I Need to Know about MassHealth?
• Caring for the Caregiver
• Campamento de Abogacia Special-Needs Advocacy
• Special Olympics Walking & Running Programs
• Adaptive Cycling, Sailing & Trike Programs
• Self-Advocacy Leadership Series
• The Adult Family Care Program
Summer is back to normal - and still inclusive! Sharon Marie
What Do I Need to Know about MassHealth? Virtual Event for the Deaf, Hard of Hearing, Late Deafened, and Deaf Blind Community. June 16, with My Ombudsman of Massachusetts and HealthCare for All. Free and open to the public. Find out what your need to know about MassHealth.* ASL, CDI, and CART provided....Read more
Caring for the Caregiver: For Massachusetts' Families:

Webinar, June 23rd, 2021, with Mass Home Care.

I

f

you care for a loved one who is older and/or living with a disability or illness, you may have found that caregiving may cause emotional, physical, and financial stress. This webinar brings simple tips, practical solutions, and awareness of community resources to family caregivers throughout Massachusetts...Read more
Massachusetts Accessible Pools & Spray Decks: Outdoor Swimming Pool Lifts are at all of the State Parks and Recreation's pools to provide access to the water. Several pools also have ramps into the water or offer zero-depth entry. Select pools and spray decks also have beach wheelchairs for use. Contact the pool or spray deck to reserve a beach wheelchair or for...Read more
Accessible Beaches/Beach Wheelchairs in Massachusetts: Find sand and sunbathing beach wheelchairs in Massachusetts state parks with the DCR Universal Access Program. You will need to bring your own Coast Guard certified personal flotation device to use a floating beach wheelchair. It is best to call in advance to make a reservation to use a chair, especially... Read more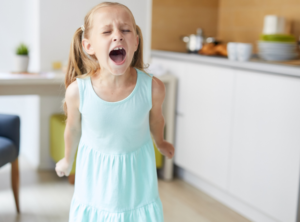 "Safety Care" Challenging Behaviors Workshop for Caregivers Weymouth, MA, June 17, South Shore Support Services. Free. This course provides skills and interventions to improve behavior and to prevent, minimize, and manage potentially dangerous incidents. The workshop is in two parts (and you must attend session 1 in order to prepare for session 2)...Read more
Supporting Siblings During COVID-19: Webinar, July 1st, with the Mass Sibling Support Network. Free. Sibling Support Program: A Family-Centered Mental Health Initiative, is a program for caregivers, siblings and families in Massachusetts. This event is a collaboration of UMass Medical School, PPAL, MCPAP, and Greater Worcester Community Foundation...Read more
Family-Friendly Jurassic Quest Drive-Thru: June 18th - July 22nd, Foxboro. A contactless, family-friendly drive-thru experience that features lifelike dinosaurs, baby dinosaur and trainer meet-and-greets, photo opportunities and a choose-your-own-audio-adventure tour, allowing families to make memories of epic proportions.....Read more
Adaptive Recumbent Trike Rentals in Western Mass Northhampton, Spring & Summer. Trikes will be available for rent to use on the nearby Manhan Rail Trail. Appointments only - no walks ins. Accessible cycles available include hand cycles, tandems, adult tricycles, and cycles offering more significant seating support...Read more
Adaptive Cycling in Massachusetts: Charlestown, Peabody and Brewster, MA, June 1st, - 29th. All abilities welcome. Depending on the location and availability, you will find 3-wheeled adaptive cycles, including hand cycles, recumbent leg-cycles, tandem cycles and youth leg or hand-powered cycles. An array of adaptations....Read more
Adaptive Indoor Climbing for For All Ages: Somerville, June 13th. With Adaptive Climbing Group Massachusetts. Everyone is encouraged to come climb - accommodations and equipment will help climbers with any disability get on the climbing wall. ACG volunteers will be on hand to help fit gear, guide new climbers, and belay the ropes....
Read more
Indonesian Kung-Fu for Special Needs in Western MA: With Whole Children, Hadley, MA, July 6th - August 21st. In person class for ages 6-12 with special needs. Students learn both physical and verbal self-defense and martial arts skills, with a focus on cooperation, respect, increasing self-awareness, and self-control. Students earn belts and stripes at their own pace, while learning the values of hard work and determination....Read more
Transition to Adult Events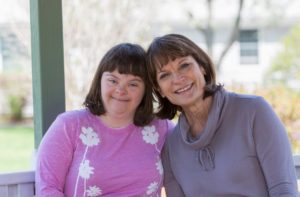 Adult Family Care Program for Families with Special Needs: Webinar, June 16th, with the Autism Alliance of Natick, MA. If you have a loved one age 16 or older who has MassHealth, you may be eligible to receive funds and support through the Adult Family Care Program. The Program Director for the Advocates AFC Program discuss will eligibility...Read more
Understanding How Guardianship Workshop: Webinar, June 22nd, with the Northeast Arc of Danvers, MA. Learn a practical approach to helping individuals improve their lives, with a personally-tailored balance of guardianship, alternatives to guardianship, social services support, family care, and human rights. Tools and resources...Read more
Information & Listening Forum with the Disability Community: Webinar, June 23rd. Learn about results from focus groups with individuals with disabilities receiving Massachusetts Rehabilitation Commission services and their families, and MRC services and support. Give feedback on projects they are taking on to enhance their services and supports. They want to hear from you even if you haven't received MRC services....Read more
Thinking About Housing "Housing 101": Webinar, June 29th, with the Northeast Arc of Danvers, MA. Autism Housing Pathway's "Housing 101" introduces families to the range of public funds available to pay for housing and supportive services - including for those without DDS supports. This workshop is for those families beginning the process. Topics include...Read more
Young Leaders Rising Program: Free. Deadline - June 30th, with the Mass Rehab Commission. For high school students, ages 14-22, with any type of disability. Activities and events emphasizing employment and career readiness skills, vocational knowledge, ability to access resources for employment... Read more
There's just not enough room! Find lots more events and recreation on our category tabs on our website. Below are our pages dedicated to specific disability challenges and needs. Something for everyone!