Massachusetts offers a variety of Accessible Spray Pools, Beaches, and/or Beach or Floating Wheelchairs for all abilities to enjoy. We are listing the info here as:
A) Accessible Pools & Spray Decks at State Parks
B) Accessible Beaches/Beach Wheelchairs at State Parks
C) Floating Beach Chairs in local communities
For May & June Events, Find:
• Northeast Region Virtual Family Support Conference
• Campamento de Abogacia Special-Needs Advocacy
• Local Special Olympics & Inclusive Recreation
• Adaptive Cycling & Trike Programs
• Self-Advocacy Disability Leadership Series with the Mass Developmental Disabilities Council
• Resources & Support for Transitioning to Adult Services
The masks are coming off and an accessible summer is coming on. Have a very safe Memorial Day! Sharon Marie.
Massachusetts Accessible Pools & Spray Decks: Outdoor Swimming Pool Lifts are at all of the State Parks and Recreation's pools to provide access to the water. Several pools also have ramps into the water or offer zero-depth entry. Select pools and spray decks also have beach wheelchairs for use. Contact the pool or spray deck to reserve a beach wheelchair or for...Read more
Accessible Beaches/Beach Wheelchairs in Massachusetts: Find sand and sunbathing beach wheelchairs in Massachusetts state parks with the DCR Universal Access Program. You will need to bring your own Coast Guard certified personal flotation device to use a floating beach wheelchair. It is best to call in advance to make a reservation to use a chair, especially... Read more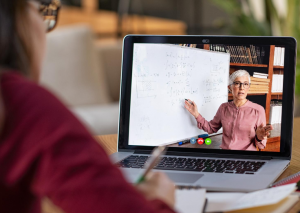 Northeast Region Virtual Family Support Conference: May 27th, with the Mass Department of Developmental Services (DDS). Free. Find a variety of information about programs and support services for individuals with Developmental Disabilities or those with an Autism Spectrum Disorder living throughout the DDS Northeast Region. DDS

Commissioner...

Read more
Massachusetts' Family Mental-Health Conference: Virtual Event, June 4th, with PPal Massachusetts. Holding Hands in Hard Times - A Children's Mental Health Conference will feature s

peaker

Andrea Berryman Childreth, with Navigating Mental Illness: Embracing Imperfection, Shame & Courage to Find Hope & Balance. Also find workshops, an Exhibitor Expo...Read more
Sensory-Friendly Hours at Wellfleet Bay Wildlife Sanctuary: South Wellfleet, June 8th, 2:00-4:00 pm. Free. Take advantage of the quieter hours to experience the sanctuary at your own pace. Explore the all-persons accessible trail, the sensory trail, or a trail of your choosing. Visitors are required to follow social distancing guidelines and to wear a face covering unless unable...Read more
Showcase Pop-Up Drive-In in Foxboro: Despicable Me: Patriots Place in Foxboro, May 28th. The whole family can enjoy an outdoor movie while staying safely in your cars and social distancing at the Showcase Pop Up Drive In. Hosted with Showcase Cinemas. Showcase Cinema's Safety Protocols will be in place, such as...Read more
Bounce Out The Stigma Basketball Event: Danvers, June 5th. This Special-Needs Youth Basketball Clinic is for youth, ages 8-21 who are faced with the challenges of Autism, ADD, ADHD, Epilepsy, Learning Disabilities, Motor Difficulties, and other childhood developmental issues. All campers must be self-mobile. Kids will experience in a single day "Basketball, Fun & Empowerment...Read more
Adaptive Recumbent Trike Rentals in Western Mass Northhampton, Spring & Summer. Trikes will be available for rent to use on the nearby Manhan Rail Trail. Appointments only - no walks ins. Accessible cycles available include hand cycles, tandems, adult tricycles, and cycles offering more significant seating support...Read more
Inclusive "Move to the Beat" in Springfield: Through June 22nd, with Kehillah /JCC Springfield, MA. For ages up to 8+ with special needs. Accommodating all abilities. Move to the beat, then cool-down mindfulness and yoga. Kehillah provides recreational, social, and enrichment programs for children, teens, and adults with special needs....Read more
Baseball for Students with Special Needs: Hingham, June 5th. The South Shore Special Needs Athletic Partnership will host a baseball program for students ages 4 – 22 who receive special education services. For those participants who require it, 1:1 support will be provided. Have fun, socialize and learn basic baseball...Read more
Adaptive Cycling in Massachusetts: Charlestown, Peabody and Brewster, MA, June 1st, - 29th. All abilities welcome. Depending on the location and availability, you will find 3-wheeled adaptive cycles, including hand cycles, recumbent leg-cycles, tandem cycles and youth leg or hand-powered cycles. An array of adaptations....Read more
Walking & Running & "Extra Mile" Clubs with Special Olympics Massachusetts: Boston, Haverhill, Chelmsford, Marlboro, Newton, Plymouth, Revere, Weymouth, W. Bridgewater, W. Springfield, Wellesley, Enjoy the spring weather, meet new friends and get active. Mask & COVID screening...Read more
Transition to Adult Event Events
Disability Transition-to-Adult Services in Massachusetts: Webinar, May 27th, with the Boston Public Schools SEPAC. Guest speakers will discuss the transition process and cover topics such as: Inclusive College / University Experience, Work Readiness Training, Counseling on Post-Secondary Education, Transition Options in BPS, Extended School Year (ESY)...Read more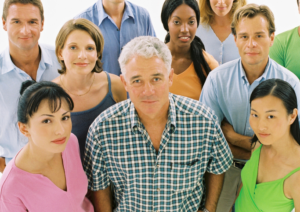 LEND Advanced Leadership Fellowship Program Fellowship for Disabilities: The deadline for the 2021-2022 academic year is June 1, 2021. The UMass Medical School / Eunice Kennedy Shriver Advanced Leadership Fellowship Program is designed for clinicians, self-advocates, individuals with disabilities, family members, and other professionals working in disability-related fields who wish to develop or further sharpen their leadership skills. .Read more
Adult Family Care Program for Families with Special Needs: Webinar, June 16th, with the Autism Alliance of Natick, MA. If you have a loved one age 16 or older who has MassHealth, you may be eligible to receive funds and support through the Adult Family Care Program. The Program Director for the Advocates AFC Program discuss will eligibility...Read more