May in Massachusetts - and the special-needs community is going full on with presenting rescheduled workshops and conferences. Many cover a slew of new topics that also include ways to support families during and post pandemic.
For May Events, Find:
• Department of Developmental Services "101"
• Anti-Bullying Training for Families with Special Needs
• The Workforce Crisis & How it is Affecting the Disability Community
• Special Olympics & Inclusive Recreation
• Northeast Region Family Support Conference
• Adult Family Care Summit for Massachusetts Families
• Disability Transition-to-Adult Services in Massachusetts
• Guardianship & Alternatives for Special-Needs Families
As you can see, programs are getting back into the action. We've got a lot of catching up to do! Sharon Marie.
Department of Developmental Services 101: Webinar for Massachusetts families, May 13th, with the CASE Collaborative of Concord, MA. The DDS's Deputy Assistant Commissioner will discuss:

What is the Role of the DDS Area Office?

What can Family Support Centers provide to my Family?

Adult Services Eligibility ..

.

Read more
Improving Your Child's Sleep... and Your Own! Webinar, May 19th,with the Lurie Center for Autism in Lexington, MA. Sleep is a common challenge for individuals with autism spectrum disorder. Join an open discussion around understanding sleep, medical considerations, and addressing underlying issues and behavioral strategies to improve sleep...
Read more
Discussing the New DESE Dyslexia Guidelines:
Webinar, May 20th, with the Special Needs Advocacy Network of Massachusetts.
This discussion is a SPaN Member Discussion Group and for members of SPaN. This is also a Networking Opportunities for SPaN Members...
Read more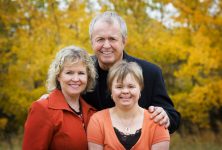 The Workforce Crisis & How it is Affecting the Disability Community: Virtual Event, May 21st, with The Providers Council of Central Massachusetts. This event will bring awareness to our legislators about the needs of individuals with disabilities in Massachusetts. This year virtual Legislative Breakfast will focus on the workforce crisis and how this crisis is affecting the disability community. They need people to "Hear Our Voices"...Read more
Anti-Bullying Training for Families with Special Needs: Webinar, May 25th, with the Arc of Greater Haverhill/Newburyport. Hear the significant changes in special education that are a result of the state's anti-bullying prevention law, school-wide efforts to create safe and supportive school environments for students with disabilities, laws that require IEP Teams to...Read more
Northeast Region Virtual Family Support Conference: May 27th, with the Massachusetts' Department of Developmental Services (DDS). Free. Find a variety of information about programs and support services for individuals with Developmental Disabilities or those with an Autism Spectrum Disorder living throughout the DDS Northeast Region. DDS

Commissioner...

Read more
Adaptive Indoor Climbing for For All Ages: Somerville, May 23rd, with Adaptive Climbing Group-Massachusetts. Accommodations and equipment will help climbers with any disability get on the climbing wall. ACG volunteers will help fit gear, guide new climbers, and belay ropes...
Read more
Inclusive "Move to the Beat" in Springfield: Through June 22nd, with Kehillah /JCC Springfield, MA. For ages up to 8+ with special needs. Accommodating all abilities. Move to the beat, then cool-down mindfulness and yoga. Kehillah provides recreational, social, and enrichment programs for children, teens, and adults with special needs....Read more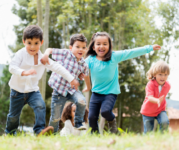 Young Athletes Special Olympics: Spring 2021. Beverly, Milford, Pittsfield, Salem, Sandwich, Weston, Weymouth, The Young Athletes program is an early introduction to sports and the world of Special Olympics for children ages 2 - 7 and 6-12with intellectual disabilities. it is a sports & play program that focuses on fun activities important to mental and physical growth...Read more
Martin Richard Challenger Baseball: Dorchester, MA, May 23rd thru June 30th. The Little League Challenger Division is for all youth with mental and/ or physical disabilities, ages 6-14 years old, who live in or around the city of Boston. Challenger Little League helps youth with all abilities enjoy Little League participation in an athletic environment structured to their abilities...
Read more
Wheelchair Tennis Clinic: Dartmouth, MA, May 14th. Hosted by South Coast Wheelchair Tennis Foundation. Free. All ages and levels are welcome. Wheelchair tennis clinics are geared toward people with mobility disabilities such as spinal cord injuries, amputees, spinal cord diseases, etc...Read more
Walking & Running and "Extra Mile" Clubs with Special Olympics Massachusetts: Boston, Hingham, Marlboro, Newton, Revere, Weymouth, W. Bridgewater, W. Springfield, Wellesley, Enjoy the spring weather with Special Olympics Massachusetts (SOMA), meet new friends and get active. Mask & COVID screening required...Read more
Transition to Adult Event Events
Adult Family Care Summit for Massachusetts Families Virtual Conference, May 17-20th. How Investing Time and Hard Work Now Will Lead to Dignity and Fulfilled Lives When We're Gone is for AFC provider organizations and features topics ranging from compassion, caregiving, skills capital, and healthy post-Covid-19 reintegration, all through the lens of adult family care...Read more
Disability Transition-to-Adult Services in Massachusetts: Webinar, May 27th, with the Boston Public Schools SEPAC. Guest speakers will discuss the transition process and cover topics such as: Inclusive College / University Experience, Work Readiness Training, Counseling on Post-Secondary Education, Transition Options in BPS, Extended School Year (ESY)...Read more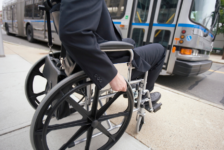 MassDOT Transportation Innovation Conference: Virtual Event, May 25th, with UMass Amherst, College of Engineering Transportation Center. The annual MassDOT Transportation Innovation Conference provides a forum for innovative transportation systems, management ideas, and initiatives, and is an opportunity for transportation practitioners to share knowledge, sponsor...Read more
Guardianship & Alternatives for Special-Needs Families: Webinar, May 13th, with Thrive Advocacy of Marlborough, MA. For parents and family members of persons with an intellectual or developmental disability, this seminar provides an overview of the legal consequences of reaching the age of emancipation at 18. Discussion will include a description of the range of decision making...Read more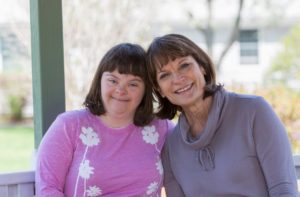 Turning 18: Transition Considerations for Special-Needs Families: Webinar, May 20, with a community support organization in Bedford, MA. For parents and family members of persons with an intellectual or developmental disability. Hear an overview of the legal consequences of reaching the age of emancipation at 18, including the range of decision-making options:

Guardianship...

Read more
LEND Advanced Leadership Fellowship Program Fellowship for Disabilities: The deadline for the 2021-2022 academic year is June 1, 2021. The UMass Medical School / Eunice Kennedy Shriver Advanced Leadership Fellowship Program is designed for clinicians, self-advocates, individuals with disabilities, family members, and other professionals working in disability-related fields who wish to develop or further sharpen their leadership skills. .Read more