Massachusett's disability events in January feature topics on Bullying, Department of Developmental Disability updates and Serving on Groups.

Transition topics cover Housing, Internet safety for Adults with II/ID, and Basic Rights.
January 2023 Events & Webinars Include:
• Bullies, Victims & Bystanders
• 2023 Camp Fairs (non disability)
• Serving on Groups That Make Decisions
• Autism 101 for Newly Diagnosed Families
Transition-to-Adult Events Include:
• Basic Rights - Transition Planning
• Red Flags on the Internet: Safety & Social Media
• Housing Options for Those w/ a Developmental Disability
Stay warm & safe in the snow this week! Sharon Marie
Department of Developmental Services Updates for Norfolk County: Virtual Meeting, January 23rd. This area office serves Canton, Dedham, Foxboro, Medfield, Millis, Needham, Newton, Norfolk, Norwood, Plainville, Sharon, Walpole, Wellesley, Weston, Westwood, Wrentham. The Metro Region DDS Director will answer questions about most aspects of DDS, inform participants...Read more
Serving on Groups That Make Decisions: Webinar Series, through February 16th, with Mass Families. Kathleen Amaral, Manager Of Education And Outreach & Family Coordinator For Operation House Call At The Arc Of Massachusetts, will guide families through a tool for those currently serving or wanting to serve on a decision-making group. This guide focuses on developing skills...Read more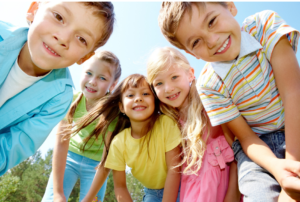 2023 Camp Fairs (not disability specific):


•

Boston Parents Paper's 2023 Virtual Camp & Summer Expo: January to June


•

Sudbury Summer Camp & Opportunities Fair: 1/23


•

Teen Summer Expos: Newton & Lexington: 2/6 & 7


•

Boston Camp Fair: February 11th...Read more
Universal Access Outdoor Connections with the State of Massachusetts: Virtual Event, January 20th, Topic - Winter Recreation- DCR Programs, Parks and Trails. The Department of Conservation and Recreation's (DCR) Universal Access Program provides outdoor recreation opportunities in Massachusetts' state parks for visitors of all abilities and ages. Find out about accessible and adaptive...Read more
Bullies, Victims & Bystanders: Lexington, MA and Webinar, January 26th, with the Bridgewell Center. Hear about:
* Identifying and Understanding the Bully * The characteristics of the bullied child and the factors that make children at risk for being bullied, * The Social, Emotional and Educational Impact of Bullying * The Strategies and Interventions to Reduce Bullying Behavior...
Read more
Looking for a Specific Town or Activity? Use our searchbar! The yellow arrow in the photo below shows where the search bar is on every page and calendar post.
Autism 101: For Parents Of Newly Diagnosed Children Webinar Series, January & February, with the Lurie Center in Lexington. Autism 101 provides interactive lesson, question and answer sessions and the opportunity to connect with other families with newly diagnosed children with autism. If you've found yourself typing "my child diagnosed with autism" into the google search bar, this group will...
Read more
I is for Independence & Insurance: Webinar, January 20th, with SPAN of Massachusetts. Llearn how to determine if an evaluation report meets requirements, an IEP goal is well crafted, and alternatives to traditional speech-language pathology services have been considered. Participants will be asked to review an example evaluation...Read more
National Federation of the Blind of Massachusetts: 2023/24 Scholarships Deadline, January 30, 2023. The National Federation of the Blind of Massachusetts is offering up to three scholarships. All applicants must:

Be legally blind or have a visual impairment that requires the applicant to obtain services from a teacher of the visually impaired, b

e a resident of the Commonwealth of Massachusetts, p

lan to pursue a full-time, postsecondar study in...

Read more


Inclusive Recreation - All Ages
Pathfinders Inclusive Track/Running: Dedham, January 21st - February 18th. For ages 8 - 16 with special needs. The PathFinders Program is the division of the Dedham Parks & Recreation Department dedicated to providing recreational opportunities for the special needs citizens of Dedham and the surrounding communities. Siblings are ...Read more
Open House for Miracle League Baseball in Western Mass: Chicopee, January 21st.

O

pen to all current and prospective players ages 4 - 19 with disabilities and volunteers.

Players will have the chance to play in a simulated Miracle League game, followed by a pizza party. There will be staff and volunteers there to answer questions about...Read more
Adaptive Skating for All Ages Across Massachusetts: Brockton, East Boston, Holyoke & Worcester. Free admission and equipment use. Ice sleds, skate walkers, helmets, ice grippers are also available. Activities may include obstacle courses, a block tower, races, colorful balls and pucks to shoot around, and gently..
Read more
Indonesian Kung-Fu for Special Needs Ages 6 - 12: Northampton: With Milestones , through March 11th. For ages 6 - 12 with special needs. In Indonesian Kung-Fu, or "Silat", students learn both physical and verbal self-defense and martial arts skills, with a focus on cooperation, respect, increasing self-awareness, and self-control. Students earn belts and stripes at their own pace, while learning the values of hard work and determination...Read more
Art Explorations for Special Needs: Northampton: Through March 11th, with Whole Children. For ages 13+ to adult including beginners. The class offers little bit of everything: drawing, painting, printmaking, fiber arts, and collage. Learn a new artistic technique, practice a known one, or bring one of those unfinished projects from home...Read more
Inclusive Land & Sea Power Hour Workout: Newton, MA, January 14th - March 25th, with the JCC Greater Boston. Inclusive group fitness class specially designed for adults with disabilities (18+). The first part of class will be cardio dancing with light weights and stretching in our group fitness studio. The second part of class will be an aqua-aerobics class in the pool. * If you require specific accommodations or...Read more
Inclusive Swim Training & Competitive Swim for Children and Adults: Wellesley, January - June, 2023, with Wellesley S.T.A.R.S. Open to surrounding towns and communities. Wellesley S.T.A.R.S., Inc. offers comprehensive swim training and a competitive swim program fro ages 8+. Some STARS swimmers have competed in Special Olympics meets while others attend for exercise and social purposes....Read more
Transition & Adult Events
Epic Community Service for Disabilities: Boston & Worcester:

Application Deadline - January 31, 2023. EPIC Service Warriors is a service-learning and leadership development program for youth with disabilities between the ages of 16-23. EPIC Service Warriors meet for one year to participate in community service projects in the cities of Boston and Worcester...Read more
College Prep Mentoring Program for Neurodiverse High School Students: ln Person and Virtual Options, enrolling now for February 2023. The Center for Autism Research and Education at UMass Lowell is offering the "Horizons", mentoring program for neurodiverse college students. Horizons is a college preparation mentoring program for neurodiverse (e.g. autism, ADHD, learning disabilities) high-school juniors or seniors (or recent graduates) who plan to go to college. High school students meet with...Read more
There's just not enough room! Find lots more events and recreation on our category tabs on our website. Below are our pages dedicated to specific disability challenges and needs.