Our 2023 look into Massachusetts' events for families with special needs includes:

Siblings Supports, Camp Fairs (non disability), Meeting the Mass Dept. of Mental Health Commissioners, and a Family Advocacy Roundtable.
Transition workshops will cover Housing Options and Finding Public Benefits for Adults with Aspergers /Autism.
January 2023 Events Include:
• Advocacy Roundtable for Massachusetts' Families
• All Ages Inclusive Recreation for Winter 2023
• Bureau of Special Education Appeals
Transition-to-Adult Events Include:
• Housing Options for Those w/ a Developmental Disability
• Public Benefits for Adults with Aspergers & Autism.
We wish everyone a safe and happy holiday! Sharon Marie
Our Site Has a Search Bar. Just type in the disability, topic, city/town or other keywords, and a list of upcoming and past events will appear. The yellow arrow in the photo below shows where the search bar is on every page and calendar post!

Advocacy Roundtable for Massachusetts' Families: Webinar, January 10th, with the Massachusetts' Family Leadership Series, in partnership with Massachusetts Department of Developmental Services, Multicultral Community Services of the Pioneer Valley, Riverside Community Care, and the Nemasket Group. Network with Advocacy Allies at these lunchtime sessions...
Read more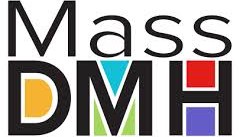 Meet the Department of Mental Health Commissioners: Virtual Town Hall, January 10th, 2023 with PPaL of Massachusetts. PPaL Statewide Meetings are only for people with lived experience - Family Members, Family and Support Specialists, and Caregivers. Guest DMH presenters:

Brooke Doyle,

Kelly English...

Read more


Bureau of Special Education Appeals "Mediation & Facilitation" Webinar, January 12th, with the Massachusetts Bureau of Special Education Appeals. This interactive presentation will give a general overview of the BSEA mediation and facilitation processes, the roles of Mediators and Facilitators, how to prepare for mediation, what to expect from BSEA mediation/facilitation, etc....Read more
Autism 101: For Parents Of Newly Diagnosed Children Webinar Series, January & February, with the Lurie Center in Lexington. Autism 101 provides interactive lesson, question and answer sessions and the opportunity to connect with other families with newly diagnosed children with autism.
If you've found yourself typing "my child diagnosed with autism" into the google search bar, this group will...
Read more
National Federation of the Blind of Massachusetts: 2023/24 Scholarships Deadline, January 30, 2023. The National Federation of the Blind of Massachusetts is offering up to three scholarships. All applicants must:

Be legally blind or have a visual impairment that requires the applicant to obtain services from a teacher of the visually impaired, b

e a resident of the Commonwealth of Massachusetts, p

lan to pursue a full-time, postsecondar study in...

Read more


Inclusive Recreation - All Ages
Sensory Friendly & Inclusive Holiday Events


• Boston: Sensory-Friendly Performance of the Nutcracker
• Northampton: Santa's Train Sensory Afternoon
• Springfield: Inclusive New Year's Eve Celebration

*

*

*

*

Plus Holiday Walk or Drive through events in

: Attleboro, Carver, Foxboro, Haverhill, Lancaster, Loudon, NH, Marshfield, Mendon, Methuen, Northhamton and Stoneham.
All listed on our Recreation Page (left column).
Indonesian Kung-Fu for Special Needs Ages 6 - 12: Northampton: With Milestones , January 9th - March 11th, 2023. For ages 6 - 12 with special needs. In Indonesian Kung-Fu, or "Silat", students learn both physical and verbal self-defense and martial arts skills, with a focus on cooperation, respect, increasing self-awareness, and self-control. Students earn belts and stripes at their own pace, while learning the values of hard work and determination...Read more
Art Explorations for Special Needs: Northampton: January 9th - March 11th, with Whole Children. For ages 13+ to adult including beginners. The class offers little bit of everything: drawing, painting, printmaking, fiber arts, and collage. Learn a new artistic technique, practice a known one, or bring one of those unfinished projects from home that you just haven't gotten around to finishing...Read more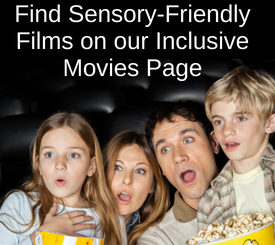 Sensory Friendly Movies:
"Avatar – Way of Water"


O'Neil Cinemas,

Littleton: 12/24
AMC Theaters: 12/28
"Puss in Boots – The Last Wish"
O'Neil Cinemas, Littleton: 1/7
"The Amazing Maurice"
O'Neil Cinemas, Littleton: 1/21...Read more
Therapeutic Horseback Riding: Burlington / Andover, January 3rd - February 22nd,, with the Burlington Recreation Department. There will be an initial evaluation required for all new riders. Space and schedule availability is limited. Challenge Unlimited at Ironstone Farm is a therapeutic riding program. The movement of the horse strengthens the development of fine and gross motor skills and ...Read more
Youth Para Swim Lessons: Quincy. January 8th - March 26th, 2023, with Adaptive Sports New England. This program is for youth with a physical or visual impairment who are beginner or intermediate swimmers and who demonstrate typical cognitive and behavioral development. Lessons are staffed by experienced swim teachers. Lessons are generally taught at a 1 to 1...Read more
Youth Wheelchair Basketball in Quincy: January 8th - March 25th, 2023, with Adaptive Sports New England and Franciscan Children's. Weekly wheelchair basketball practice for youth 5- 21. Wheelchair basketball brings athletes together to learn and enjoy playing the sport of wheelchair basketball. For players affected by Spina Bifida, spinal cord injuries, Cerebral palsy, leg ...Read more
TOPS Inclusive Basketball in Wellesley: January 8th - February 12th, 2023. TOPS Basketball is a program for individuals with developmental and/or intellectual disabilities in grades K-8. Adapted activities include warm-up, station work, and small-sided games. These activities allow players to learn the skills necessary for passing, dribbling and shooting. Each athlete is paired with a...Read more
Adaptive & Inclusive Hip Hop Dance: Millis: Through March 2023, with the Millis, MA, Recreation Department. For ages 13 - 22. The Exhale adaptive and inclusive dance program incorporates appropriate dance styles for individuals with special needs. Includes upbeat dancing, stretching and coordination building skills. Masks will be ...Read more
Adaptive Skating for All Ages Across Massachusetts: Brockton, East Boston, Holyoke & Worcester, Winter 2022 & 2023. Free admission and equipment use. Ice sleds, skate walkers, helmets, ice grippers are also available. Activities may include obstacle courses, a block tower, races, colorful balls and pucks to shoot around, and gently..
Read more
Transition & Adult Events
Epic Community Service for Disabilities: Boston & Worcester:

Application Deadline - January 31, 2023. EPIC Service Warriors is a service-learning and leadership development program for youth with disabilities between the ages of 16-23. EPIC Service Warriors meet for one year to participate in community service projects in the cities of Boston and Worcester...Read more
College Prep Mentoring Program for Neurodiverse High School Students: ln Person and Virtual Options, enrolling now for February 2023. The Center for Autism Research and Education at UMass Lowell is offering the "Horizons", mentoring program for neurodiverse college students. Horizons is a college preparation mentoring program for neurodiverse (e.g. autism, ADHD, learning disabilities) high-school juniors or seniors (or recent graduates) who plan to go to college. High school students meet with...Read more
There's just not enough room! Find lots more events and recreation on our category tabs on our website. Below are our pages dedicated to specific disability challenges and needs.