December features new Massachusetts' Sensory Friendly & Inclusive Holiday Events - find them listed in the Inclusive Recreation section of this newsletter. Also find workshops covering Holiday Emotions, Behavior and Adaptive Sports statewide. Transition workshops will cover Housing Options, Basic Rights and Self-Directed Disability Services.
December Events Include:
• Preparing Your Family for All Holiday Emotions
• Accessible & Adaptive Sports Across Massachusetts
• Networking for Special Ed. Parent Advisory Councils
• Is it Behavior or Sensory?
Transition-to-Adult Events Include:
• An Open Discussion on Housing Options
• Self-Directed Disability Services, with the Mass DDS
• Support for People of Color with Asperger / Autism

• Basic Rights in Special Education: Transition Planning
The holidays are almost here - it's time to buckle up your inclusive seatbealts! Sharon Marie
Preparing Your Family for ALL Holiday Emotions: Webinar, December 1st, with Building Bridges CFCE Whitinsville, MA. Jill Vetstein, Licensed Independent Clinical Social Worker, Early Intervention and Developmental Specialist will discuss; Managing the the Active Child, Managing the the Anxious Child, Emotional Regulation for ALL Family....Read more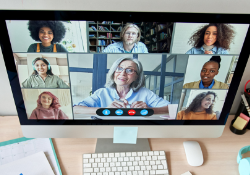 Suspension/Expulsion & Secondary Transition Focus Group: Virtual Event, December 2nd, with the Federation for Children with Special Needs in Massachusetts, and the Mass Department of Elementary & Secondary Education. These focus groups for caregivers will help the DESE set targets for 2023. All groups will provide interpretation in...Read more
Q & A Session on Special Education: Brockton, December 6th, with the Community & Family Center. Free. For parents who already know the basics and have some experience in navigating the Special Education system but need help with a very specific situation. Offered in English, Spanish, Haitian Creole, and Portuguese. Parents may ask specific questions directly to the special education expert to...Read more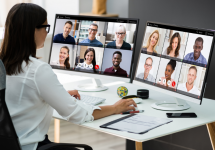 Networking for Massachusetts' SEPAC Chairpersons, SESPs & More: Webinar, December 8th. Free but exclusively for SESPs, PCTI Graduates and Special Education Parent Advisory Council (SEPAC) Chairpersons. Guest speaker Amnoni Myers, Keynote Speaker from the RTSC Making a Difference Conference, will discuss her book You Are the Prize: Seeing Yourself Beyond the Imperfections of Your Trauma and discuss her experience and policy...Read more
Is it Behavior or Sensory? Part 1: Webinar, December 13th, with Therapro of Framingham. Free. Hear about the complex interrelationship between sensory, communication, and behavioral problems. Parents, teachers, and therapists must be able to understand these behaviors, identify the underlying cause, and develop interventions....Read more
Special Needs Planning 101: Webinar, December 15th, with the Cardinal Cushing Centers in Hanover, MA. Free and open to the public. Hear about the amount of financial support your child with special needs will require over his or her life, governmental benefits protection, how your other children fit into your estate plan, and...Read more
Inclusive Recreation - All Ages
Sensory Friendly & Inclusive Holiday Events




•

Autism Eats Brunch w/Santa: Boston/Seekonk/Lawrence
• Boston: Boston Pops

Sensory-Friendly

Holiday Concert
• Boston: Hanukkah Event at Museum of Fine Arts
• Boston: Prudential Center: Inclusive Santa Photo Session
• Bridgewater: Santa Night for Families with Autism
• Burlington: Holiday Photos w/ Mass Down Syndrome Congress
• Caring Santas In Malls across Eastern Massachusetts
• Chunky's Sensory Friendly "The Polar Express"


•

Fall River: Santa Visit for Families with Autism
• Gardner: Sensory-Friendly Performance of "Silver Bells"
• Georgetown: Sensory Holiday & Santa Event
• Holyoke: Sensory Santa Photos with Jericho
• Rehoboth: Sensory Hayride & Candy Cane Hunt
• North Weymouth: Arc of the South Shore's Sleigh Rides
• "The Extraordinary Nutcracker" for Mass Down Syndrome Congress Families & Friends
• Weymouth: Sensory-Friendly Breakfast with Santa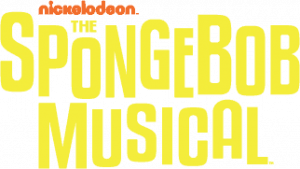 "SpongeBob The Musical" Inclusive Auditions Auditions
in Acton, December 12th - 14th, with Open Door Theater. All abilities are encouraged to audition for this production that will feature music and a diverse cast of underwater characters. About this stage musical - SpongeBob and all of Bikini Bottom face the total annihilation of their...
Read more
Special Olympics Bowling: Mansfield: December 6th 2022 - March 7th, 2023. Athletes of any level are welcome to join in this is unified bowling team. Please inquire about the appopriate ages for this program.* If you are a returning bowler from last year, or a new bowler to the Mansfield SO program, an up to date medical ..Read more
Sensory-Friendly Museum Events in Western Mass: December 10th, Springfield, MA. The Amazing World of Dr. Seuss Museum and the Springfield Science Museum, will host Sensory Friendly Saturdays, the second Saturday of each month, 9 am to 11 am. Sensory Friendly Saturdays provide less noise and bright light, and cool-down spaces for those who have sensory sensitivity. Trained..Read more
Adaptive Skating for All Ages Across Massachusetts: Brockton, East Boston, Holyoke & Worcester, Winter 2022 & 2023. Free admission and equipment use. Ice sleds, skate walkers, helmets, ice grippers are also available. Activities may include obstacle courses, a block tower, races, colorful balls and pucks to shoot around, and gently..
Read more
Transition & Adult Events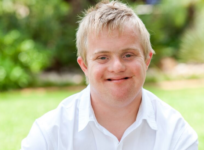 Self-Directed Disability Services with the DDS: Webinars, December 6th & 14th, with the Massachusetts Department of Developmental Services. Join interactive discussions about expanding choices and control through Self Directed Supports. Design individualized services to meet your loved one's and family's needs through the Participant Directed Program or Agency with Choice...
Read more
Basic Rights in Special Education: Transition Planning -Webinar, with the Weston, Public Schools and Special Education Parent Advisory Council, December 9th. A workshop for parents of youth in special education ages 14 – 22 transitioning out of school. Hear w

hy transition planning is important,

services that could be included,

who is eligible,

student and parent roles in transition planning,

role of student's vision,

procedural due process rights...

Read more
An Open Discussion on Housing Options: Part 2 -Virtual Event, December 13th, with the MinuteMan Arc of Concord, MA. Free. Topics include Group Residences, Shared Living, Independent Living, Supports available within each, and the process by which you may try to gain access for your loved one. You need not have participated in Part 1....Read more
Support Group for People of Color with an Asperger / Autism profile: Online, December 12th, with the Asperger / Autism Network of Watertown. Free. Open Support Group for people of color (18+) with an Asperger/Autism profile. These spaces are peer led and provide an opportunity for participants to explore how their multiple identities show up and address their specific needs, by sharing...Read more
Brockton in person and Virtual, December 13th, with the Community and Family Center.

Presenter takes parents through the transitional period of students with special needs and how to prepare for post graduation. Topics include Employment, Independency, College...Read more
Epic Community Service for Disabilities: Boston & Worcester:

Application Deadlines - December 1, 2022 and January 31, 2023. EPIC Service Warriors is a service-learning and leadership development program for youth with disabilities between the ages of 16-23. EPIC Service Warriors meet for one year to participate in community service projects in the cities of Boston and Worcester...Read more
College Prep Mentoring Program for Neurodiverse High School Students: ln Person and Virtual Options, enrolling now for February 2023. The Center for Autism Research and Education at UMass Lowell is offering the "Horizons", mentoring program for neurodiverse college students. Horizons is a college preparation mentoring program for neurodiverse (e.g. autism, ADHD, learning disabilities) high-school juniors or seniors (or recent graduates) who plan to go to college. High school students meet with...Read more
Navigating Services & Supports Transition Workshop Webinar, December 21st, with the Arc of Massachusetts. Kerry Mahoney, Director of Outreach & Education, and Kathleen Amaral, Advocacy Alliance Coordinator for the Arc of Massachusetts, will provide information and resources for specific areas of need, who to call, where to go, and best practices...Read more
There's just not enough room! Find lots more events and recreation on our category tabs on our website. Below are our pages dedicated to specific disability challenges and needs.