Massachusetts' disability support events in November cover topics such as Adaptive Sports statewide, the Department of Developmental Services, and Older Caregiver Supports.
November Events Include:
• Accessible & Adaptive Sports Across Massachusetts
• The Disability Workforce Crisis / Home Nursing Crisis
• Department of Developmental Services "101"
• Autism & the IEP
• Perspectives on Our Children with Extensive Support & Medical Needs
Transition-to-Adult Events Include:
• Meeting the Needs of Older Caregivers

• Basic Rights in Special Education: Transition Planning
• Self-Directed Disability Services with the Mass DDS
• "Resources for Housing" Workshop Series
Our next newsletter edition (November 17th) will feature Inclusive Holiday Events for the whole family! Sharon Marie
Perspectives on Our Children with Extensive Support & Medical Needs: Virtual Event, November 5th, with The Campus School at Boston College. For families, professionals, and students. Keynote Presentation: The Emotions of Inclusion: Supporting Our Children and Families to Belong - with Christina Cipriano. The conference also features a line-up of leading educators and clinicians...Read more
NAMI Mass Family Mental Health Convention
: Waltham, November 5th. For families and those with lived mental health experience. Keynote speaker Ken Duckworth, Chief Medical Officer, NAMI, will discuss his new book, You Are Not Alone: The NAMI Guide to Navigating Mental ..
Read more
Autism & the IEP: Webinar, November 7th, with the Asperger/Autism Network in Watertown, MA. Join a workshop with Q&A for parents and guardians on the ins and outs of Individualized Education Programs (IEPs) for students with Asperger profiles. Learn what their staff look for when conducting IEP reviews. Topics include:

Autism-specific considerations for the concern statement,

Evaluations,

T

he service delivery grid,

Transition...

Read more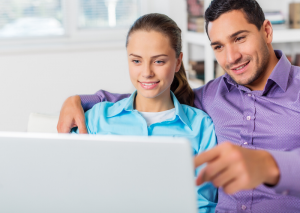 Department of Developmental Services 101: What You Need To Know: Webinar, November 9th, in English, Spanish and Portuguese, with the Massachusetts Department of Developmental Services Metro Region. DDS 101 - hear who they are, who may be eligible, how to apply and what is available. Topics discussed will include:

Eligibility,

Transition,

Self Direction,

Autism...

Read more
Supports & Services in the Workforce Crisis: November 14th, with Arc of Massachusetts Executive Director Leo Sarkissian. 2022: How Supports And Services Are Going As We Continue Through The Workforce Crisis. This session will include a special focus on the home nursing crisis...Read more
Boston Special-Needs Resource Fair: Leahy Holloran Community Center, Dorchester, November 17th. Free and open to the public. Hosted by the Boston Special Education Parent Advisory Council and the Office of Special Education at Boston Public Schools. Speak directly with representatives from local groups who provide services to...Read more
Inclusive Recreation - All Ages
Wings for Autism®
Logan Airport, Boston, November 5th, with the Charles River Center of Needham, MA.
Free. A program specifically designed to support families of children with autism, creating a travel test run to help ease the stress of airline travel. By getting comfortable with the airport and flight experience without actually leaving the airport, parents and their children with special needs can gain...
Read more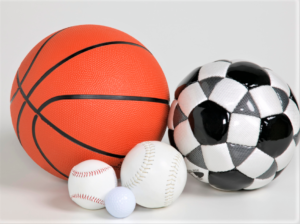 Adaptive Fall Kickoff Night with Woburn Recreation: November 7th. Free. For school aged children & young adults who are interested in participating in more adaptive programs this year and learning more about what we do at our program. Adaptive recreation is a program that has been modified to meet the needs of a specific group of participants with varying physical or cognitive disabilities...Read more
Wheelchair Football Clinic in Foxboro: Patriot Place, November 13th, with Adaptive Sports New England. Participants will learn the fundamentals of wheelchair football and develop new skills. For youth, adults and US military veterans. Players must be able to propel themselves in a manual wheelchair, but do not need to be an every day wheelchair user. Sport chairs will be provided ..Read more
Unlimited Abilities Recreation: With the Burlington, MA, Recreation Department, November & through December 6th. For teens 13+ to young adult with a disability. Join them on Tuesday evenings for an adaptive fitness class. Sessions may include adaptive exercise, dance, stretching, games and more. No prior fitness experience...Read more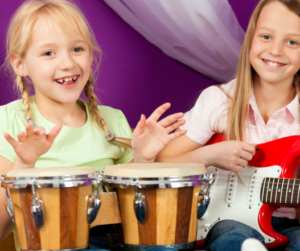 Virtual Therapeutic Music: Springfield, through December, with Kehillah of JCC Springfield. A board-certified music therapist will engage children through music to increase social skills such as speech, non-verbal communication, interaction, and confidence. Musical instruments are used to increase sharing skills, following directions, and emotional expression. There are no prerequisites . Children of all abilities are welcome....Read more
Sensory-Friendly Days with Mass Audubon: Norfolk - November 11th, Sharon - November 16th. Free. During these events, people can visit Mass Audubon properties when they are closed to the general public or tend to be relatively quiet. All Persons Trails are at many of the sanctuaries that participate in Sensory Friendly Days. These trails feature wide, flat, ADA-accessible paths...Read more
Sensory Friendly Museum Events: Springfield, MA, November 12th. The Amazing World of Dr. Seuss Museum and the Springfield Science Museum, will host Sensory Friendly Saturdays, the second Saturday of each month, 9 am to 11 am. These events provide less noise, less bright light, and cool-down spaces for those who have sensory sensitivity. The museums will open early, with some exhibits...Read more
Adaptive Skating for All Ages Across Massachusetts: Brockton, East Boston, Holyoke & Worcester, Winter 2022 & 2023. Free admission and equipment use. Ice sleds, skate walkers, helmets, ice grippers are also available. Activities may include obstacle courses, a block tower, races, colorful balls and pucks to shoot around, and gently..
Read more
Transition & Adult Events
Meeting the Needs of Older Caregivers: Lexington, MA, November 15th. The Arc of Massachusetts Series for Aging Caregivers of Individuals with Developmental & Intellectual Disabilities will focus on topics of interest to families and caregivers. November 15th topic: DDS Presentation on Meeting the Needs of Older Caregivers ...Read more
Basic Rights in Special Education - Transition Planning Webinar, November 15th, with the Reading, MA, SEPAC.

All families welcome. This

an overview of the transition planning process for youth with disabilities in special education ages 14 – 22 on IEPs transitioning out of school.

Workshop Topics:

Legal Basis for Transition Planning,

Student Vision, Self Determination and Self-Advocacy.

Timelines...

Read more
Disability Transition Roadmap to Adulthood Workshop Plymouth, November 9th, with Pilgrim Academy. Planning is needed as individuals with disabilities navigate the shift from entitlement of education services to meaningful adult supports. Hear the hosts outline critical timelines and share important links to agencies and applications...Read more
AANE Autism/Aspergers Connections Virtual 2022 Conference: November 5th, with the AANE of Watertown, MA. The Daniel W. Rosenn Connections Conference is for adults on the Autism Spectrum, parents, and professionals. This year's theme is Autistic Professionals Transforming Medical and Behavioral, Healthcare and Employment. Presentations will highlight integrating lived experience...Read more
Support Group for People of Color with an Asperger / Autism profile: Online, November 7th, with the Asperger / Autism Network of Watertown. Free. Open Support Group for people of color (18+) with an Asperger/Autism profile. These spaces are peer led and provide an opportunity for participants to explore how their multiple identities show up and address their specific needs, by sharing experiences and offering support to one another...Read more
"Resources for Housing" Workshop Series: Webinars, with Autism Housing Pathways in Bedford, MA. You must register for the whole series.
Part 1 - Resources for housing,
Part 2 & 3 - Roadmap to housing /
Applying for benefits and services, building skills, and moving in;
Part 4 - Paying for...
Read more
Navigating Services & Supports Transition Workshop Webinars, November 16th & December 21st, with the Arc of Massachusetts. Kerry Mahoney, Director of Outreach & Education, and Kathleen Amaral, Advocacy Alliance Coordinator for the Arc of Massachusetts, will provide information and resources for specific areas of need, who to call, where to go, and best practices...Read more
Self-Directed Disability Services with the DDS: Webinar, November 16th, with the Massachusetts Department of Developmental Services. Join interactive discussions about expanding choices and control through Self Directed Supports. Design individualized services to meet your loved one's and family's needs through the Participant Directed Program or Agency with Choice...
Read more
There's just not enough room! Find lots more events and recreation on our category tabs on our website. Below are our pages dedicated to specific disability challenges and needs.