Massachusetts' Sensory Friendly & Inclusive Halloween events are featured in this week's Recreation section. For upcoming local workshops, topics cover adaptive sports, a voters forum, and open enrollment for insurance.
October Events Include:
• Accessible & Adaptive Sports Across Massachusetts
• Disability Voters Forum with Candidates for Governor
• Sensory-Friendly Vaccine Event: Worcester
• Department of Developmental Services 101
• Open Enrollment for Insurance: Things to Consider
Transition-to-Adult Events Include:
• Adult Autism Resource Fair for Families in NE Mass

• College/Career Fairs for students with IEP's & 504 Plans
• Self-Directed Disability Services with the Mass DDS
• Planning for 2 Generations Workshop
Remember, its not getting cold, it's getting "crisp". Have a fun and safe Halloween! Sharon Marie
Sensory-Friendly Vaccine Event: Worcester: October 23rd, Sensory-Friendly Vaccine Event, Ecotarium, Worcester The Mass Developmental Disabilities Network and their partners VaxAbilities even is free for participants and their family, caregiver, guardian, or parent(s). Those age 5+ will also get a $25 gift card. Walk-ins welcome. ID and Health Insurance not required. First doses, second doses, and boosters available for all approved ages. All vaccine brands...Read more
Department of Developmental Services 101: What You Need To Know: Webinar, October 26th, in English, Spanish and Portuguese, with the Massachusetts' Department of Developmental Services Metro Region. DDS 101 is a presentation on who they are, who may be eligible, how to apply and what is available. Topics discussed will include:

Eligibility,

Transition,

Self Direction,

Autism...Read More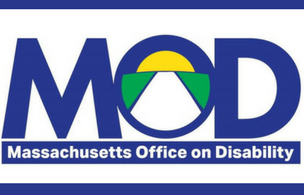 Massachusetts' Office on Disability's Summit 2022: Mass General Brigham in Somerville, October 27th. Free and open to the public. The 2022 theme is Accessibility in a Digital World. The Keynote Speakers will include Lainey Feingold and others who will discuss how they're making digital spaces accessible for people with disabilities..Read more
Virtual Disability Forum with Candidates for Governor of Massachusetts: Virtual Event, October 27th. Hosted by The Arc of Massachusetts and many other disability organizations in Massachusetts. This second forum will be with Candidate Maura Healey (D). These forums offer a unique opportunity to hear candidates speak and answer questions about issues important to the disability community in Mass...Read more
The Sibling Experience Across the Lifespan: Webinar, October 25th, with Massachusetts Sibling Support Network. An overview of the sibling experience, sibling movement, and research trends, as well as strategies and tips to support siblings of people with disabilities, with a specific focus on having important, yet sometimes challenging, conversations. Sibling panelists will be available...Read more
Open Enrollment for Insurance – Things to Consider Webinar, October 27th, with the Insurance Resource Center for Autism and Behavioral Health, UMASS Chan Medical School. Free to attend. Registration required. Spanish translation available. All presentations will be recorded and posted on the the Insurance Resource Center for..Read more
Inclusive Recreation for All Ages
Sensory Friendly & General Halloween/Fall Events
* Acton: Sensory "Spooktacular" for Young Children, 10/22
* Burlington: Sensory Trick or Treating, 10/27
* Danvers: Inclusive Trunk or Treat: 10/27
* Georgetown: Trick or Trunk Inclusive Event, 10/22
* Hingham: Not-So-Spooky Haunted House, 10 -21,22
* Holliston: Trunk or Treat with the Holliston SEPAC, 10/22
* Holyoke: Trunk or Treat, Pumpkin Patch Sleigh Ride, 10/29
* Millis: Adaptive Halloween Craft for ages 13-22: 10/27
* Northampton: Inclusive Halloween Dance, 10/ 28
* Pembroke: Autism Eats Halloween Dinner Party, 10/24
* Quincy : Sensory Friendly Trunk Or Treat: 10/30
* Providence: Sensory-Friendly Jack-O-Lantern Spectacular 10/25 & 26
* Waltham - Halloween Dance for ages 13-22, 10/21
* Westwood: Halloween for Families with Autism, 10/23
* Sturbridge: Sensory-Friendly Halloween, 10/22 & 31
* Lots more listed chronologically on our Recreation Page

Adaptive Skating for All Ages Across Massachusetts: Brockton, East Boston, Holyoke & Worcester, Winter 2022 & 2023. Free admission and equipment use. Ice sleds, skate walkers, helmets, ice grippers are also available. Activities may include obstacle courses, a block tower, races, colorful balls and pucks to shoot around, and gently competitive hockey matches. Registration...
Read more
Unlimited Abilities Recreation: With the Burlington, MA, Recreation Department, November 1st - December 6th. For teens 13+ to young adult with a disability. Join them on Tuesday evenings for an adaptive fitness class. Sessions may include adaptive exercise, dance, stretching, games and more. No prior fitness experience is necessary...Read more
Virtual Therapeutic Music: Springfield, through December, with Kehillah of JCC Springfield. A board-certified music therapist will engage children through music to increase social skills such as speech, non-verbal communication, interaction, and confidence. Musical instruments are used to increase sharing skills, following directions, and emotional expression. There are no prerequisites . Children of all abilities are welcome....Read more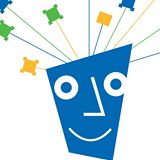 "All Access" Evening at The Museum for Kids with Disabilities: Acton, October 22nd, 5:00 - 8:00 pm.
Free but a reservation only event. A special afternoon event for all their previous Especially for Me families and any family with a developmental disability. Play and explore in the Museum's ADA-compliant and universally designed exhibits during this time dedicated to families with similar experiences...
Read more
Sensory-Friendly Days with Mass Audubon: Milton, October 26th. Free. During these events, people can visit Mass Audubon properties during times when they are closed to the general public or tend to be relatively quiet. All Persons Trails are at many of the sanctuaries that participate in Sensory Friendly Days. These trails feature wide, flat, ADA-accessible paths connecting...Read more
Wings for Autism®
Logan Airport, Boston, November 5th, with the Charles River Center of Needham, MA.
Free. A program specifically designed to support families of children with autism, creating a travel test run to help ease the stress of airline travel. By getting comfortable with the airport and flight experience without actually leaving the airport, parents and their children with special needs can gain...
Read more
Adaptive Track in Brighton: Through November 1st, with Fast Feet and the Franciscan Children's Adaptive Track program. Ffree and open to participants of all abilities ages 6-21. During weekly sessions, athletes will build their endurance, speed and movement patterns...Read more
CP Soccer for Kids with Cerebral Palsy, Stroke or Traumatic Brain Injury: Through November. Free. CP Soccer is building a national league for kids with cerebral palsy who are ambulatory and active. Come to any clinic date you choose. Meet and play soccer with other kids with CP. This special training program is paving the way for some kids to play at the Paralympic level. To qualify, players... Read more
Transition & Adult Events
Adult Autism Resource Fair for Families in Northeast Mass: Wakefield, MA, October 20th, with the Northeast Arc. Meet local special-needs resources to families and youth transitioning to adult services for Autism in Northeastern, Massachusetts that offer

Financial Assistance,

Mental Health,

Transition,

Health & Fitness,

Employment,

Continuing Education,

Recreation, Advocacy...

Read more


Preparing High School Students with Disabilities for College On-line sessions, October 24th - November 2nd, with Westfield State University's Banacos Academic Center. For students with any and all disabilities, and for those with the possibility of needing support services.

Students with disabilities going to college should understand that they will be expected to perform, and will be assessed, in the same manner as their peers.

Disability staff from...Read more
Planning for 2 Generations Workshop: Webinar, October 24th, with Seven Hills of Central Massachusetts. Hear about a timeline approach that reaches beyond the limited boundaries of Wills and Trusts to provide you with a road map to address your own family's needs. The timeline highlights the various planning pressure points where parents should be aware of change...Read more
Self-Directed Disability Services with the DDS: Webinars, October 26th, November 1st & 16th, with the Massachusetts Department of Developmental Services. Join interactive discussions about expanding choices and control through Self Directed Supports. Design individualized services to meet your loved one's and family's needs through the Participant Directed Program or Agency with Choice...
Read more
College Transition Workshop for Deaf & Hard of Hearing High School Students: Webinar, November 3rd. The Boston Children's Hospital Family Education and Advocacy Team is hosting their annual college transition workshop for D/HH high school juniors and seniors. Learn about: Accommodations in the classrooms, Considerations during planning and application process, Current Assistive Listening Devices, and more. Participate in a Q&A with panel guests: college students and their parents. American Sign Language & spoken Spanish interpretation and captioning...Read More
There's just not enough room! Find lots more events and recreation on our category tabs on our website. Below are our pages dedicated to specific disability challenges and needs.