The September & October Disability Events coming up in Massachusetts Include:
• Wrightslaw Special Education Law & Advocacy Boot Camp
• Special-Needs & Community Resource Fair: Dartmouth
• Training for Massachusetts' SEPACs, ELPACs & more
• Sensory Day at the Topsfield Fair
• Family Leadership Training for Special-Needs Caregivers: Northeastern Mass
• Is My Child a Picky Eater or a Problem Feeder?
Transition-to-Adult Events Include:
• 3 Transition-to-Adult Disability Resource Fairs

• Arc of Massachusetts Disability Transition Conference
• Self-Directed Disability Services with the Mass DDS
• Disability Transition Training for Families
* Welcome to Fall and the wonderful inclusive events that we have to choose from this season! Sharon Marie
Wrightslaw Special Education Law & Advocacy Boot Camp Worcester, September 29th. Sponsored by the HMEA Autism Resource Central of Worcester. The program is not disability specific. This event focuses on four areas: 1. Special education law, rights and responsibilities. 2. Tests and measurements to measure progress & regression...Read more
MassHealth Premium Assistance Insurance Help: Webinar, September 22nd, with the Insurance Resource Center for Autism and Behavioral Health, UMASS Chan Medical School – Eunice Kennedy Shriver Center. MassHealth Premium Assistance. Free to attend. Registration required. * Spanish translation available...Read more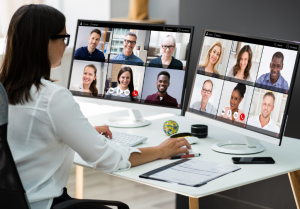 Training for Massachusetts' Special-Education Parent Advisory Councils & More: Webinar, September 23rd. The Mass Department of Elementary & Secondary Education's Family Engagement project networking and professional development opportunities are for

Family Engagement Specialists,

ELPACs,

SEPAC leaders and

Administrators.

The theme for this year's series will be Building Authentic and Effective Relationships with all Families... Read more
Special-Needs & Community Resource Fair: September 25th, with the Dartmouth Special Education Parent Advisory Council. Caretakers, educators & community partners can obtain information about programs & services available to ALL students & their families within Southeastern MA. Typically support organizations attending include inclusive recreation, disability services, learning...Read more
Arc of Massachusetts Webinar: Disability Voting & Rights September 16th, with Executive Director Leo Sarkissian. Leo will be joined by The Arc's Manager of Outreach and Education Kathleen Amaral to discuss the importance of the disability vote and disability voter rights, as well as The Arc's ongoing voter rights...Read more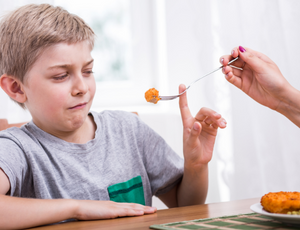 Is My Child a Picky Eater or a Problem Feeder? Webinar, September 27th, with Therapro of Framingham. Free. This webinar is meant to help understand the difference between picky eaters and problem feeders. Participants will learn the signs of these issues and address concerns surrounding both. * Panelists will also discuss when feeding therapy is warranted...Read more
Universal Design for Learning Mini Course: Registration closes on October 3rd for this webinar series with the Mass Down Syndrome Congress. Open to parents, educators and administrators interested understanding how UDL can improve the education of ALL students.

Session 1: Learner Variability.

Session 2: Engagement in the Classroom.

Session 3: Representation of Diverse Learners...

Read more
Inclusive Recreation for All Ages
Sensory-Friendly "Touch-a-Tractor" in Worcester: Worcester, October 1st. Open to the public. Children of all abilities will have the opportunity to climb aboard and enjoy this sensory-friendly "Touch a Tractor" event. Explore with the kids a t

ractor, a t

ow truck and a r

amp truck, a

John Deere Tractor, s

ensory activities, a c

alm down space...

Read more
Sensory Day at the Topsfield Fair: October 3rd. An opportunity for a more sensory sensitive experience for families who have members with autism or sensory processing disorders. Vendors will have no flashing lights, music or announcements. Kiddie Land will have no flashing lights, music or announcements. Sound on stages and entertainment will be lowered. Announcements...Read more
CP Soccer for Kids with Cerebral Palsy, Stroke or Traumatic Brain Injury: September - November. Free. CP Soccer is building a national league for kids with cerebral palsy who are ambulatory and active. Come to any clinic date you choose. Meet and play soccer with other kids with CP. This special training program is paving the way for some kids to play at the Paralympic level. To qualify, players... Read more
Sensory-Friendly Fall Festival in Hingham: October 1st. This event offers a dedicated hour with a reduced number of guests and a quieter sensory-sensitive environment. Visit with farm animals, climb aboard a tractor, and make a fall craft. Play some fun festival games, get a farm tattoo, and enjoy live music at a low volume. During the Sensory-Friendly Fall Festival Hour, the festival is closed to...Read more
Sensory-Friendly Museum Events in Western Mass Springfield, October 8th. The Amazing World of Dr. Seuss Museum and the Springfield Science Museum host Sensory Friendly Saturdays, the second Saturday of each month, 9 am to 11 am. Sensory Friendly Saturdays provide less noise, less bright light, and cool-down spaces for those who have sensory sensitivity. The museums will open early...Read more
SensiPlay Sensory Groups in Western Mass: With the JCC Springfield, partnership with Bay Path University. Facilitated by a Registered Occupational Therapist and Occupational Therapy graduate students. Sessions focus on socialization through activities such as multi-therapeutic swings, a ball pit, fine motor tools, gross motor...Read more
Inclusive & Adaptive Team Sports:


•

Dedham, Flag Football, Starting 9/22


•

Dorchester, Challenger Soccer - Starting 9/18


•

Kingston, Basketball - Starting 9/18


•

Quincy: Youth Wheelchair Basketball - Starting 10/2


•

Natick, TOPSoccer - Starting 9/24


•

Winchester, TOPSoccer - Starting 9/25...Read more
Adaptive Track in Brighton: Through November 1st, with Fast Feet and the Franciscan Children's Adaptive Track program. Ffree and open to participants of all abilities ages 6-21. During weekly sessions, athletes will build their endurance, speed and movement patterns...Read more
Transition & Adult Events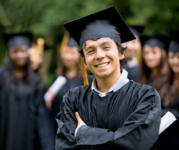 Disability Transition Training for Families with Special Needs: Webinar, September 27th, with the Arc of Greater-Haverhill/Newburyport. Free and open to the public. This workshop will address the transition planning and services required for youth with disabilities ages 14-22. * Hear about the transition special education services needed to prepare youth for employment, independent living...Read more
Arc of Massachusetts Disability Transition Conference, in Bridgewater, Concord & Sturbridge, September 24th - October 9th. The Arc of Massachusetts Part Two of the 2021-2022 Transition Conference will consist of a series of regional in-person forums. These forums will cover the Framework of Charting the LifeCourse's 3 Buckets of Need that provide:

Discovery and Navigation: having the information and tools you need to navigate life,

Connecting...

Read more
Self-Directed Disability Services with the DDS: Webinars, September 28th, with the Massachusetts Department of Developmental Services. Join interactive discussions about expanding choices and control through Self Directed Supports. Design individualized services to meet your loved one's and family's needs through the Participant Directed Program or Agency with Choice...
Read more
Fellowship Program for Young Adults with Disabilities: With Mass Advocates for Children. Application deadline is September 30, 2022. Young adults 18-26 with an intellectual disability or/and autism may to apply. This fellowship is a one-year, part-time opportunity that provides advocacy training under the direction of...Read more
Transition-to-Adult Disability Resource Fair: Hanover, October 5th. Hosted by PLAN of MA & RI, the Northeast Arc, Special Olympics Massachusetts, and Best Buddies Massachusetts & Rhode Island. Join the hosts for an in person Resource Fair at Cardinal Cushing Centers Cafe. Learn about programs that can support you and your family...Read more
There's just not enough room! Find lots more events and recreation on our category tabs on our website. Below are our pages dedicated to specific disability challenges and needs.