Back to school & work disability events in Massachusetts include learning about MassHealth for those with private insurance, Leadership Training programs, a Sensory-Sensitive weekend in New Hampshire and the Part 2 of the Arc of Massachusetts transition conference.
September Events Include:
• MassHealth for People Who have Private Insurance
• Family Leadership Caregiver Training - Northeastern Mass
• Special-Education Parent Leadership Program in Portuguese
Transition-to-Adult Events Include:
• Transition-to-Adult Disability Resource Fair: Danvers

• Arc of Massachusetts Disability Transition Conference
• Self-Directed Disability Services with the Mass DDS
• Navigating Vocational Rehabilitation Disability Services
All of these new events shows us that another inclusive season is off to a great start! Sharon Marie
MassHealth for People Who have Private Insurance: Webinar, September 8th, with the Insurance Resource Center for Autism and Behavioral Health, UMASS Chan Medical School. Free to attend. Registration required. Spanish translation available. All presentations will be recorded and posted on the the Insurance...Read more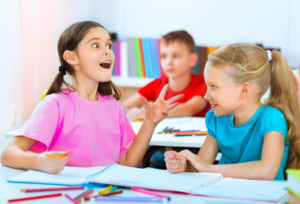 Understanding ADHD in Kids & Teens Webinar September 12th, with McLean Hospital in Belmont. Attention-deficit /hyperactivity disorder, or ADHD, can have an impact on the emotions and behaviors of children, and affect their ability to learn new things. Roberto Olivardia, PhD, will explain how to support the kids and teens who have ADHD, address the stigma associated the diagnoses, and discuss how having ADHD can have its advantages...Read more
Collaborating With Schools: Webinar, September 21st, with the Lurie Center for Autism in Lexington. Effective, proactive and ongoing communication between home and school builds deeper perspective and collaboration that maximizes the special education experience for your child...
Read more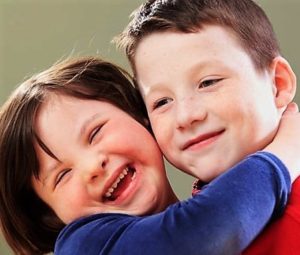 Understanding my Sibling; Webinar, September 15th, with the Northeast Regional Consultation Program in Andover / Lawrence. Child Life Specialists will use child development to highlight concerns and questions a brother or sister may have about their sibling with special needs. They will give examples of concerns and questions at different ages for varied special needs and will include time for questions...Read more
Inclusive Recreation for All Ages
Sensory-Sensitive Weekend in North Conway, NH. September 10th & 11th. Expect park and ride music to be turned down or off completely, other loud park elements turned off, certain geyser features turned off, & more. The entire park will be smoke free, and Story Land will have informational resources available from local...Read more
Inclusive Kids Carnival in Hadley: September 10th, with Whole Children / Pathlight Program. Enjoy inclusive games, face painting, DIY arts and crafts tables, food, music from their own band and chorus, a firetruck, and demos of the classes they offer. They have just moved their office to Northampton and want to meet their new...Read more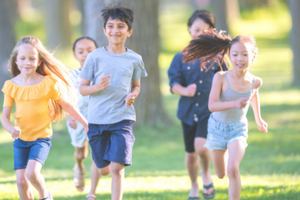 Special Olympics Massachusetts Fall 2022
Xtra Mile Walking & Running Clubs
Carver - though 9/24
Northborough - through 11/4
Worcester - through 11/2
Young Athletes Sports Programs
Ashburnham - through 10/23
Salem - through 10/22
Southborough - through 11/19
Plus Basketball, Flag Football, Soccer and more...Read more
Ellie Bloom Special Olympics: Needham, September 17th, with the Charles River Center. Free. Athletes of all ages and abilities participate in events such as running and wheelchair dashes, basketball throws, ladderball, and relay races. Every event is modified so that all who attempt to participate will be successful. Athletes will receive a medal for their achievement, a free t-shirt, and lunch...Read more
Adaptive BMX Day in Sandwich: September 17th. Join the Sandwich Recreation Department and Spaulding Rehab for adaptive BMX biking. Meet celebrity differently-abled BMX riders such as Adult Autistic and differently abled Chelsea Wolfe, an Elite BMX Athletes Freestyle global athlete, and George Gaylo a rider with Cerebral Palsy...Read more
CP Soccer for Kids with Cerebral Palsy, Stroke or Traumatic Brain Injury: September - November. Free. CP Soccer is building a national league for kids with cerebral palsy who are ambulatory and active. * Come to any clinic date you choose.
* Meet and play soccer with other kids with CP. This special training program is paving the way for some kids to play at the Paralympic level. To qualify, players must... Read more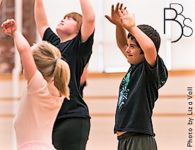 Boston Ballet Adaptive Dance: Boston and Newton, September 2022 - May 2023. This program of Adaptive Dance offers three types of classes: Specialized classes for individuals with Down syndrome ages 2–adult, specialized classes for individuals with Autism Spectrum Disorders ages 5–adult, and inclusive classes for individuals of all abilities and needs ages 5–adult. COVID-19 Protocols...Read more
SensiPlay Sensory Groups in Western Mass: With the JCC Springfield, partnership with Bay Path University. Facilitated by a Registered Occupational Therapist and Occupational Therapy graduate students. Sessions focus on socialization through activities such as multi-therapeutic swings, a ball pit, fine motor tools, gross motor equipment...Read more
Inclusive & Adaptive Team Sports:


•

Dedham, Flag Football, Starting 9/22


•

Dorchester, Challenger Soccer - Starting 9/18


•

Kingston, Basketball - Starting 9/18


•

Lowell, Unified Soccer 18+ only - Starting 9/13


•

Malden, TOPSoccer - Starting 9/10


•

Natick, TOPSoccer - Starting 9/24


•

Wellesley, TOPSoccer - Starting 9/11


•

Winchester, TOPSoccer - Starting 9/25...Read more
Transition & Adult Events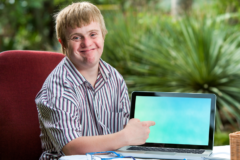 Transition-to-Adult Disability Resource Fair: Danvers, September 20th. Hosted by PLAN of MA & RI, the Northeast Arc, Special Olympics Massachusetts, and Best Buddies Massachusetts & Rhode Island. An an in person Resource Fair and an opportunity to learn about programs that can support you and your family...Read more
Self-Directed Disability Services with the DDS Webinars, September 14th & 28th, with the Massachusetts Department of Developmental Services. Join interactive discussions about expanding choices and control through Self Directed Supports. Design individualized services to meet your loved one's and family's needs through the Participant Directed Program or Agency with Choice...
Read more
Fellowship Program for Young Adults with Disabilities: With Mass Advocates for Children. Application deadline is September 30, 2022. Young adults 18-26 with an intellectual disability or/and autism may to apply. This fellowship is a one-year, part-time opportunity that provides advocacy training under the direction of...Read more
Arc of Massachusetts Disability Transition Conference, in Bridgewater, Concord & Sturbridge, September 24th - October 9th. The Arc of Massachusetts Part Two of the 2021-2022 Transition Conference will consist of a series of regional in-person forums. These forums will cover the Framework of Charting the LifeCourse's 3 Buckets of Need that provide:

Discovery and Navigation: having the information and tools you need to navigate life,

Connecting...

Read more
There's just not enough room! Find lots more events and recreation on our category tabs on our website. Below are our pages dedicated to specific disability challenges and needs.