Summer and back-to-school/work events in Massachusetts' include adaptive cycling, sailing and kayaking, plus webinars on student mental health/anxiety and obtaining Mass Health. Transition-to-Adult events feature the Arc of Massachusetts transition conference and learning about self-directed disability services.
August & September Events Include:
• Learn About Mass Health: In English & Spanish
• "SEPAC & Sip" for Western Mass SEPAC Leaders
• Addressing Back to School Anxiety
• Deaf & Hard of Hearing Night at Fenway Park
Transition-to-Adult Events Include:
• Arc of Massachusetts Disability Transition Conference
• Self-Directed Disability Services with the Mass DDS
• Navigating Vocational Rehabilitation Disability Services
Savor these last weeks of summer and enjoy every bit of lazy days while planning for the fall. Sharon Marie
Ask Me Anything About Student Mental Health: Webinar August 18th, with McLean Hospital in Belmont. Hear Dr. Melinda Macht-Greenberg, PhD, answer audience questions about children, adolescents, young adults and their mental health. Dr. Macht-Greenberg specializes in therapy for those with anxiety, depression, ADHD, Autism...Read more
Addressing Back to School Anxiety: Webinar, August 18th, with SPARK Kindness of Natick. Addressing Back to School Anxiety: How to Plan for a Resilient Year Ahead. Hear Phyliss Fagell, school counselor and author of "Middle School Matters", describe specific strategies parents and caregivers can employ during the back to school transition to help children manage stress, promote connection and develop enduring resilience...Read more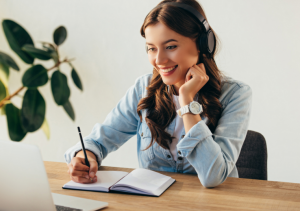 Learn About Mass Health: In English & Spanish Webinar, August 30, with the Boston Children's Hospital Deaf / Hard of Hearing Program. Do you have questions about MassHealth eligibility and coverage? How can the My Ombudsman program help MassHealth members? Info will also be available in American Sign Language, Zoom Captions, Spanish interpreters...Read more
"SEPAC & Sip" for Western Mass SEPAC Leaders: Northhampton, August 30th. Free. This is an informal event that offers an opportunity to network with other SEPAC chairs, discuss common challenges and brainstorm for the school year ahead. * Organized and coordinated by the Hatfield, MA, SEPAC.* There will be light...Read more
Accessible Spray Pools, Beaches & Beach Wheelchairs: Our Accessible Pools / Beach pages are listed on the left of the page as four groups :
* Cape Cod - Accessible Beaches List
* Massachusetts Accessible Pools & Spray Decks
* Accessible Beaches/Beach Wheelchairs in Massachusetts
* Floating Beach Chairs...Read More
Inclusive Recreation for All Ages
Deaf & Hard of Hearing Night at Fenway Park: Boston, September 4th. The Red Sox are hosting a Deaf, DeafBlind, Hard of Hearing and Late-Deafened awareness day. The Red Sox will host the Texas Rangers at this game. $5 of each ticket will go to going towards DEAF, Inc. and their Our Deaf Survivors Center, Inc., ...Read more
Sensory-Friendly Open Barnyard: Hingham, August 20th. A dedicated hour for families with disabilities, providing a reduced number of guests and quieter sensory friendly environment. Meet ponies, llama, a potbellied pig, goats, sheep and more. During this program, the barnyard is closed to the general public and headcount is limited. Pre-registration is required. Children 2 and under ...Read more
Adaptive Rock Climbing in Western Massachusetts West Springfield, through September 26th, with CHD Disability Resources. For Paraclimbers and climbers with physical disabilities. Participants must be age 13 or older.. All skill levels and physical disabilities are welcome. Volunteers provide pointers and encouragement along ...Read more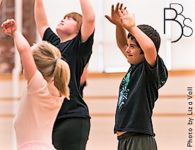 Boston Ballet Adaptive Dance: Boston and Newton, September 2022 - May 2023. This program of Adaptive Dance offers three types of classes: Specialized classes for individuals with Down syndrome ages 2–adult, specialized classes for individuals with Autism Spectrum Disorders ages 5–adult, and inclusive classes for individuals of all abilities and needs ages 5–adult. COVID-19 Protocols...Read more
Flag Football for Students with Special Needs: Bridgewater, MA. Registration Closes August 26th for Fall 2022. For students with disabilities in K- 6th grades. The Bridgewater Area NFL Flag Football program will focus on giving your athlete instructional services to learn the fundamentals of flag football, exercise...Read more
Sensory-Friendly Swim in Attleboro: August 27th, with the Attleboro Norton YMCA. An inclusive swim time dedicated to individuals and families with sensory needs. The program aims to provide for everyone to socialize and use the pool facilities with limited noise, distractions, and attendance. * An adult (18 or older) in swim attire must remain in the pool within arms reach of any children under the age of 7...Read more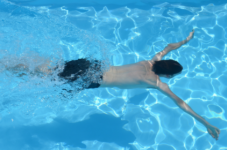 Open Swim for Families with Special-Needs: With the Bureau for Exceptional Children and Adults at JERICHO in Western Massachusetts, through September 14th. Free. Family pool time for people with disabilities and their families. Includes a picnic tables, a playground, wheel chair swing and Mommy and Me swing. Participants are required to...Read more
Adaptive Kayaking: East Sandwich & North Shore Through September 7th, in Brewster, Charlestown, South Hamilton, with Spaulding Rehabilitation. For all abilities and ages - there are some limitations. For paddling solo or in tandem, they have a fleet of kayaks that offer extra seating support, one-handed paddling or the use of foot-pedals...Read more
TOPSoccer: Malden: Starts on September 10th. Malden Youth Soccer's TOPSoccer program is open to children ages 4-20 with any disabilities (physical, intellectual, etc.) Children learn how to play soccer at their own pace. US Youth Soccer TOPSoccer (The Outreach Program for Soccer) is a community-based training and team placement program for young athletes with disabilities, organized by....Read more
Adaptive Kayaking in Massachusetts' Parks:

Concord,

Goshen, Natick,

Worcester

, through August 30th. The State of Massachusetts DCR Universal Access program offers adaptive and accessible kayaking in state parks. This includes small groups outings to allow enjoying the...
Read more
Adaptive Cycling in Eastern Massachusetts Charlestown, Peabody and Brewster, through- October 19th, with Spaulding Rehabilitation Network. All abilities welcome. Cycle options include adult and child size 3-wheeled recumbent hand and leg-cycles, tandem cycles...Read more
Transition & Adult Events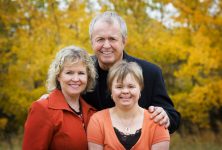 Disability Support Group for Older Caregivers 60+: Danvers, August 18th, with the Northeast Arc. Caring for an adult child with special needs can be challenging and at times overwhelming. The Northeast Arc of Danvers would like to help by providing connections, information and supports. Meet with other caregivers, share information and ideas. Transportation will be provided for those who...Read more
Self-Directed Disability Services with the DDS Webinars, August 31st, September 14th & 28th, with the Massachusetts Department of Developmental Services. Join interactive discussions about expanding choices and control through Self Directed Supports. Design individualized services to meet your loved one's and family's needs through the Participant Directed Program or Agency with Choice...
Read more
Senior Inclusive Sports for Ages 45+: Wakefield, through September 8th, hosted by Communitas. Free. For adults with disabilities ages 45 and older. Are you over the age of 45 and looking to get more active? Train to compete in the Senior Sports Classic, which includes corn hole, bocce and race walking. The team practices each week on...Read more
Arc of Massachusetts Disability Transition Conference, in Bridgewater, Concord & Sturbridge, September 24th - October 9th. The Arc of Massachusetts Part Two of the 2021-2022 Transition Conference will consist of a series of regional in-person forums. These forums will cover the Framework of Charting the LifeCourse's 3 Buckets of Need that provide:

Discovery and Navigation: having the information and tools you need to navigate life,

Connecting...

Read more
There's just not enough room! Find lots more events and recreation on our category tabs on our website. Below are our pages dedicated to specific disability challenges and needs.