Let's talk about cooling off with inclusive Massachusetts' disability events this month. Find adaptive swimming, surfing, sailing, kayaking and more, or join an upcoming workshop or webinar. Transition-to-Adult events will focus on Paratransit Services, a support group for caregivers 60+, and learning about self-directed disability services.
August Events Include:
• Disability Forums with Candidates for Massachusetts Attorney General & Governor
• Behavioral Health Town Hall with Mass Health
• Addressing Back to School Anxiety
Transition-to-Adult Events Include:
• Autism - Sexuality, Sex Education & ASD" Workshop
• Self-Directed Disability Services with the Mass DDS
• Disability Support Group for Older Caregivers 60+
We are trying not to wilt in the heat. Sharon Marie
Accessible Spray Pools, Beaches & Beach Wheelchairs: Our Accessible Pools / Beach pages are listed on the left of the page as four groups :
* Cape Cod - Accessible Beaches List
* Massachusetts Accessible Pools & Spray Decks
* Accessible Beaches/Beach Wheelchairs in Massachusetts
* Floating Beach Chairs...Read More
Behavioral Health Town Hall with Mass Health: Virtual Event, August 9th. PPal Massachusetts' Statewide Meetings are meant only for parents / caregivers / family members / family partners of children with behavioral health needs. At this event, learn what is new in behavioral health, including:

Community Based Health Centers,

Support for Autism/IDD Children,

Update on access after hours, including...

Read more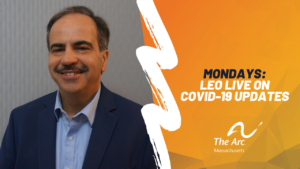 Arc of Massachusetts Webinar: Promises Kept & Unkept: August 8th - with Massachusetts Executive Director Leo Sarkissian. Leo will be joined by Representative Sean Garballey to discuss the recent policies which were enacted through the FY23 budget. Rep. Garballey will also discuss the importance of civic engagement ...Read more
Addressing Back to School Anxiety: Webinar, August 18th, with SPARK Kindness of Natick. Addressing Back to School Anxiety: How to Plan for a Resilient Year Ahead. Hear Phyliss Fagell, school counselor and author of "Middle School Matters", describe specific strategies parents and caregivers can employ during the back to school transition to help children manage stress, promote connection and develop enduring resilience...Read more
"SEPAC & Sip" for Western Mass SEPAC Leaders: Northhampton, August 30th. Free. This is an informal event that offers an opportunity to network with other SEPAC chairs, discuss common challenges and brainstorm for the school year ahead. * Organized and coordinated by the Hatfield, MA, SEPAC.* There will be light...Read more
Inclusive Recreation for All Ages
Sensory-Friendly Garden Party: Norton, August 6th, with the Attleboro Norton YMCA Norton Outdoor Center. During this hour long program, participants will explore the garden and learn about the various plants being grown, hear a story, and do a craft. The program is designed to provide a quieter, sensory-friendly environment with a reduced... Read more
Introduction to Adaptive Cycling Boston, August 6th. For summer 2022,the Boys & Girls club of Dorchester is offering Introduction to Cycling Clinics with the Northeast Passage. They will have adaptive bikes for participants to try, or the option of bringing their own bikes to ride around with friends. No experience is necessary.... Read more
Sensory-Friendly Museum Events in Western Mass Springfield, August 13th. The Amazing World of Dr. Seuss Museum and the Springfield Science Museums' Sensory Friendly Saturdays provide less noise, less bright light, and cool-down spaces for those who have sensory sensitivity. The museums will open early, with some exhibits modified to provide an opportunity for people with...Read more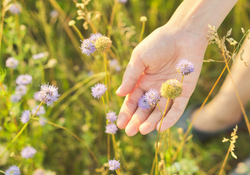 Sensory-Friendly Evenings at the Botanic Gardens: Boylston, August 10th. In partnership with HMEA's Autism Resource Central of Worcester, offering a low-sensory, less crowded environment for a night of fun, exploration, and relaxation. Explore the gardens after hours and enjoy designated quiet spaces, art projects and hands-on activities for all ages. Tickets must be reserved...Read more
Surfing with Smiles: Hampton, NH, August 11th. Free. An event for people of all ages and abilities with special needs to learn how to surf. Surfing with Smiles' aim is to help build confidence and sense of reward, enjoying the beach, playing in the water, or staying dry on land and playing beach games. Their mission is to enhance the lives of...Read more
Easterseals MA Adaptive Swim: Worcester. Free. For ages 5 -12, and 13+ with disabilities and their families. This

adaptive recreational swim program (these are not swim lessons) will be led by aquatics instructors and a lifeguard. G

roups participate in safety activities and water games that maximize independence in water...Read more
Open Swim for Families with Special-Needs: With the Bureau for Exceptional Children and Adults at JERICHO in Western Massachusetts, through September 14th. Free. Family pool time for people with disabilities and their families. Includes a picnic tables, a playground, wheel chair swing and Mommy and Me swing. Participants are required to...Read more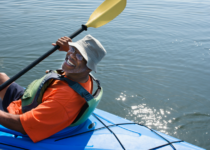 Adaptive Kayaking: East Sandwich & North Shore Through September 7th, in Brewster, Charlestown, South Hamilton, with Spaulding Rehabilitation. For all abilities and ages - there are some limitations. For paddling solo or in tandem, they have a fleet of kayaks that offer extra seating support, one-handed paddling or the use of foot-pedals...Read more
Adaptive Kayaking in Massachusetts' Parks:

Concord,

Goshen, Natick,

Worcester

, through August 30th. The State of Massachusetts DCR Universal Access program offers adaptive and accessible kayaking in state parks. This includes small groups outings to allow enjoying the...
Read more
Adaptive Cycling in Eastern Massachusetts Charlestown, Peabody and Brewster, through- October 19th, with Spaulding Rehabilitation Network. All abilities welcome. Cycle options include adult and child size 3-wheeled recumbent hand and leg-cycles, tandem cycles...Read more
Transition & Adult Events
WRTA Paratransit Services Workshop: Webinar, August 17th, with THRIVE of Marlborough. Learn more about the complementary paratransit service in the Worcester area for individuals with a disability that prevents them from using the accessible fixed bus routes. Riders must apply for ADA service and be determined eligible under ADA...Read more
Disability Support Group for Older Caregivers 60+: Danvers, August 18th, with the Northeast Arc. Caring for an adult child with special needs can be challenging and at times overwhelming. The Northeast Arc of Danvers would like to help by providing connections, information and supports. Meet with other caregivers, share information and ideas. Transportation will be provided for those who...Read more
Self-Directed Disability Services with the DDS Webinars, August 31st, September 14th & 28th, with the Massachusetts Department of Developmental Services. Join interactive discussions about expanding choices and control through Self Directed Supports. Design individualized services to meet your loved one's and family's needs through the Participant Directed Program or Agency with Choice...
Read more
Senior Inclusive Sports for Ages 45+: Wakefield, through 27th - September 8th, hosted by Communitas. Free. For adults with disabilities ages 45 and older. Are you over the age of 45 and looking to get more active? Train to compete in the Senior Sports Classic, which includes corn hole, bocce and race walking. The team practices each week on...Read more
There's just not enough room! Find lots more events and recreation on our category tabs on our website. Below are our pages dedicated to specific disability challenges and needs.