Inclusive summer recreation in Massachusetts continues this month with accessible swimming, sailing, cycling & kayaking for all ages. Transition-to-Adult events feature the "REV UP MA" disability voting conference and Self-Directed Disability Services workshops with the DDS.
More Summer Events Include:
• Addressing Black Youth Mental Health (Waltham Families)
• COVID-19 Family Mental-Health Briefing
• Parent Consultant Training Institute for Mass Families
• Understanding & Managing Meltdowns 103
Transition-to-Adult Events Include:
• "REV UP MA" Disability Voting Info Conference
• Self-Directed Disability Services with the Massachusetts Department of Developmental Services
• What Does Independence Mean to Me?
These hot summer days mean it's time to keep cool and find closest accessible recreation near you! Sharon Marie
Accessible Spray Pools, Beaches & Beach Wheelchairs: Our Accessible Pools / Beach pages are listed on the left of the page as four groups :
* Cape Cod - Accessible Beaches List
* Massachusetts Accessible Pools & Spray Decks
* Accessible Beaches/Beach Wheelchairs in Massachusetts
* Floating Beach Chairs...Read More
Addressing Black Youth Mental Health: Webinar, July 27th. The Waltham Coalition for Advancing Black Youth Mental Health and Families for Depression Awareness are hosting this event for Minority Mental Health Awareness Month. Are you the parent or guardian of a Black teen living in Waltham, MA? Do you want to know how to better support their mental health...Read more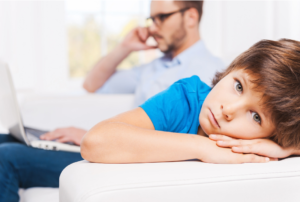 The Inside Track, A Family Mental Health Briefing: Webinar, July 26th, with the PPal of Massachusetts. Our children's mental health system had gaps and flaws before the pandemic. COVID-19 only made things worse. However, there are growing efforts to make improvements in schools, insurance, crisis care and family support. Get updated on new resources, news, legislative changes and advocacy efforts that affect youth and families...
Read more
Understanding and Managing Meltdowns 103: Webinar, August 3rd, with the MGH Aspire Program Lexington, MA. Free. For parents / caregivers of elementary school-aged children with an Autism Spectrum Disorder or a similar social profile who have already completed the Understanding and Managing Meltdowns 101 & 102 workshops, or who have had intermediate level education and exposure.....
Read more
Inclusive Recreation for All Ages
Adapted Bike Evaluations: Natick, July 30th. Sign up for an adapted bike evaluation for free, with SMILE Mass. They have teamed up with physical therapists from Boston Children's Hospital, who will be there to measure and fit children and adults for an adapted bike. Once fitted, they will be able to ride around to try it out. If they fall in love with...Read more
Western Mass Down Syndrome Congress Summer Family Gathering: Florence, July 23rd. A Family Gathering at a local playground with a mini shelter, playground, and water spray park. Please bring your own food and drinks. The hosts will bring some fun activities for the kids. You must RSVP to Sarah Cullen by email with the total number of...Read more
Introduction to Adaptive Cycling: Boston, July 23rd. For summer 2022,the Boys & Girls club of Dorchester is offering Introduction to Cycling Clinics with the Northeast Passage. They will have adaptive bikes for participants to try, or the option of bringing their own bikes to ride around with friends. No experience is necessary....Read more
Sensory-Friendly Open Barnyard: Hingham, July 23rd. Meet ponies, llama, and potbellied pig. Interact with goats, sheep, chickens. and black and white belted Galloway cattle. On your way down to the barnyard, enjoy the StoryWalk™. * During this program, the barnyard is closed to the general public and headcount is limited. Pre-registration...Read more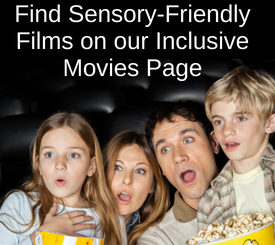 Sensory-Friendly Movies:
AMC: Burlington, Framingham, Methuen, N. Dartmouth, Tyngsboro
"Paws of Fury: The Legend of Hank", 7/23
"Thor: Love and Thunder", 7/27
O'Neil Cinemas: Littleton, MA, Epping, NH
"Paws of Fury: The Legend of Hank", 7/23
"DC League of Super-Pets", 7/30
...Read more
Easterseals MA Adaptive Swim: Worcester July & August. Free. For ages 5 -12, and 13+ with disabilities and their families. This

adaptive recreational swim program (these are not swim lessons) will be led by aquatics instructors and a lifeguard. G

roups participate in safety activities and water games that maximize independence in water...Read more
Open Swim for Special-Needs Families: With the Bureau for Exceptional Children and Adults at JERICHO in Western Massachusetts, through September 14th. Free. Family pool time for people with disabilities and their families. Includes a picnic tables, a playground, wheel chair swing and Mommy and Me swing. Participants are required to...Read more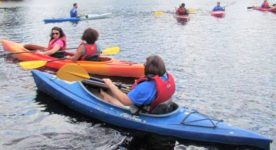 Adaptive Kayaking in Massachusetts' Parks:

Concord,

Goshen, Natick,

Worcester

, through August 30th. The State of Massachusetts DCR Universal Access program offers adaptive and accessible kayaking in state parks. This includes small groups outings to allow enjoying the...
Read more
Adaptive Kayaking: East Sandwich & North Shore Through September 7th, in Brewster, Charlestown, South Hamilton, with Spaulding Rehabilitation. For all abilities and ages - there are some limitations. For paddling solo or in tandem, they have a fleet of kayaks that offer extra seating support, one-handed paddling or the use of foot-pedals...Read more
Adaptive Cycling in Eastern Massachusetts Charlestown, Peabody and Brewster, through- October 19th, with Spaulding Rehabilitation Network. All abilities welcome.
Cycle options include adult and child size 3-wheeled recumbent hand and leg-cycles, tandem cycles...Read more
Transition & Adult Events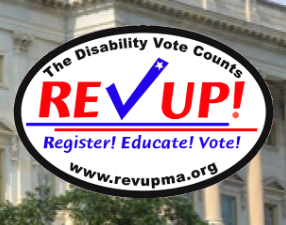 2022 "REV UP MA" Conference: Virtual Event, July 21, with the Disability Law Center, Inc. Free. This conference will highlight barriers to accessible voting in Massachusetts, how to get out the disability vote, and more. Active coalition partners include:

Mass. Developmental Disabilities Council,

Mass. Advocates...

Read more
What Does Independence Mean to Me? Webinar, July 21st, with SPaN Massachusetts. A panel of youth/young adults with disabilities will discuss what independence means to them and what skills helped them towards that goal. Too often we discuss independence without involving young adults in the conversation. Being independent will look different to each of them and it's important..Read more
Autism Housing Pathways Membership Meeting: Webinar, July 27th, with Autism Housing Pathways of Bedford, MA, This is a business meeting, discussing updates on governmental affairs that affect disability housing, family training, other outreach efforts, and a summary...
Read more
Self-Directed Disability Services with the DDS Webinar Series, August 3rd & 31st, with the Mass Department of Developmental Services. Hear how participants and their families can design individualized services to meet their needs through the Participant Directed Program or Agency with Choice.
Self-Direction gives people the...
Read more
There's just not enough room! Find lots more events and recreation on our category tabs on our website. Below are our pages dedicated to specific disability challenges and needs.