Massachusetts' disability events in June will feature Autism & Gender Identify with the AANE of Watertown, and workshops for finding and applying to state-wide disability services. Transition-to-Adult events feature renowned author Temple Grandin at the Western Mass Self Advocacy Conference. More June Events Include:
• An Assistive Technology fair in Danvers
• Navigating Massachusetts Disability Services & Supports
• Autism/Asperger Network Conference: A Conversation about Autism and Gender Identity
Transition-to-Adult Events Include:
• The Western Mass Self Advocacy Conference
• Transition-to-Adult Services with the Mass Department of Developmental Services:
• Puberty Clinic for Young Adults with Disabilities
Our families are wrapping up the school year - now it's time to find some summer activities in the Inclusive Recreation section of today's newsletter! Sharon Marie
Accessible Spray Pools, Beaches & Beach Wheelchairs: Our Accessible Pools, Beaches & Sand/Water Wheelchair pages break out the categories into four groups:
* Cape Cod - Accessible Beaches List
* Massachusetts Accessible Pools & Spray Decks
* Accessible Beaches/Beach Wheelchairs in Massachusetts
* Floating Beach Chairs...Read More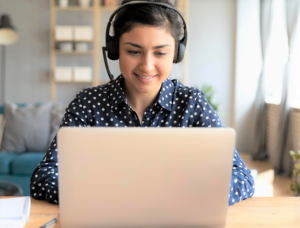 Navigating Disability Services & Supports: Webinar, June 15th, with the Arc of Massachusetts. No matter the age or stage, finding the right supports and services can be confusing and complicated. This virtual group session will provide information and resources for specific areas of need, who to call, where to go, best practices...Read more
Autism/Asperger Network 2022 Virtual Annual Meeting: Online Conference, June 14th, with the Autism/Aspergers Network in Watertown, MA. AANE's Virtual Annual Meeting will feature A Conversation about Autism and Gender Identity with Dr. Meredith Maroney. Learn more about AANE's expanded programming and recent actions taken to support the ASD community during this global pandemic...Read more
Parent Consultant Training Institute For Massachusetts Families: Online, June 27th - August 8th, with the The Federation for Children with Special Needs. This training is designed to provide parents and professionals with a solid foundation in special education laws, procedures, and related subjects. Develop your knowledge to support your own child in special education or to becoming an advocate...Read more
Cortical/Cerebral Visual Impairment Family Conference Boston, MA, June 26, with Perkins School for the Blind. For individuals with CVI, families, medical professionals, educators, therapists, providers, and advocates. Cerebral visual impairment / cortical visual impairment (CVI) is a disorder caused by damage to the parts of the brain that process vision. Join in the CVI community....Read more
Inclusive Recreation for All Ages
Adaptive Sports New England Track Meet: Braintree, June 18th. Adaptive Sports New England 2022 Track Meet and Running Clinic will have registrants compete in the 60m, 100m, 200m, 400m, 800m, and 1500m events for both running and wheelchair races. This is designed for younger athletes who may not be ready to compete in the track heats yet. There will be games such as softball toss...Read more
Try Out Sled Hockey Event for Disabilities: Springfield June 11th. Try out a sled with CHDs All In program and the Springfield Thunderbirds Sled Hockey team. For ages 4 and up. All abilities welcome. Anyone with a disability that would prevent them from participating in "stand-up hockey" is a candidate for sled hockey.

Sled

allows players with mobility limitations & lower limb mobility impairments to...Read more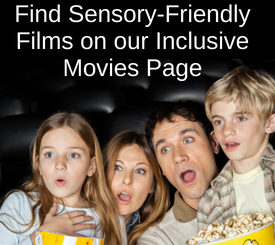 Sensory-Friendly Movies:
AMC: Burlington, Framingham, Methuen, N. Dartmouth, Tyngsboro
"Jurassic World Dominion". 6/11 & 6/22
O'Neil Cinemas: Littleton, MA, Epping, NH
"Jurassic World Dominion", 6/11
"Lightyear", 6/18
Regal's Cinemas: Bellingham, Hyannis, Marlborough. "Jurassic World Dominion", Jun 18th & 21st, "LightYear", 6/25 & 6/28
...Read more
Sunset at the Zoo - A Sensory Friendly Experience: Mendon, June 21st. Tickets must be purchased in advance. Only for individuals diagnosed with autism, their families, and others who may benefit from a sensory friendly experience. The zoo will be closed to the public during this time. Families may explore the zoo and visit animals in a quiet...Read more
Bay State Games Para Swim Meet: Wellesley, June 25 & 26. Entry Deadline: June 17. Eligibility: Must be a full-time resident of a New England State, a full-time student at a recognized academic institution in MA, and a registered member of a Swimming Club in Massachusetts. Participants must be a minimum of age 8 as of June 25. Paralympic ...Read more
"D.A.D.S. Appreciating Down Syndrome" Father's Day: Westford, June 19th. Tickets must be purchased in advance. Meet other dads and celebrate Father's Day with Dad's Appreciating Down Syndrome (D.A.D.S.). There will lunch, Kimball's ice cream buffet and amusement attractions, sand volleyball, horseshoes, tug of war pits, ring toss...Read more
Adaptive Ski Day in Worcester/Shrewsbury: June 24th, with the Webster Water Ski Collective. This event may be sold out - please check with the host. For any disability, ages 3-24 with disabilities. Members of the disabled community may participate in water skiing using specialized equipment with trained and certified adaptive ski instructors ...Read more
Transition & Adult Events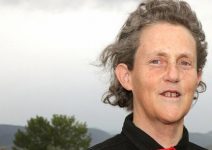 Temple Grandin Featured at the Self Advocacy Conference for Western Mass Springfield, June 25th. Keynote Speaker and Adult with Autism, Dr. Grandin, is the renowned author of Thinking in Pictures, Unwritten Rules of Social Relationships, and many others. Today she is a professor of Animal Science at Colorado State University, and has a successful career consulting on livestock handling equipment design, animal welfare...Read more
Mentoring Group for Young Women with Disabilities: Boston, June 11th, with Easterseals MA. Join this growing community of empowered individuals from across Massachusetts. This Thrive Community Group for women will be an afternoon of catching up and games. Virtual participation is also available...Read more
B.A.D. Online Group for Young Men with Disabilities: June 15th, with Easter Seals Massachusetts. Brothers Against Discrimination (B.A.D.): Empowering Young Men With Disabilities is a mentoring program for teens and young men 14 to adult. Develop the skills of self-empowerment, promote personal achievement and self-identity within a community of other adult males with disabilities. ...Read more
Creating Your Roadmap for the Transition to Adulthood Webinar, June 15th, with the Lurie Center for Autism in Lexington. Join a Discussion with presenters Renee Green, an investigator on three longitudinal studies evaluating program outcomes for teen and adult programs at Aspire, and Julie O'Brien, MEd, LMHC, is a family support clinician...Read more
There's just not enough room! Find lots more events and recreation on our category tabs on our website. Below are our pages dedicated to specific disability challenges and needs.