April topics in Massachusetts will cover vaccinations for Covid-19 and children with special health care needs, advocacy for multi-lingual/cultural/immigrant learners, and more. Transition-to-adult events include two college resource fairs and a work program with the Mass Office on Disability. April Events Include:
• "Caring Bunny" Sensory Events
• Special-Needs Resource Fair in Lexington
• Disability Advocacy for Multi-Lingual/Cultural & Immigrant Learners
Transition-to-Adult Events Include:
• College Fairs for Students with Disabilities - Lincoln /Sudbury & Merrimack Valley communities
• Work Experience Program with the Massachusetts Office on Disability
• Transition Training for Families with Special Needs
Now is the time to plan an inclusive Spring for your whole family! Sharon Marie
Rethinking Challenging Behaviors: Webinar, April 5th, with Think:Kids at Massachusetts General Hospital. The "School Discipline Fix Book Club" is a free book club with three separate sessions to discuss The School Discipline Fix. Each wil be an interactive around school discipline and Collaborative Problem Solving.

Tuesday, April 5 Session, Chapters 1-5, Rethinking Challenging Behaviors

...
Read more
Let's Get Organized: Webinar, April 1, with the Children's Trust of Boston.

Parenting a child with special needs comes with loads of paperwork, such as IEPs, assessments, and evaluations as well as several appointments with therapists, doctors, teachers, and more. How can we help families keep it all together? Hear from Pat Cameron from..

.Read more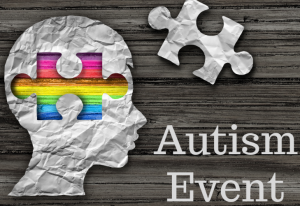 Virtual Autism Awareness & Advocacy Day: April 5th, with Advocates for Autism of Massachusetts. Hear from Massachusetts legislators, autism self-advocates, and families to discuss the current state of affairs and highlight priority legislative proposals. 2022 THEME Restoring Services, Expanding Access...Read more
Virtual "Arts Better the Lives of Everyone Conference":
In Person & Virtual, April 9th & 10th, with the Berklee College of Music in Boston. Free and open to the public. This is a professional development opportunity in the field of arts education and special needs. Educators, professionals and families share best practices...Read more
Special-Needs Resource Fair: Lexington Community Center, Lexington, MA, April 9th. The Lexington Special Education Parents (LexSEPTA / LexSEPAC), will present their annual Special-Needs Resource Fair. Meet therapists, recreational organizations, nonprofits, support groups, and other providers who serve families and children ...Read more
Suspension & Discipline in Special Education: Webinar, April 7th, with the Federation for Children with Special Needs in Massachusetts. Suspensions & Discipline in Special Education describes: different types of disciplinary offenses, t

he school responsibilities for discipline,

range of consequences for rule violations,

legal protections for students on IEPs...

Read more
"Autism Connections" Conference in Western Mass:

Virtual Event, April 28th, with Autism Connections of Easthampton & Pittsfield.

Keynote Speakers: Alix Generous, an #ActuallyAutistic advocate for advancing mental health reform and institutional treatment of autistic people, and Jed Baker, director of the Social Skills Training ...Read more
Visual Impairment "In This Together" Virtual Conference April 30th, with Perkins School for the Blind in Watertown, MA. Free.
Designed for families of children with visual impairment from birth to age 7 and the professionals who support them. Keynote Topic: Promoting social-emotional development of students with visual impairments. Workshops will cover:
Active Learning, Understanding
CVI...
Read more
"Caring Bunny" Sensory Events in CT, MA, ME & NH: April 3rd. Bunny Cares events are special events for children with special needs and their families. Each location will take steps to reduce sensory triggers and provide a more comfortable environment to allow children to visit the Easter Bunny. Limited spots...Read more
Sensory-Friendly Days with Mass Audubon: Lincoln on April 4th, Natick on April 12th, Belmont on April 25th. Check with each for specific times. Some sites will have special hikes with nature guides available to recommend appropriate trails and guide your experience, while others provide self-lead opportunities. Also find All Persons Trails with wide, flat, ADA-accessible paths...Read more - scroll down the page
Burlington: Adaptive Softball & Track
Concord: Inclusive Yard Games for Teens & Young Adults:
Lexington: Adaptive "InclYOUsion" Multi-Sports
Lexington: Inclusive Running & Wheelchair Practice
Mansfield: Challenger Inclusion Basketball & Wiffleball
Middleboro: Little League Challenger Baseball


Millis

:

Adaptive Teen Basketball
Revere: Adaptive "Inclyousion" Sports
W. Springfield: Adaptive Martial Arts...More scroll down page
Special Olympics & Challenger Sports Massachusetts
Amherst: Special Olympics Young Athletes
Beverly: Special Olympics Basketball

Marlborough: Special Olympics Track & Tennis
Methuen: Special Olympics Young Athletes
Springfield: Special Olympics Floor Hockey & Basketball
Southborough: Special Olympics Young Athletes – Level 1
Woburn: Special Olympics Soccer & Basketball...More
Springfield Thunderbirds Sensory Friendly Hockey Game Springfield, MA, April 3rd, hosted by CHD Disability Resources. Exclusive $14.00 tickets for friends and family in the community. Sensory accommodations include d

ecreased microphone /music volume,

no strobing lights,

consistent lighting throughout game,

cool-down area,

no goal horn/noise meters...

Read more
Transition & Adult Events
College Fair for Students with Disabilities: Virtual Event, March 31st, 7:00-8:30 pm, with the Lincoln/Sudbury SEPAC. Meet and hear directly from colleges and universities regarding types of programs offered at their schools. Representatives from several local colleges will be in attendance...Read more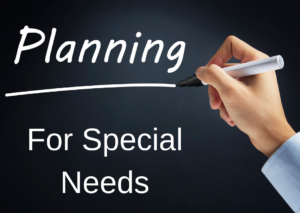 ABLE Accounts Webinar:, April 12th, with the Special Needs Transition Group of Wakefield. Hear answers to ABLE questions such as: What is ABLE? Who is eligible? What can funds be used for? How to manage the account? How do I enroll...Read more
Skills for Employment & Independent Living: Webinar, April 14th, with Exceptional Lives of Boston. It's critical for young adults with disabilities to learn and practice the skills they will need to find a job, do a job, and live independently. Learn how to work on these skills with your child while they are still in high school so they will be prepared for adult life...Read more
Transition Training for Families with Special Needs: Webinar, April 25th, with Seven Hill Family Worcester. Hear an overview of the transition planning process for students ages 14 to 22 years. Llearn strategies that can help students receive important transition services mandated by special education laws, needed to prepare youth for employment, independent living, and further education...Read more
There's just not enough room! Find lots more events and recreation on our category tabs on our website. Below are our pages dedicated to specific disability challenges and needs.