One of the ways Massachusetts families with disabilities can celebrate Black History month is by visiting the Special Olympics Massachusetts Facebook page. Each week they will feature their participating Black athletes, coaches, and volunteers to highlight their accomplishments and more.
February also includes more disability events, such as:
• Bureau of Special Education Appeals Decisions Review
• Sleep Hygiene for Families w/ Autism Spectrum Disorders
• Attacking the Sexual Assault Epidemic w/ Communication & Assistive Technology
Transition-to-Adult Workshops Include:
• Avoiding Early Termination from Special Education for Older Students in 2022
• Pre-Employment Transition Services with Massachusetts Rehabilitation Commission
• Using the ISP Document for Transition Planning
The pandemic is trending down - we hope this helps get our loved ones back to their programs soon! Sharon Marie
Review of Bureau of Special-Education Appeals Decisions Webinar rebroadcast, February 15th, with SPaN Massachusetts. A local special education attorney reviewed Bureau of Special Education Appeals case rulings from across Massachusetts. The selection of cases reflected those in which the presenter felts may represent trends in the interpretation of special education laws....Read more
Sleep Hygiene for Families with Autism Spectrum Disorders Webinar, February 8th, with the MGH Aspire Program in Lexington. Parents and caregivers will discuss common sleep disturbances for children with ASD, potential causes, how sleep / lack of sleep impacts your child, recommendations/ tools for promoting better sleep..
.
Read more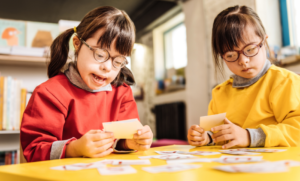 Meaningful Inclusion: Webinar, February 12th, with the Mass Down Syndrome Congress. We want to see our children form fulfilling relationships, acquire academic skills, gain independence, improve their communication, and self-regulate their behavior in order to lead independent and happy lives. How do we develop programming... Read more
IEP Programa con Federation for Children with Special Needs Lawrence, MA, 17 de febrero - 7 de marzo, con La Federación para Niños con Necesidades Especiales, Misa Defensores de los niños y defensa de padres/profesionales Liga. February 17th - March 7th, with the Federation for Children with Special Needs in Massachusetts, Mass Children's Advocates, and Parent / Professional Advocacy League...Read more
Making Inclusion Happen: Three Leaders Share What Works: Webinar, February 10th, with Temple Emanuel in Newton; Celebrating Jewish Disability Awareness & Inclusion Month.

Panelists will discuss how their programs embody inclusion by providing education (secular and religious), social, recreational, and independence...

Read more
Attacking the Sexual Assault Epidemic with Communication Online, February 14. This workshop is part of the virtual Assistive Technology Conference of New England.
People with intellectual and developmental disabilities are sexually assaulted at a rate seven times higher than those without disabilities. Hear about insight, strategies, and resources that professionals and families can utilize to protect their clients and loved ones...Read more
Inclusive Soccer in Concord: With the Concord, MA, Recreation Department, through March 26th. For ages 2 - 7 with special needs. Super Soccer Stars Shine Program uses soccer as a vehicle to teach life skills to individuals with developmental and intellectual disabilities including but not limited to, Autism Spectrum Disorders, Down Syndrome, ADHD and PDD -NOS. Classes are ...Read more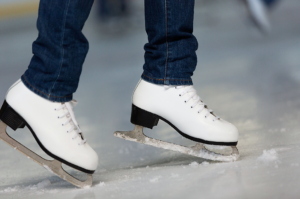 Adaptive/Therapeutic Skating: Norwood Norwood, through March 27th. This program provides children and adults with disabilities access to the sport of figure skating. The program director, instructors, volunteer coordinator, and volunteers, work closely with each skater and family to tailor their individual instructional needs...Read more
Inclusive Cha-boom Yoga & Zumba for Youth & Teens: Virtual Sessions, Through April 27th, with the Arc of Bristol County in Attleboro, MA. Cha-boom is chair and regular Zumba combined. Adults and young adults with disabilities up to age 17 can get together with friends and get moving. Hear some of your favorite songs...Read more
Sensory-Sensitivity Museum Event: Providence: February 5th, with the Rhode Island Museum of Arts & Science. A sensory-friendly environment with hands-on, open-ended exhibits and interactive activities for individuals of all ages. Make reservations for 10 AM to 12 PM. Accommodations are set up to support various degrees of sensory...Read more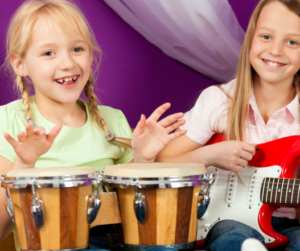 Virtual Therapeutic Music: Springfield February 3rd - March 3rd, with Kehillah of the JCC Springfield. (For ages 14+, visit this link.) A board-certified music therapist will engage children through music to increase social skills, non-verbal communication, speech, interaction, and more. Children of all abilities are welcome...Read more
All-Stars Inclusive Karate: Scituate, through March 7th. Open to all towns. For kids with special needs, in grades 1-8. This program's goals are to help children improve balance and coordination; strength, physical and motor skills; self defense; awareness and attention; and patience and determination. Students who would enjoy a less....Read more
Community Sled Hockey Practices: Charlestown & Everett, MA, February 6th - March 27th. Sled hockey enables youth and adults to play hockey in a seated position with blades beneath them. Players propel themselves by using sticks with picks on the end, or with the assistance of a designated pusher. Open to able-bodied friends and family member as well. Coaching and equipment are provided...Read more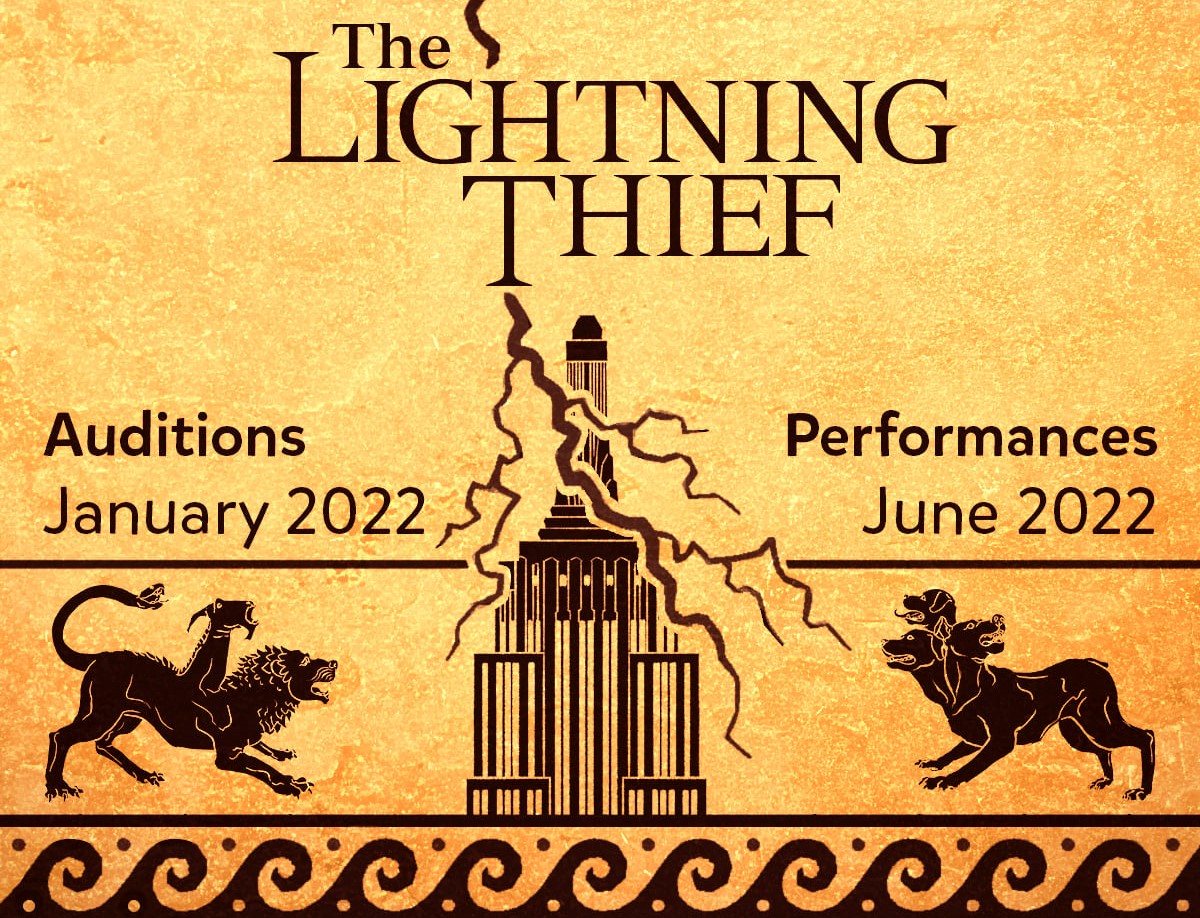 Accessible Auditions for "The Lightening Thief" : Acton, MA, February 14th - 18th. Open Door Theater Audition sign ups are open to actors of all abilities ages 12-20, Preregistration required. Open Door Theater values and includes people of all nationalities, socioeconomic backgrounds, abilities, races, genders...
Read more
Adaptive Free Swim for Teens & Young Adults: Charles River YMCA in Needham, Winter & Spring. Free and open to those with special needs. All teens and young adults welcome, with and without disability (companions, aides and therapist are welcome) * Enjoy swim laps, workout...Read more
Adaptive Aquatics in Springfield, MA: Winter 2022, with the JCC Springfield. For all ages with special needs. One instructor for each participant. Program usually runs on Saturdays and Sundays with 1:1 student to instructor ratios.
Children learn water safety skills. Entry to the pool includes stairs, ladder, and handicap lift access...Read more
Transition & Adult Events
Using the ISP Document for Transition Planning Webinar, February 15th, with the Brockton office of the Mass Department of Developmental Disability Services.
* Did you know there's an IEP-like document that helps adult children to access the services they need?
* If your child is 18 or older, the ISP will guide your child's life beginning at age 22. This webinar will to help you learn all about the ISP and if your individual already has one, to improve...Read more
Pre-Employment Transition Services for Disabilities Webinar, February 17th, with the Mass Rehabilitation Commission (MRC).

Learn about the MRC's Pre- Employment Transition Services for those with special needs ages 14+, and for those graduating high school or turning 22.

Pre-ETS includes: Job exploration counseling, Work readiness training , Counseling, Self-Advocacy...Read more
Virtual Self-Advocate Conference For Massachusetts Adults: February 19th- 24th, with Mass Advocates Standing Strong (MASS). A a state-wide, self-advocacy organization run for and by people with intellectual and developmental disabilities.* Your Ideas Count is the theme for the 2022 conference. Take part in workshops and learn new skills while having fun with friends old and new....
Read more
There's just not enough room! Find lots more events and recreation on our category tabs on our website. Below are our pages dedicated to specific disability challenges and needs.