January's disability workshops in Massachusetts' take a deep dive into topics addressing behavior, bullying and basic rights for transition-to-adult life. For recreation we have listed inclusive skating, swimming, soccer and more.
January Workshops Include:
• Massachusetts' Anti-Bullying Law & the IEP
• Behavioral Training with the Author of "The Explosive Child"
• Bureau of Special Education Appeals & Mediation
Transition-to-Adult Workshops Include:
• Basic Rights in Special Education – Transition Planning
• Boundaries & Relationships for Teens & Young Adults
• Support Group for Caregivers of Adults 18+ with Developmental Disabilities:
• Transition: Using The IEP To Create Success
Even though Covid-19 is everywhere, our special needs communities are not letting it stop us! Sharon Marie
Disability-friendly Vaccine Event: Boston. (second dose January 21). The Massachusetts Developmental Disabilities Network and their partners offer VaxAbilities. The goal of VaxAbilities is to support people with sensory and/or other accommodation needs to have a positive and comfortable vaccination experience.. These events will have extra staff on hand to provide skilled support to people with disabilities and/or sensory support needs. Most of these events will be offering COVID vaccinations for ages 5 to adult ..Read more
Behavioral Training with the Author of "The Explosive Child": Virtual Event, January 20 & 22nd, with Dr. Ross Greene. Collaborative & Proactive Solutions is the model Dr. Ross Greene describes in his books The Explosive Child and, Lost at School. This model focuses on solving problems rather than on modifying behavior, collaborative...Read more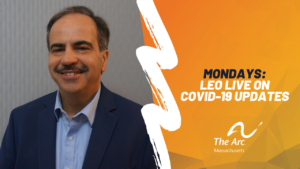 Access & Equity: Arc of Massachusetts' Executive Director Leo Sarkissian's January 24th Topic: Access & Equity -Accessibility for All will provide a status update on the topic of Adults and Turning 22. Leo will be joined by self-advocate Gyasi Burks-Abbott and Gloria Castillo, Northeast Arc's Family Support Centers Director to discuss ways to ensure our service system is accessible to all...Read more
Family-friendly events where everyone may enjoy movies with the lights and volume turned down, audience members will be allowed to walk around, and more.


•

"Sing 2", January 21, Manchester, Nashua & Pelham, New Hampshire


•

"Spider Man – No Way Home" January 22nd, Burlington, Framingham Dartmouth , Methuen Tyngsboro


•

"Sing 2" January 26th, Burlington, Framingham Dartmouth , Methuen Tyngsboro... Read more
Adaptive Rock Climbing in West Springfield. Through June 20th, with CHD Disability Resources. For paraclimbers, and climbers with physical disabilities. An opportunity to have fun and connect with fellow adaptive climbers. Participants must be age 13 or older. All skill levels and physical disabilities are welcome....Read more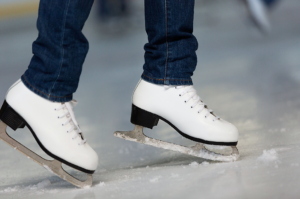 Adaptive/Therapeutic Skating: Norwood Norwood, February 6th - March 27th. This program provides children and adults with disabilities access to the sport of figure skating. The program director, instructors, volunteer coordinator, and volunteers, work closely with each skater and family to tailor their individual instructional needs...Read more
Inclusive Cha-boom Yoga & Zumba for Youth & Teens: Virtual Sessions, Through April 27th, with the Arc of Bristol County in Attleboro, MA. Cha-boom is chair and regular Zumba combined. Adults and young adults with disabilities up to age 17 can get together with friends and get moving. Hear some of your favorite songs...Read more
Inclusive Soccer in Concord: With the Concord, MA, Recreation Department, through March 26th. For ages 2 - 7 with special needs. Super Soccer Stars Shine Program uses soccer as a vehicle to teach life skills to individuals with developmental and intellectual disabilities including but not limited to, Autism Spectrum Disorders, Down Syndrome, ADHD and PDD -NOS. Classes are ...Read more
All-Stars Inclusive Karate: Scituate, January 24th - March 7th.Open to all towns. For kids with special needs, in grades 1-8. This program's goals are to help children improve balance and coordination; strength, physical and motor skills; self defense; awareness and attention; and patience and determination. Students who would enjoy a less....Read more
Adaptive Free Swim for Teens & Young Adults: Charles River YMCA in Needham, Winter & Spring. Free and open to those with special needs. All teens and young adults welcome, with and without disability (companions, aides and therapist are welcome) * Enjoy swim laps, workout...Read more
Adaptive Aquatics in Springfield, MA: Winter 2022, with the JCC Springfield. For all ages with special needs. One instructor for each participant. Program usually runs on Saturdays and Sundays with 1:1 student to instructor ratios.
Children learn water safety skills. Entry to the pool includes stairs, ladder, and handicap lift access...Read more
Transition & Adult Events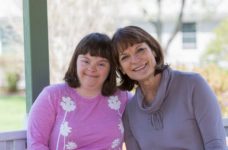 Disability Housing Options Workshop Webinar, January 20th, with the Disability Resource Center of Salem, MA. Free. Hear about applying for CHAMP, AHVP, Section 8 and more types of affordable and subsidized housing. * Marcia is a Disability Resource Specialists who provides short...Read more
Transition From School To Adult Life: Using The IEP To Create Success: Webinar, January 25th, with the Arc of Greater Haverhill – Newburyport. This workshop will focus on youth with disabilities ages 14-22 and the special education services needed to prepare them for

employment,

independent living,

further education. Plus hear

information about the transition to adult human services...Read more
Threshold Program Virtual Learning Session for Diverse Learners: Virtual Information Session, January 27th, with Lesley University Threshold Program in Cambridge, MA. This virtual open house will offer young adults with diverse learning differences and their caregivers and families a

chance to get firsthand information about the Threshold Program from faculty, the admissions team, and...

Read more
Basic Rights in Special Education – Transition Planning Webinar January 25th, with the Dennis Yarmouth Special Education Parent Advisory Council. A workshop for parents of youth in special education ages 14 – 22 transitioning out of school. A representative from the Federation for Children with Special Needs will discuss why transition planning is important, services that could be included, procedural due process rights for resolving disputes... ..Read more
There's just not enough room! Find lots more events and recreation on our category tabs on our website. Below are our pages dedicated to specific disability challenges and needs.