Massachusetts still has inclusive holiday opportunities upcoming this month, as well as workshops, recreation, and even a sensory-friendly family vaccination event in Boston.
For holiday fun, we have listed:
• Community Light Displays & Drive thrus open to all
• Inclusive Holiday, Santa & Sensory Events
December Workshop / Events Include:
• Special Education Forum in Western Mass
• Disability-friendly Vaccine Event in Boston
• Autism & the IEP
• Adaptive Skating, Swimming, Climbing & More
Transition-to-Adult Events Include:
• Adults & Turning 22 - Addressing the Services Gap
• Support Group for Caregivers of Adults 18+ with Developmental Disabilities
• Disability Housing Options Workshop
The holidays can't come soon enough - we wish everyone a safe and peaceful season! Sharon Marie
Special Education Forum for Families in Western Massachusetts: Webinar, December 27, with the Pathlight Group. Share information/experiences and receive insight from an education advocate Nancy Farnsworth. This group is for parents, caregivers, friends, and family in western Massachusetts, but participants with the same profile from other areas are welcome to join...Read more
Disability-friendly Vaccine Event: Boston Museum of Science, Boston, December 17th. The Massachusetts Developmental Disabilities Network and their partners are offering VaxAbilities. The goal of VaxAbilities is to support people with sensory and/or other accommodation needs in Massachusetts to have a positive and comfortable vaccination experience. These events will have extra staff on hand to provide skilled support to people with...Read more
Autism & the IEP: Webinar, December 16th, with the Asperger / Autism Network in Watertown, MA. A workshop with Q&A for parents and guardians on the ins and outs of Individualized Education Programs (IEPs) for students with Asperger profiles. Topics will include:

Autism-specific considerations for the concern statement,

Evaluations,

SMART goals, S

ervice delivery grid,

Transition...

Read more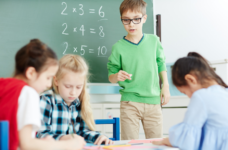 Basic Rights in Special Education: Evaluation & Eligibility Webinar, December 16th, with the Belmont SEPAC. For caregivers of children with special needs, or needing an evaluation for support of suspected special needs. Hear about rights and responsibilities under Individuals with Disabilities Education Act & Massachusetts Special Education Law...Read more
Supporting Siblings of Youth with Mental Health Needs January 6th, 2022 with UMass Chan Medical School | Eunice Kennedy Shriver Center, Worcester, MA. A Family-Centered Mental Health Initiative a program for caregivers and siblings for families in Massachusetts. This event is a collaboration of UMass Medical School, PPAL, MCPAP, and Greater Worcester Community Foundation...Read more
Review of Bureau of Special-Education Appeals Decisions: Webinar, January 14th, 2022, with The Special Needs Advocacy network in Massachusetts. SPaN will host a special education attorney who will review Bureau of Special Education Appeals case rulings from across Massachusetts. Typically, the selection of cases will reflect...Read more
Holiday Light Shows for All Families
Attleboro: La Salette Christmas Lights Walk Thru
Foxboro: Holiday Drive Thru "Magic of Lights"
Haverhill: North Shore Drive Thru Holiday Light Show
Lancaster: Drive-Thru Lights at the Lancaster Fairgrounds
Loudon, NH: Drive Through "Gift of Lights"
Marshfield: Drive-Thru Holiday Light Show
Mendon: Winter Wonderland Drive Thru Tour
Northhampton: Look Park Drive-Thru Holiday Lights
Stoneham: Zoo Lights Holiday Walk Through
Read more
Perkins School for the Blind Holiday Concert: Virtual Event, December 16th. Tune in on Radio Perkins, YouTube or Facebook to listen to arranged choral and instrumental works from the Perkins Student Chorus, Music Makers and Handbell Ensemble. Celebrate in song with from the comfort of your home. Hear their students and music ...Read more
Adaptive Climbing for Ages 5 - 17: Somerville, December 19th. Accommodations and equipment will help climbers with any disability get on the climbing wall. * ACG will provide a safe, fun and supportive environment for children with disabilities to discover and enjoy the sport of climbing. ACG volunteers will be on hand to help fit gear, guide
..
Read more
AMC Sensory Friendly "Spider Man - No Way Home" Movie December 22nd, Burlington, Framingham, Methuen, North Dartmouth and Tyngsboro. Sensory Friendly films provides a family friendly, accepting environment to all special kids. The auditoriums have their lights up, the sound turned down and audience members may dance, walk, shout or sing....Read more
Adaptive/Therapeutic Skating: Norwood: Through January 23rd, 2022. The Skating Club of Boston® Adaptive / Therapeutic Skating provides children and adults with disabilities an opportunity to participate in a specialized skating experience. The program works with each skater and family to tailor their individual instructional need...Read more
Sensory Friendly Swimming: Brookline: Saturdays, through January 31st, with the Brookline Recreation Department. Open to all ages and families with special needs. Enjoy open swim in the lap pool with lane markers removed. Per Brookline COVID-19 Guidelines, facemasks are required at all times when inside the Aquatics Center...Read more
Adaptive Aquatics in Springfield, MA: Winter 2022, with the JCC Springfield. For all ages with special needs. One instructor for each participant. Program usually runs on Saturdays and Sundays with 1:1 student to instructor ratios.
Children learn water safety skills. Entry to the pool includes stairs, ladder, and handicap lift access...Read more
Special Olympics Power Lifting in Andover: Through January 23rd, 2022. . Free. The Andover / North Andover YMCA is teaming up with Massachusetts Special Olympics to offer Powerlifting for athletes ages 16 and up. This program will give athletes with disabilities the opportunity to train in deadlift, squat and bench press , along with...Read more
Transition & Adult Events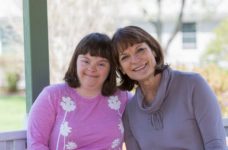 Disability Housing Options Workshop Webinar, December 16th, with the Disability Resource Center of Salem, MA. Free. Marcia Brennen from the Disability Resource Center, will discuss applying for CHAMP, AHVP, Section 8 and ...Read more
There's just not enough room! Find lots more events and recreation on our category tabs on our website. Below are our pages dedicated to specific disability challenges and needs. Something for everyone!