November is a great time for families to explore local disability resource expos, open houses and workshops. Topics this month include State of Massachusetts programs, bullying, transition supports to adulthood, and much more.
November Events Include:
• What Happens To Children With Disabilities?
• Massachusetts Dept. of Developmental Services Information Session
• Bullying: What Parents Need to Know
• Social/Emotional Learning Resources & Exhibitor Showcase for Massachusetts Families
Transition-to-Adult Events Include:
• Developmental Services & College Support for SPED Students Turning 18
• Easter Seals Massachusetts Youth & Transition Services Virtual Open House
• Transition Conference with the Arc of Massachusetts
The next level up in your loved one's supports and winter programs await! Sharon Marie
Dentistry Practices for Children with Autism : November 5th, with Arc of Massachusetts Director of Government Affairs Maura Sullivan. Maura Sullivan is also a mother of two children with autism. She will host Dr. Andrew Fraser of Bubble Dentistry for a discussion of dentistry...Read more
What Happens To Children With Disabilities? Webinar, November 9th, with a learning disability support school Newton, MA. Neurodevelopmental disabilities, including learning disabilities, ADHD, and intellectual disability are common childhood conditions. Hear about the long-term outcomes of these disorders into adulthood, and...Read more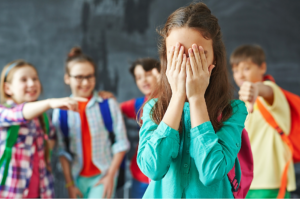 Bullying: What Parents Need to Know Webinar, November 8th, 2021, with the Bedford SEPAC and Federation for Children with Special Needs in Massachusetts. This presentation addresses:

what a bully is,

the school's legal obligation to prevent and address bullying,

some strategies and tools for dealing with bullying,

how to address bullying in the IEP...

Read more
What is a 504 Plan & How Can It Help My Student? Webinar, November 8th, with the Granby SEPAC. A representative from the FCSN in Massachusetts will explain the rights and responsibilities of a 504 Plan, who is eligible, what it contains, and the major differences between a 504 Plan and an IEP. What is Section 504 of the Rehabilitation Act?...Read more
Insurance Coverage for Autism & Behavioral Health: Webinar, November 16th, with MassFamilies. Are you a parent looking for treatment for your child with a behavioral health challenge, but are confused about where to start? Or maybe you are a case manager, family partner, or other professional assisting a family seeking in-home behavioral health care for their child, but aren't sure if...Read more
No Sibling Left Behind: Webinar, November 16th, with the The Northborough/Southborough Special Education Parent Advisory Council. No Sibling Left Behind provides an overview of the sibling experience, sibling movement, and research trends, as well as strategies and tips to support siblings of people with disabilities. Presented by Massachusetts Sibling Support Network...Read more
Fundamental Boundaries Clinic for All Ages with Special Needs: Online Class, November 15 -19, with Whole Children of Hadley, MA. For all ages. Participants will learn how to stand up for themselves when someone breaks their boundaries, discuss consent and how it is a key part of a healthy relationship, explore talk and touch boundaries with friends and family, boundaries on social media, understanding red flags, what they mean and how to...Read more
Supporting Students with Down Syndrome in the Classroom Webinar, November 16th, with the Mass Down Syndrome Congress. For Family Members and all educators and service providers. Attachment, Separation and Loss During the Pandemic, and Their Complications: Supporting Students with Down Syndrome in the Classroom. Loss of a...Read more
Mediation & Facilitation: for North Shore Families Webinar, November 17th, with the Massachusetts Bureau of Special Education Appeals. Often families and school districts are able to work collaboratively and develop IEPs and 504s to meet the needs of their students; however when they reach an impasse, it can be frustrating, upsetting, and may leave the parties wondering how to move forward...Read more
Sensory-Friendly Hour at Apex/Marlborough: November 6th. Registration is required. The Autism Alliance, Advocates, and Apex Center present Sensory Friendly Saturdays which offer special accommodations such as:

reduced lighting and sound,

sunglasses,

sensory toys,

quiet rooms, and a

ttractions such as Bumper Cars, Arcade, Bowling...Read more
Swim Lessons for Special Needs: Dorchester: Boys & Girls Club of Dorchester, Fall 2021. One-to-One swim lessons for children with special needs. Swim instruction for children with unique abilities. Children will gain confidence, build relationships and improve swim skills. Swim...
Read more
Adaptive Aquatics in Springfield: Fall 2021, with the JCC Springfield. For all ages with special needs. The instructors teach water safety skills in a safe environment. Entry to the pool includes stairs, ladder, and handicap lift access. Specially designed family changing rooms accommodate...Read more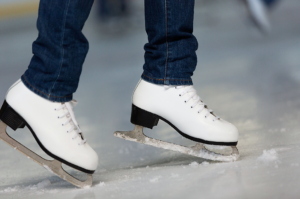 Adaptive Skating: Acton: November 6th - December 18th. For people of all ages with special needs. The host provides a 1/1 partner for most skaters with individualized instruction.
Skating independently will be the ultimate goal for most skaters, depending on their abilities. Prior skating experience is not needed to participate. Skaters learn basic...Read more
Community Sled Hockey Practices: Charlestown & Everett, through December 19th. Sled hockey enables youth and adults to play hockey in a seated position with blades beneath them. Players propel themselves by using sticks with picks on the end, or with the assistance of a designated pusher. Coaching and equipment are provided...Read more
Bounce Out The Stigma Basketball Event: Winchester, MA, November 7th. A day of basketball for youth ages 8 - 21. Geared for children with Autism, ADHD, Epilepsy and Neurological / Emotional challenges, learning disabilities and slow motor skill development and social interaction. This clinic is non-competitive and centers on ...Read more
Transition & Adult Events
Arc of Massachusetts Disability Transition Conference: Virtual event, November 4 - 18th. For families of teens and adults with special needs ages 13-26. This conference webinar series will demonstrate how the LifeCourse Frameworks and Tools can help you create seamless, successful transitions into the adult world..

.

Read more
Planning for a Loved One with Special Needs: ABLE Accounts Webinar, November 9th, with the Arc of Haverhill-Newburyport, MA. Hear a comprehensive overview of the Achieving a Better Life Experience (ABLE) Act and how it may benefit you and your loved ones. Presented by: Mary Rubenis, Massachusetts Educational, Financing Authority...Read more
ABLE Accounts for Families with Special Needs: Webinar, November 16, with Pathlight / Autism Connections of Hadley, MA. ABLE Accounts are tax-advantaged savings accounts for individuals with disabilities and their families. Are you an individual (or do you have a family member) who needs to save income for disability related expenses without impacting state benefits? ABLE Accounts were created for...Read more
Charting the LifeCourse Tools for Transition Planning: Webinar, November 9th, with Family Empowerment of Hadley, MA. Charting the LifeCourse Framework was designed to help individuals and families of all abilities and ages develop a vision for:

a good life,

to think about what they need to know and do,

identify how to find or develop supports,

discover what it takes to live the lives..

.Read more
There's just not enough room! Find lots more events and recreation on our category tabs on our website. Below are our pages dedicated to specific disability challenges and needs. Something for everyone!