Have an inclusive Labor Day weekend in Massachusetts parks with Accessible Pools/Spray Decks and Beach and Floating Wheelchairs. Then plan Fall with Young Athletes Special Olympics or the "Imagine Better" BIPOC program.

August & September Events Include:
• Accessible Camping in State Parks
• Blue Man Group "Sensory-Friendly" Performance
• Grant for New England Therapeutic Programs
• Depression & Down Syndrome
• "Explore Possibility" Transition Summit
• Self-Directed Adult Disability Services
• Problem Solving Transition Webinars
Enjoy Inclusive Summer Opportunities while you can! Sharon Marie
ADA Grant for Massachusetts Cities & Towns: Applications close on September 15th.

The Massachusetts Office on Disability

Municipal ADA Improvement Grant offers funding for your city or town's accessibility projects and planning.
Any Massachusetts city or town is eligible to...Read more
Depression & Down Syndrome: Webinar, August 24th, with the Arc of

Massachusetts.

Dr. Michelle Palumbo and Dr. Robyn Thom from the Lurie Center at Mass Gen Hospital will discuss: What are the symptoms? What should families be looking for? How do you differentiate it from Alzheimer's and dementia? Treatments that...Read more
"Imagine Better" for BIPOC Family Leaders & Self-Advocates: Webinar, August 31st, with Mass Families. Imagine Better Fall 2023 Session is designed to address access, equity, and belonging within the Black, Indigenous, and people of color (BIPOC) communities with loved ones with Autism Spectrum Disorder (ASD), Intellectual Developmental Disabilities (IDD), and other disability and health challenges. Family vision and planning, ...Read more
Grant for New England Area Therapeutic Programs. Applications accepted through September 30th, with the Genesis Foundation of MA. A limited number of grants available to fund clinical, educational, and therapy programs for children and young adults with genetic disorders, rare diseases, intellectual and physical disabilities...Read more
Massachusetts Accessible Pools & Spray Decks & Wading Pools in State Parks. Find accessible swimming pools, wading pools, and spray decks with the Massachusetts' Department of Conservation and Recreation's (DCR) Universal Access Program.
* All DCR swimming pools have outdoor chair lifts to provide access to the water.
* Several pools also have ramps into the water or offer zero-depth entry.
* Select pools and spray decks also have beach wheelchairs for use.
* All of DCR pools have self-latching security...Read more
Accessible Beach Wheelchairs in Massachusetts: Sand beach wheelchairs and floating beach wheelchairs are provided in Massachusetts state parks with the DCR Universal Access Program. Sand and sun bathing beach wheelchairs can't enter the water. Bring your own transfer help. Because these chairs have ...Read more


Cape Cod - Accessible Beaches List . Different beaches offer a different accommodations, such as handicapped accessible restrooms, Mobi-Chairs, wheelchair accessl deck to the beach and more. Always call ahead to confirm availability. Cape towns that offer accommodations include: Craigsville, Eastham, Falmouth, Hyannis, Orleans Provincetown, West ...Read more
More inclusive Recreation!
Eveningstar Access" Boston Children's Museum:
August 18th. "Masks Optional" event. Program offers children with special and medical needs the opportunity to enjoy the Boston Children's Museum in an uncrowded environment, with few other visitors and less concern about infections and large crowds.
Masks Optional Events: Masks are...
Read more
Blue Man Group "Sensory-Friendly" Performance:

Boston, August 20th.

Modifications will include reduced sound and light levels at various moments in the show. The Blue Men will limit their audience interaction, and their approach to the audience is more subdued. Earplugs will be available upon request, quiet zones will be available in the lobby. Strobe..Read more
Special-Needs Hockey Open House: August 19th, South Dennis, Cape Cod. An all-inclusive ice hockey team, The Great Blizzards of Cape Cod will provide an opportunity for people with disabilities, regardless of physical or cognitive needs, age, gender, race, ethnicity, experience, ..Read more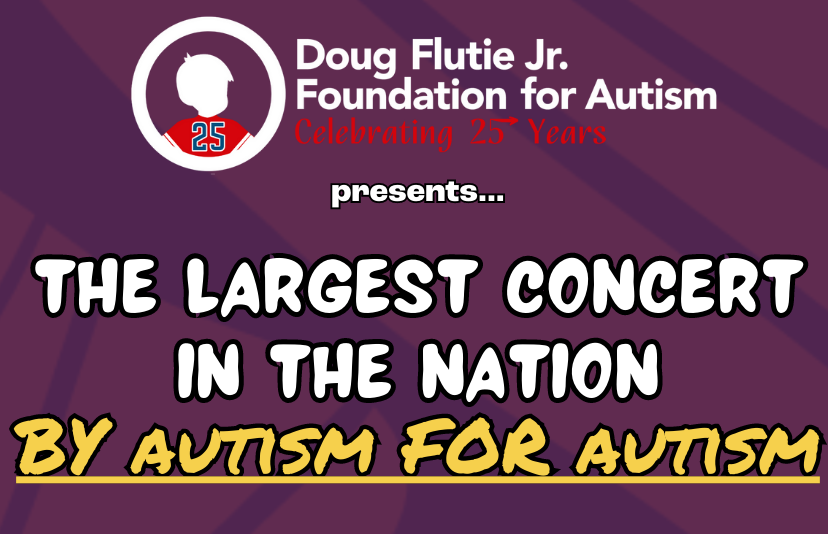 Stars of the Spectrum Concert at Fenway Park. August 24th. Free for people with Autism and their families. The Doug Flutie Foundation is hosting the Stars of the Spectrum 25th Anniversary Concert. This concert is by autistic artists for the autism community. Autism self-advocate performers/ guests include:

Kodi Lee,

Shawn Stockman (Of Boyz II )...

Read more
Sensory-Friendly Performance of Moana Jr. In Groton, MA, August 25th, 12 noon. Free. Groton Hill Music Center is offering a sensory-friendly performance of Moana Jr, a 60-minute musical adaptation of the Disney animated film. * The show features all the beloved songs from the ....Read more
Adaptive Kayaking for Kids & Adults: Through August 24th, Ayer, Boston, Cambridge, Lincoln, Milton, Stoneham, and Waltham. Free Youth program is for those with disasbilites up to age 21. For Adult Program please check fees. Waypoint Adventure makes kayaking programs accessible with state-of-the-art equipment, accessible locations...Read more
Special Olympics & Team Sports
Belmont: Special Olympics Young Athletes


Braintree

: Special Olympics Young Athletes
Brookline: Special Olympics Inclusive Flag Football
Leominster: Special Olympics MASS Program & Young Athletes


Roxbury

: Unified Soccer Special Olympics
Southborough: Special Olympics Young Athletes...Read more
Sensory Friendly Movies & Events:
Littleton: "Haunted Mansion" - 8/19
Hingham: Sensory Friendly Sunset Picnic - 8/24
Hingham: Sensory Friendly Barnyard - 9/2
Marlborough: Sensory Friendly Hour/APEX Center -9/2
Topsfield: Topsfield Fair Sensory Day - 10/2
...Read more
Transition & Adult Events
Support Group for BIPOC Adults with an Autism Spectrum Disorder: Online, August 21st, with the AANE of Watertown, MA. An Open Support Group for people of color (18+) with an Asperger/Autism profile. These spaces are peer-led and provide an opportunity for participants to explore how their multiple identities show up and address their specific needs, by sharing experiences, support...Read more
Adult Siblings "Sharing Space" Event: Virtual Event, August 23rd, with the Massachusetts Sibling Support Network. Free. For siblings of people with disabilities, navigating state services and points of access can be challenging at any stage. This monthly participant-directed event for adult siblings of people with disabilities to share resources with...Read more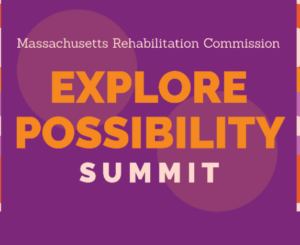 Explore Possibility Summit: Framingham, MA, September 7th. Hosted by the Massacusetts Rehabilitation Commision. This Summit was built for and by the disability community. The day will be full of workshops, keynote speakers....Read more
Problem-Solving Transition-to-Adult Webinars: with the Arc of Massachusetts, through September 2023. Virtual Navigation Help with ARC staff. * Having issues navigating services? * Want tips on Turning 22?* Where do you start?
So far dates for 2023 include:

August 16, September 20th, October 18th, November 15th...

Read more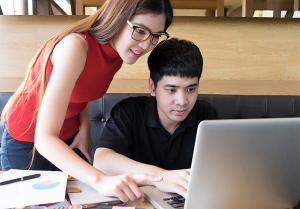 Self-Directed Adult Disability Services: Webinar, September 12th, with the Mass Department of Developmental Services. Hear how participants and their families can design individualized services to meet their needs though the Participant Directed Program or Agency with ...Read more
There's just not enough room! Find lots more events and recreation on our category tabs on our website. Below are our pages dedicated to specific disability challenges and needs.