Accessible Pools, Spray Decks, Beach/Floating wheelchairs and more across Massachusetts' are featured in this week's Fourth of July newsletter.

T

ransition-to-adult events

feature the Young Leaders Rising program, Acting & Improve and social programs. More Events Include:
• Disability Law Center Community Forums
• Grant for New England Therapeutic Programs
• Guidance for SEPACs Summer School Program


Transition-to-Adult Events Include:


• Legislative Hearing to Create Affordable Homes for Persons with Disabilities.
• Problem-Solving Transition-to-Adult Webinars
• Young Leaders Rising Program
Summer 2023 is adaptive, inclusive and and meant for all ages and abilities to enjoy! Sharon Marie
Disability Law Center Virtual Community Forums: July 12th. Free and open to the public. The Disability Law Center in Boston is looking for your expertise on the issues you face as a person or a family member of a person with a disability. They will be using the information you give to make sure they are using their resources in the areas the disability community needs it most....Read more
Massachusetts Accessible Pools & Spray Decks & Wading Pools in State Parks. Find accessible swimming pools, wading pools, and spray decks with the Massachusetts' Department of Conservation and Recreation's (DCR) Universal Access Program.
* All DCR swimming pools have outdoor chair lifts to provide access to the water.
* Several pools also have ramps into the water or offer zero-depth entry.
* Select pools and spray decks also have beach wheelchairs for use.
* All of DCR pools have self-latching security...Read more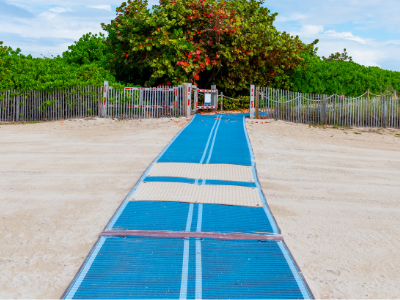 Cape Cod - Accessible Beaches List . Different beaches offer a different accommodations, such as handicapped accessible restrooms, Mobi-Chairs, wheelchair accessl deck to the beach and more. Always call ahead to confirm availability. Cape towns that offer accommodations include: Craigsville, Eastham, Falmouth, Hyannis, Orleans Provincetown, West Barnstable, West Dennis, Yarmouth...Read more
Accessible Beach Wheelchairs in Massachusetts: Sand beach wheelchairs and floating beach wheelchairs are provided in Massachusetts state parks with the DCR Universal Access Program. Sand and sun bathing beach wheelchairs can't enter the water. Bring your own transfer help. Because these chairs have ...Read more


Grant for New England Area Therapeutic Programs. Applications accepted July 1st - September 30th, with the Genesis Foundation of MA. A limited number of grants available to fund clinical, educational, and therapy programs for children and young adults with genetic disorders, rare diseases, and intellectual and physical disabilities...Read more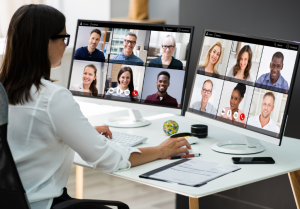 SEPAC Summer School Workshop - Publicity & Zoom Ideas. Webinar, July 19th, with the FCSN in Massachusetts. Free. For summer 2023 hear from experts in the field – fellow SEPAC officers. A new topic will be introduced bi-weekly. Get information on new meeting ideas, SEPAC socials, working with cable TV, Social media, involving youth on...Read more
American's with Disability Act Celebration in Boston. City Hall Plaza, July 18th. The City of Boston Mayor's Commission for Persons with Disabilities invites you to honor the 33rd anniversary of the Americans with Disabilities Act. Join them for food, friends, a resource fair, music, t-shirts, and more. Interpretation and translation services are...Read more
Inclusive Recreation & More Swimming Opportunites!
Miracle League "Fall Ball" Baseball: Holyoke/Springfield, sign ups ongoing until July 29th, or until they hit their max

participants

of 60 players.

For ages 4 - young adult, with physical and/or cognitive disabilities. Playing season starts September 10th. This program serves all communities in Western Mass and Northern Connecticut, and

...

Read more
Inclusive Sensory Evening at the Zoo: Attleboro. July 8th. In collaboration with the Friendship Project. For families with Sensory Needs. Tickets are intended for families with sensory challenges. Limited tickets are available and must be pre purchased ahead of time. Regular ticket rates...Read more
Sensory-Friendly Evenings at the Botanic Gardens: Boylston, July 12th. In partnership with HMEA's Autism Resource Central, for individuals and families of all ages seeking a low-sensory, less crowded environment. Explore the gardens after hours, quiet spaces, art projects, scavenger hunts, and more. Tickets must be reserved in ad

.

..Read more
Easterseals Ma Adaptive Swim: Worcester, July 7th - August 15th. Free. For ages 5 -12, and 13+. In partnership with the Massachusetts' Department of Conservation and Recreation's Universal Access Program. Pool is fully accessible. These are not swim lessons. Led by aquatics instructors and a lifeguard. Join fun safety activities and water games that maximize independence..Read more
Adaptive Swimming: Brewster, MA, through July 28th, with the Spaulding Rehabilitation Network. Adaptive Swim sessions focus on basic swim skill development and increasing comfort in the water. The 45-minute sessions are open to all abilities and individuals to meet each person's goals, whether you are new to swimming or looking to improve on skill you already have....Read more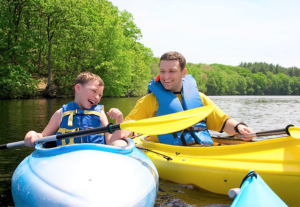 Adaptive Kayaking for Kids July 8th - August 24th, Ayer, Boston, Cambridge, Lincoln, Waltham. Free. For youth with disasbilites up to age 21. Waypoint Adventure Summer Nights offers and opportunity to strengthen your kayaking skills with adaptive equipment...Read more
Adaptive Kayaking for Adults: July 8th - August 24th, Ayer, Boston, Cambridge, Lincoln, Milton, Stoneham, Waltham. Waypoint Adventure makes kayaking programs accessible by utilizing state-of-the-art equipment, selecting accessible locations, recruiting & training volunteers, and creating an environment conducive to all styles of learning and socialization. * All programs are based on the...Read more
Inclusive Sailing Programs for Those with Disabilities: East Boston, Spring & Summer 2023, with Piers Park Sailing. Enrollment for residents & students with disabilities in Boston, Chelsea, Revere, Winthrop opened April 1st. * All other residents in Massachusetts - Enrollment opens May 1st. Piers Park's Sailing grams are inclusive and about 1/3 of participants have cognitive or physical...Read more
Transition & Adult Events
Problem-Solving Transition-to-Adult Webinars: with the Arc of Massachusetts, June - September 2023. Virtual Navigation Help with ARC staff. * Having issues navigating services?
* Want tips on Turning 22?* Where do you start?
So far dates for 2023 include:

July 19th,

August 16,
September 20th, October 18th, November 15th...Read more


Leader in Training - Summer 2023: With the Lexington, MA, Recreation Department. Session 1: July 10th - July 21st. Session 2: July 24th - August 4th. Session 3: August 7th - August 18th. Create meaningful relationships, learn new skills, participate in leadership opportunities, and gain hands-on experience in a summer camp setting...Read more
Be Empowered Girl Group for Those with Special Needs 13+ Hadley / Northampton, July 10th - August 19th, with Whole Children of Western Massachusetts. During the first half of class learn about women in history while also talking about our own experiences. Spend the second half learning verbal and physical self-defense skills...Read more
There's just not enough room! Find lots more events and recreation on our category tabs on our website. Below are our pages dedicated to specific disability challenges and needs.