Massachusetts' disability events for April feature Resource Fairs, Autism Acceptance Month programs, and Miracle League Baseball for all ages.

T

ransition-to-adult events

focus on the Aging Process for Caregivers, Employment, and Higher Education Opportunities. More Events Include:
• Author of "The Explosive Child" & "Lost at School"
• Special Needs Resource Fairs in Lexington & Dedham
• MassHealth Redetermination Campaign
Transition-to-Adult Events Include:
• Resource Fair in Greenfield
• The Inevitable Aging Process for Special-Needs Caregivers & Their Loved Ones:
• Basic Rights in Transition Planning


We are still accepting Autism Acceptance month events to share!

Send details to info@spedchildmass.com. SM
Author of "The Explosive Child" & "Lost at School": April 4th with the Concord-Carlisle SEPAC. Free community presentation by Dr. Ross Greene, a clinical psychologist and bestselling author who is known for developing the model of care Collaborative and Proactive Solutions. In his most recent book, Raising Human Beings, he explains how to...Read more
Autism & the IEP Webinar, April 3rd, with the Asperger / Autism Network in Watertown. A workshop and Q&A for caregivers on the ins and outs of Individualized Education Programs (IEPs) for students with Asperger profiles. Learn what staff look for when conducting IEP reviews. Topics will include:

Autism-specific considerations for the concern statement,

Accommodations,

Evaluations,

The service delivery grid,

Post-secondary transition planning.

...Read more
Special Needs Resource Fair: Lexington: April 8th, with the Lexington Parent and Caregiver Academy. Free. Take advantage of the "Drop In Kids Zone" while you visit vendors. Kids must be accompanied by a parent for the Kids Zone. Featuring 30+ resources, includiing:* Therapists * Social Skills * Advocates/ Consultants* Summer Camps...Read more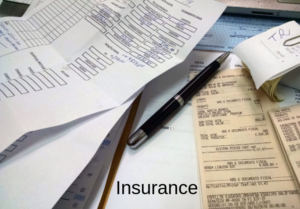 MassHealth Redetermination Campaign Webinar, April 6th. Health Care for All of Massachusetts, MassHealth and the Health Connector are working to ensure millions of Massachusetts residents maintain their health coverage when MassHealth resumes eligibility renewals on April 1, 2023. This is the first time since the COVID-19 pandemic began that MassHealth members will have to undergo Redetermination...Read more
Jordyn Zimmerman, Nonspeaking Autistic Person: Webinar, April 11th, with the Wachusett and Tri-Town SEPACs. As a nonspeaking autistic person who was denied access to effective augmentative communication until she was 18, Jordyn Zimmerman has personal experience challenging the educational status quo, which is featured in the documentary, This Is Not About Me. Technology helped open Jordyn's world and she began advocating...Read more
Special Needs Resource Fair: Dedham, April 11th. The Westwood and Dedham's Special Education Parent Advisory Councils resource fair is bringing together the community's best special education and special needs resources in one location for you.
Find information from support professionals, i
nclusive dancing, sports and arts, ,e
xtracurricular activities...
Read more
ABLE Assembly: Arts Better the Lives of Everyone Conference Boston and with virtual options, April 21st - 23rd, with the Berklee Institute for Arts Education and Special Needs. A professional development opportunity for educators, artists, researchers, policymakers, school administrators, program administrators, and students to share best practices, explore new research, and learn from each other. Synchronous sessions will be live....Read more
Visual Impairment "Early Connections" Conference: April 29th, with Perkins School for the Blind in Watertown. Free. For

families with children from birth to age 7 who are blind, deafblind, or low-vision, including those who have multiple complex disabilities. Key Note Address:

Brenda Allair: Choose Your Own Journey. Plus workshops, Resource Fair...Read more


Inclusive Recreation - All Ages
Adaptive Karate, Pickleball, Walking Clubs & More
* Burlington - Unlimited Abilities: Starting 4/25
* Framingham - Adaptive Walking Club: Starting 4.8
* Northboro - Xtra Mile Walking Club: Starting 4/4
* Topsfield - Xtra Mile Walking Club: Starting 4/9
* Worcester - Xtra Mile Walking Club: Starting 4/5...Read more
Team Sports - Adaptive Baseball, Tennis and Soccer
* Acton - Miracle League Baseball for Youth & Teens:
* Acton- Miracle League Baseball for Adults
* Bellingham: Challenger Baseball: Starting 4/15
* Hingham: Adaptive Soccer: Starting 4/23
* Leominster - Challenger Baseball: Register by 3.31
* Framingham- Special Olympics Tennis: Starting 4/9
* Malden - TOPSoccer: Starting 4/11... Read more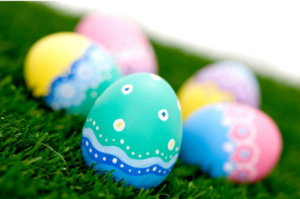 Easter Bunny Bash with the Arc of the South Shore: Hingham, April 7th. The Arc of the South Shore's Easter Bunny Bash is offering two sessions of this event. Session 1 is at 10a m, and session 2 is at 12 pm. It will feature an egg hunt, face painting, and photos with the easter bunny. Advance registration is required, and tickets...Read more
Wings for Autism®

Logan Airport, Boston, April 1st, with the Charles River Center of Needham, MA.

Free. Specifically designed to support families of children with autism, creating a travel test run to help ease the stress of airline travel.

Families are able to practice entering the airport, checking bags, boarding and exiting the airplane...Read more
Boston Pops Sensory Friendly Concert - Boston, April 1st. For All Ages. A Musical Look at Curiosity, Creativity and Courage. Designed for any age with an autism spectrum disorder or sensory sensitivity and their families. Modifications include:

Relaxed house rules, r

educed volume and lighting, e

xtra space for movement,

noise

...Read more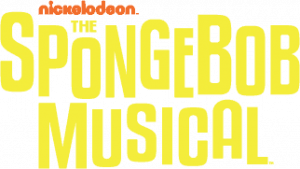 "SpongeBob The Musical" Inclusive Performances:
Acton, MA, through April 2nd. Actors with all abilities will be featured in this production. All shows will be: r
elaxed / sensory friendly,
nterpreted into American Sign Language and Open Captioned.
April 1st & 2nd - all shows will also be Audio Described.
...
Read more
Sensory-Friendly Museum Events in Western Mass: Springfield, April 8th. The Amazing World of Dr. Seuss Museum and the Springfield Science Museum, will host Sensory Friendly Saturdays, the second Saturday of each month, 9 am to 11 am. Sensory Friendly Saturdays provide less noise, less bright light, and cool-down spaces for those who have sensory sensitivity...Read more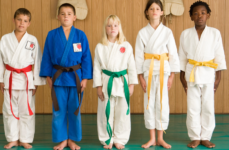 All-Stars Inclusive Karate: Scituate, open to all communities. April 3rd - May 15th. For kids with special needs, in grades 1-8. Students who would enjoy a less formal marital arts curriculum are encouraged to attend. T

he child participant must be independently ambulatory and mobile, and have basic daily skills of feeding, toileting, changing

...

Read more
Transition & Adult Events
Employment & Education in Neurodiversity: Webinar, April 5th. The UMass Lowell Center for Autism Research and Education and Neurodiversity Horizons are hosting a panel of neurodiverse advocates to talk about their experiences regarding employment and higher education. Many autistic adults are unemployment or underemployment, including those with a college degree...Read more
Preparing for College with Special Needs & Learning Differences: Webinar, April 6th, with the Westfield State University's Banacos Academic Center and the Wilmington, SEPAC. For students with any disability.

Learn more about preparing for college admission expectations,

the differences between High School and College supports for students with disabilities, reasonable accommodations. ...

Read more
Basic Rights: Transition Planning: Webinar, April 11th, with the Arlington SEPAC. An overview of the transition planning process for youth with disabilities ages 14-22 on IEPs. Workshop topics include:

What is Transition and Why is it Important,

Legal Basis for Transition Planning,

Student Vision, Self-Determination, and Self-Advocacy,

Student and Parent's Roles,

Transition Planning Form (TPF),

Age of Majority, Timelines,

Resources...

Read more
Teen & Young Adult Inclusive Social Groups: Springfield, MA, tthrough May 18th, 2023, with Kehillah at the JCC. For ages ages 11 - 18 and ages 18+ . Kehillah is committed to provide recreational and enrichment programs for adults with different abilities and a welcoming and...Read more
There's just not enough room! Find lots more events and recreation on our category tabs on our website. Below are our pages dedicated to specific disability challenges and needs.