Massachusetts' disability events for March feature the Visions of Community Conference, and an Understanding the IEP & Extended School Year Services workshop.

T

ransition-to-adult events

feature a Transition Resource Fair and "DDS 101" Transition Webinars. More March Events Include:
• Accessible Hiking in Massachusetts' State Parks
• Disability Legislative Reception at the State House
• The Dick and Judy Hoyt Grant for Inclusion
Transition-to-Adult Events Include:
• Supported Decision Making Guardianship Alternative
• Basic Rights in Transition Planning
• "Work Without Limits" Career Fair


Autism Acceptance month is in April!

Send your event to info@spedchildmass.com and we will post on our site. SM
"Visions of Community" Conference" Virtual Event, March 4th, with The Federation for Children with Special Needs of Massachusetts. Find workshops on IEPs, special education issues, trauma, self-care, health services / benefits, and transition planning. Workshops are offered in multiple languages, and a Virtual Expo will feature local exhibitors sharing information about support services...
Read more
Understanding the IEP & Extended School Year: Webinar, March 9th, with the Taunton SEPAC. Blank IEP's will be provided or you may also bring a copy of your own student's IEP to take notes on. Also discuss the Extended School Year (ESY). What is it? What are the eligibility requirements per the department of education? When should your student's IEP team discuss possibility eligibility?...Read more
Disability Legislative Reception: Massachusetts State House, March 7th, 10 a.m and live streamed on Facebook. Persons with disabilities, family members, advocates, state agency heads and their staff, and legislators will meet and catch up on legislative priorities and other important issues. The 2023 theme is Disability Workforce Equity Now! Set up an appointment to meet with your legislators...Read more
Department of Developmental Services (DDS 101): Webinar, March 8th, with Vinfen in Cambridge, MA. What You Need to Know - The Massachusetts Department of Developmental Services and Vinfen will provide this live webinar for individuals and families of all ages.
Learn more about: Eligibility, Transition, Self-Direction, Autism Support...Read More


The Dick and Judy Hoyt Grant for Inclusion: Application deadline - March 8th. With the Doug Flutie Foundation in Natick, MA and the Hoyt Foundation for the Dick and Judy Hoyt Grant for Inclusion. Together, they will be distributing funds through this community grant to people with autism and other disabilities. Grants will be awarded to help those looking to pursue athletic, academic, employment..Read more
Family Leadership Training for Boston & Metrowest: Framingham, MA and Virtual, Through April 23rd. Free. This series guides parents and families to be effective leaders locally and beyond. Workshops and sessions are for family caregivers of people who are eligible for Massachusetts' Department of Developmental...Read more
Psychopharm 101 for Autism Spectrum Disorders: Webinar, March 15th, with the Lurie Center in Lexington. Speaker Chris Keary, MD Behavioral Director at the Lurie Center, is a child, adolescent and adult psychiatrist with a specific interest in the care for individuals with developmental disabilities including Autism Spectrum Disorder, Williams Syndrome and Angelman Syndrome across the...Read more
Inclusive Recreation - All Ages
Inclusive Rock Climbing: Brookline. March 3rd, with the Brookline Recreation Department. For ages 16+ with special needs. This program is an evening at indoor rock climbing walls learning how to climb from trained professionals. The goal is to provide a fun and supportive environ...Read more
Sensory-Friendly Museum Events in Western Mass: Springfield, March 11th, 9 - 11 a.m.. The Amazing World of Dr. Seuss and the Springfield Science Museums Sensory Friendly Saturday provide less noise, less bright light, and cool-down spaces for those who have sensory sensitivity. Some exhibits will be modified to provide an opportunity for people with a range of differing abilities to ...Read more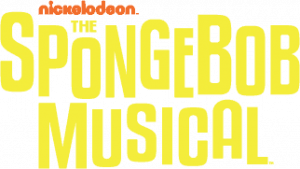 "SpongeBob The Musical" Inclusive Performances:
Acton, MA, March 24th - April 2nd. Actors with all abilities will be featured in this production. All shows will be: r
elaxed / sensory friendly,
nterpreted into American Sign Language and Open Captioned.
April 1st & 2nd - all shows will also be Audio Described.
Accessible and companion seating available...
Read more
Project RIDE "Tune Up" Days: JCC Springfield, March 12th & 13th. Project RIDE loans modified tricycles to children and young adults with special needs. This tune-up day is for trikes that need repair, to fit riders who have grown out of their current trike, and to offer trikes to new riders...Read more
Adaptive Skating for All Ages Across Massachusetts: Brockton, East Boston, Holyoke & Worcester. Free admission and equipment use. Ice sleds, skate walkers, helmets, ice grippers are also available. Activities may include obstacle courses, a block tower, races, colorful balls and pucks to shoot around, and gently..
Read more
Transition & Adult Events
Virtual "Work Without Limits" Career Fair for Those with Disabilities: March 7th, with With UMass Medical School. This event is for individuals with disabilities, and connects job seekers with disabilities with leading employers who want to hire. Network with leading disability-inclusive employers from theWork Without Limits Business Network, learn about available internships and job opportunities...Read more
Sexuality 101: How to Talk with Kids & Teens with Disabilities: Webinar, March 14th, with Inclusion Matters / West Bridgewater, SEPAC. Hear how to start--and continue--conversations with our kids and teens about privacy, healthy bodies, healthy relationships, and sex. Speaker Tiffany Goffer-Fitz completed a training of trainers sexuality series through the Commonwealth of Massachusetts...Read more
Disability Transition Resource Fair: Medford, March 15th, with the Malden and Medford Public Schools. Free and open to all members of the Malden / Medford area communities. Designed to give students, caregivers and professionals information about community based services. For students ages 14 - 22 who receive special education services, their families and those in these support services...Read more
"Be Prepared for the Transition Years DDS 101 Webinar: March 7th, with South Shore Support Services of Weymouth, How do I become eligible for DDS Services? What is the role of the DDS Area office? What can Family Support provide to my family, and what are the limitations? What are Self-Directed Services? How do they differ from Traditional Services?

What Autism support is...

Read more
DDS 101: What You Need To Know Transition Workshop: Webinar, March 8th, with Vinfen of Cambridge, MA. In partnership with Vinfen Family Support Center and the Massachusetts Department of Developmental Services Metro Region. Topics include:

Eligibility,

Transition,

Self-Direction,

Autism Services...

Read more
Basic Rights in Transition Planning: Webinar, March 14th, with HMEA Autism Resource Central of Worcester. Jear an overview of the transition planning process for youth with disabilities ages 14-22 on IEPs. Workshop topics typically include: What is Transition and Why is it Important. Legal Basis for Transition Planning. Student Vision, Self-Determination, and Self-Advocacy...Read more
Supported Decision Making: Webinar, March 22nd, with the Suffolk University Law School in Boston. Students from Suffolk Law School and representatives will host. Supported Decision-Making allows individuals with disabilities to make choices about their own lives with support from a team of people they choose, and is an alternative to guardianship...Read more
There's just not enough room! Find lots more events and recreation on our category tabs on our website. Below are our pages dedicated to specific disability challenges and needs.