Massachusetts' disability events for February include "Beyond the Spectrum" art classes celebrating African American Artists, and Family Leadership Training for Western Mass and Boston. Transition-to-adult events feature disability housing and employment workshops.


February Events & Webinars Include:
• Accessible Outdoor Rec w/ the State of Massachusetts
• "Visions of Community" Conference
• Psychiatric Medications for Kids
Transition-to-Adult Events Include:
• Three different Disability Housing Workshops
• Reasonable Accommodations in Disability Employment
• "Work Without Limits" Career Fair


April is Autism Acceptance month.

Send your event to info@spedchildmass.com and we will post on our site! SM
Family Leadership Training in Western Mass: Holyoke, February 18th - April 29th. Free.The West Region Family Leadership Training Series consists of workshops and sessions for family caregivers of people who are eligible for Massachusetts' Department of Developmental Services supports. Topics: Leadership , Advocacy, Policy ...Read more
Tired of Being Tired? Addressing Sleep-Related Issues Webinar, February 22nd, with the May Institute in Randolph. This presentation will address some common sleep-related issues in children with autism. The host will tackle non-compliance with bedtime routine, sleep-interfering behavior, delayed sleep onset, and early wakeups. Discuss some intervention ideas that may help you catch some much-needed sleep. Presenter: Dr. Karie DePaolo is...Read more
"Visions of Community" Conference" Virtual Event, March 4th, with The Federation for Children with Special Needs of Massachusetts. Find workshops on, IEPs, special education issues, trauma, self-care, health services and benefits, and transition planning. Workshops are offered in multiple languages, and a Virtual Expo will feature local exhibitors sharing information about their support services...
Read more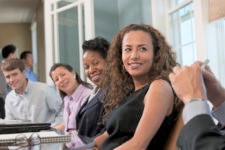 Family Leadership Training for Boston & Metrowest: Framingham, MA and Virtual, Through April 23rd. Free. This series guides parents and families to be effective leaders locally and beyond. Workshops and sessions are for family caregivers of people who are eligible for Massachusetts' Department of Developmental...Read more
Understanding Psychiatric Medication for Kids: Webinar, February 27th, with the Needham SEPAC. Children with anxiety, hyperactivity, aggression, and sleep difficulties, particularly those who also have autism, can benefit from psychiatric medications as long as the prescribing doctor understands the specific behaviors they are treating and, through monitoring, assess the side effects...
Read more
The Dick and Judy Hoyt Grant for Inclusion: Application deadline - March 8th. With the Doug Flutie Foundation in Natick, MA and the Hoyt Foundation for the Dick and Judy Hoyt Grant for Inclusion. Together, they will be distributing funds through this community grant to people with autism and other disabilities. Grants will be awarded to help those looking to pursue athletic, academic, employment..Read more
Inclusive Recreation - All Ages
"Beyond The Spectrum" Art Classes for Teens 13-18: Boston, MFA, February 18th. For teens with Autism Spectrum and Aspergers Disorders. In celebration of Black History Month - Join in exploring African art history in the MFA's African and Nubian collections, and contemporary art by Black artists in the Touching Roots exhibition. Create your own collage honoring an important figure in...Read more
"Beyond the Spectrum" Autism/ASD Art Class:

Boston, MFA, February 18th.

For kids with Autism Spectrum Disorders, ages 8 - 12. Specially designed for those with Autism Spectrum, including Asperger's Syndrome.
In celebration of Black History Month, look at artwork by African and Black artists inspired by their culture and roots, then the group will create collages honoring...Read more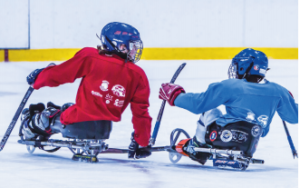 Adaptive Youth Sled Hockey Clinic: Brockton, Everett, Plymouth, February 19th,- 24th, with Spaudling Adaptive Sports. Open to children of all abilities ages 3 - 16. Sled hockey enables participants to play hockey seated with blades beneath them. Equipment is provided. ..Read more
Unlimited Abilities Recreation: Burlington, MA, February 28th - March 28th. Hosted by the Burlington Recreation Department. For teens 13+ to young adult with a disability.
These adaptive fitness classes may include adaptive exercise, dance, stretching, games and more. No prior fitness experience is necessary. Participants should...Read more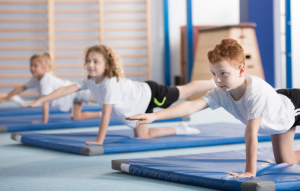 "Skyline" Adaptive Yoga, Dance & Qigong: Natick, February 25th - March 25th, with the Natick Parks and Recreation. Serving the Natick Community and surrounding towns.Part yoga, dance and Qigong where participants can explore movement and freedom of expression within a supportive, creative environment, regard...Read more
Project RIDE "Tune Up" Days: JCC Springfield, March 12th & 13th. Project RIDE loans modified tricycles to children and young adults with special needs. This tune-up day is for trikes that need repair, to fit riders who have grown out of their current trike, and to offer trikes to new riders...Read more
Adaptive Skating for All Ages Across Massachusetts: Brockton, East Boston, Holyoke & Worcester. Free admission and equipment use. Ice sleds, skate walkers, helmets, ice grippers are also available. Activities may include obstacle courses, a block tower, races, colorful balls and pucks to shoot around, and gently..
Read more
Special Olympics Aquatics: Brookline: Through June 10th, with the Brookline Recreation Department. Open to all ages and families with special needs. A variety of swimming events will be available. Enjoy open swim in the lap pool with lane markers removed...Read more
Transition & Adult Events
Housing Training for Families with Disabilities: Webinar, February 22nd, with Seven Hills of Central Mass. Marica Brennan, a Disability Resource Specialist with the Disability Resource Center of Salem, MA, will be the presenter. Marcia provides information,referrals, options counseling, s

kills training, s

elf-advocacy, s

ervice coordination...

Read more
Reasonable Accommodations in Disability Employment Webinar, February 22nd, with the Massachusetts Office on Disability. Free. This workshop focuses on the steps a person with a disability take to request a reasonable accommodation successfully. Attendees will discuss how to talk about the supports needed to perform their essential job...Read more
Disability Discrimination in Employment: Webinar, February 22nd, with the Massachusetts' Office on Disability. This workshop focuses on recognizing workplace interactions that could be disability discrimination and discussing steps people can take to deter or address disability discrimination in the workplace.

Learn how disability discrimination is...

Read more
Virtual "Work Without Limits" Career Fair for Those with Disabilities: March 7th, with With UMass Medical School. Thi event is for individuals with disabilities, and connects job seekers with disabilities with leading employers who want to hire. Network with leading disability-inclusive employers from theWork Without Limits Business Network, learn about available internships and job opportunities...Read more
There's just not enough room! Find lots more events and recreation on our category tabs on our website. Below are our pages dedicated to specific disability challenges and needs.