Massachusett's disability events for Black History Month include "A Conversation about Race and Disability", "Beyond the Spectrum" art classes celebrating African American Artists, and a Support Group for People of Color with an Asperger/Autism profile:


More February 2023 Events & Webinars Include:
• Preparing for MassHealth Renewals
• 2023 Camp Fairs (non disability)
• Advocacy Family Roundtable:
Transition-to-Adult Events Include:
• Family Leadership and Disability Justice
• Virtual "Work Without Limits" Career Fair
• The NextGen Careers Program with the MRC
Buckle up and stay for the cold weather! Sharon Marie
Preparing for MassHealth Renewals: Webinar, February 2nd, with the FCSN in Massachusetts. The Director of Strategy at MassHealth will give a short presentation that will cover the renewal process that is coming soon for all MassHealth members. * It will cover what members should expect, and how members can act now to ensure ...Read more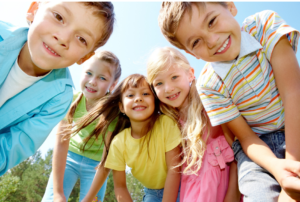 2023 Camp Fairs (not disability specific):


•

Boston Parents Paper's 2023 Virtual Camp & Summer Expo: January to June


•

Teen Summer Expos: Newton & Lexington: 2/6 & 7


•

Boston Camp Fair: February 11th


•

Central Massachusetts Summer Camp Expo: 3/12...Read more
Autism & the IEP: Webinar, February 6th, with the AANE of Watertown, MA. A Q&A for parents and guardians on the ins and outs of Individualized Education Programs (IEPs) for students with Asperger profiles.

Topics will include:

Autism-specific considerations for the concern statement, A

ccommodations,

Evaluations,

SMART goals,

The service delivery grid,

Post-secondary transition planning,

This workshop is not Massachusetts specific..Read more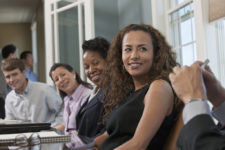 Family Leadership Training for Boston & Metrowest: Framingham, MA and Virtual, February 11th - April 23rd. Free. This series guides parents and families to be effective leaders locally and beyond. Workshops and sessions are for family caregivers of people who are eligible for Massachusetts' Department of Developmental...Read more
Bureau of Special Education Appeals Family Chat Sessions Webinar, February 13th, with the Massachusetts BSEA. Often families and school districts are able to work collaboratively and develop IEPs and 504s to meet the needs of their students. When they reach an impasse, it can be frustrating, upsetting, and sometimes leave the parties wondering how to move forward. Join the BSEA Coordinator of Mediation and Facilitation for a conversation...Read more
Advocacy Family Roundtable: Webinar, February 14th, with the Massachusetts' Family Leadership Series and more. The facilitator of these groups will be Haran Phaneuf. Haran is the Central Family Leadership Coordinator and oversees strategic planning and program implementation for the Family Leadership Programs of Central Mass...
Read more
Inclusive Recreation - All Ages
"Beyond The Spectrum" Art Classes for Teens 13-18: Boston, MFA, February 18th. For teens with Autism Spectrum and Aspergers Disorders ages

13 to 18

. Focus on art topics, critical inquiry,and sketching in the galleries.
In celebration of Black History Month, join in exploring African art history in the MFA's African and Nubian collections, contemporary

art by Black artists

...Read more
"Beyond the Spectrum" Autism/ASD Art Class:

Boston, MFA, February 18th.

For kids with Autism Spectrum Disorders, ages 8 - 12. Specially designed for those with Autism Spectrum, including Asperger's Syndrome.
In celebration of Black History Month, look at artwork by African and Black artists inspired by their culture and roots, then the group will create collages honoring...Read more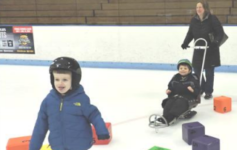 Adaptive Skating for All Ages Across Massachusetts: Brockton, East Boston, Holyoke & Worcester. Free admission and equipment use. Ice sleds, skate walkers, helmets, ice grippers are also available. Activities may include obstacle courses, a block tower, races, colorful balls and pucks to shoot around, and gently..
Read more
Sensory-Friendly Museum Events in Western Mass Springfield, February 11th.. The Amazing World of Dr. Seuss and the Springfield Science Museums, Sensory Friendly Saturdays are the second Saturday of each month, 9 am to 11 am. There will be less noise and bright light, and cool-down spaces provided for those who have sensory sensitivity. The museums open early, with some exhibits mod...Read more
Special Olympics Aquatics: Brookline: February 4th - June 10th, with the Brookline Recreation Department. Open to all ages and families with special needs. A variety of swimming events will be available. Enjoy open swim in the lap pool with lane markers removed. The training pool and diving bell will not be available...Read more
Adaptive Youth Para Nordic/Cross-Country Skiing: Weston February 15th, with Adaptive Sports New England. Eligible youth ages 8 to 17 with any level of experience can be skiers, including first-timers. Eligible skiers are those who have a visual impairment or a physical impairment. Participating youth must:

be able to ski standing up using typical cross country ski equipment,

have the endurance.

..Read more
Miracle League Baseball in Western Massachusetts: Chicopee - Registration closes on March 27th, or when they reach 60 players.

Open to ages 4 - 19 with a cognitive and/or physical disability. Two

sessions each Sunday, one for each age group. Players will be divided into groups / teams once registration closes. These are age based, they can...Read more
Indonesian Kung-Fu for Special Needs Ages 6 - 12: Northampton: With Milestones , through March 11th. For ages 6 - 12 with special needs. In Indonesian Kung-Fu, or "Silat", students learn both physical and verbal self-defense and martial arts skills, with a focus on cooperation, respect, increasing self-awareness, and self-control. Students earn belts and stripes at their own pace, while learning the values of hard work and determination...Read more
Transition & Adult Events
Support Group for People of Color with an Asperger / Autism profile: Online, February 13th, with the AANE of Watertown, MA. Free. Open Support Group for people of color (18+) with an Asperger/Autism profile. These spaces are peer led and provide an opportunity for participants to explore how their multiple identities show up and address their specific needs, by sharing experiences and...Read more
Virtual "Work Without Limits" Career Fair for Those with Disabilities: February 2nd, 2023, with With UMass Medical School. Work Without Limits Career Fair for College Students and Recent Graduates with Disabilities, connects job seekers with disabilities with leading employers who want to hire. Network with leading employers and learn about available internships and job opportunities... Read more
Home Management for Adults with Autism Spectrum Disorders: Webinar, February 6th & 13th, with the AANE of Watertown. Free. Part 1: Learning how to keep your space comfortable and conducive to personal needs. Part 2: Debriefing session to discuss how it felt to implement concepts from last week's topic, home management, into your life....Read more
A Full Life Ahead - What Makes A House a Home? Webinar for Western Massachusetts Families, February 9th.
Family Leadership and Disability Justice - How Do We Get to Know the Disability Law Center and Community Legal Aid?
How do each of these agencies protect the rights of Massachusetts' families impacted by disabilities? This presentation will provide an overview of the mission, services....
Read more
There's just not enough room! Find lots more events and recreation on our category tabs on our website. Below are our pages dedicated to specific disability challenges and needs.