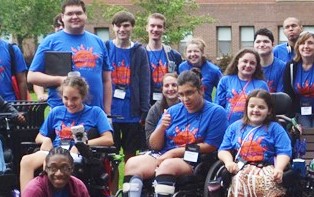 Springfield, August 23rd, 2022, with Easter Seals Massachusetts. With support of Mass Rehab Commission, YLN promotes self-advocacy/self-awareness for teens/young adults with disabilities 14-26, plus opportunities for youth 14-26.
* This is a state-wide initiative with meetings and events held in Boston, Springfield, Worcester, and East Bridgewater.
* This is an opportunity for youth to make friends in their local communities and within the larger Network group.
* Meetings feature fun, hands-on activities and interactive discussions about communication, teamwork, community service, disability rights, career interests and employment skills.
* Parents are also invited to stay for a parent group, covering topics related to transition services and program for youth with special needs.
For more information about the meeting dates at each location event, visit the YLN Easter Seals page https://www.easterseals.com/ma/our-programs/youth-services/youth-services.html or contact youth@eastersealsma.org or 617-226-2855.