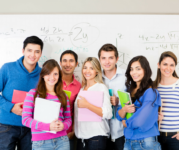 Webinar, July 20th, 2022, with the Asperger / Autism Network of Watertown, MA. AANE College Panel: Autistic College Graduates Share Their Journey and Secrets for Success. This webinar is intended for teens and adults who are or who suspect they are autistic, parents and other family members, as well as professionals who support autistic individuals.
*  A panel of three autistic adults who graduated from a four-year college or university within the past four years share their experiences.
* By responding to interview and audience questions, they'll reveal some of the challenges they faced and celebrate some key victories during their college career.
* During the last 30 minutes of this webinar, attendees will be able to pose their own questions to the panelists, via the Zoom chat feature. 
* This webinar intends to answer your questions about college and make the college transition easier. 
Panelists:
Jay Eveson-Egler is an autistic self-advocate and program manager with AANE
Colin Ozeki is an NYU Stern graduate, NYCDOE paraprofessional, and aspiring special educator.
Ben VanHook is an autistic graduate student studying public policy at George Mason University with an emphasis on education policy.
Gus Zarefsky earned an Associates of Arts degree in Liberal Studies in 2019 and a BS in Studio Arts at Landmark College in 2021.
Fees apply, registration is required to: www.aane.org/event/aane-college-panel-autistic-college-graduates-share-their-journey-and-secrets-for-success-7-20-22-700-pm-830-pm-et/ or contact michele.cantara@aane.org