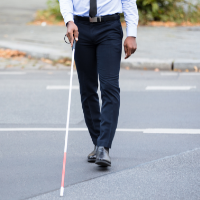 Webinar, April 27th, 2022, with the Massachusetts Commission for the Blind (MCB). What's New in Orientation & Mobility – Virtual Town Hall -from 12:00 P.M. to 1:30 P.M.
* Join MCB for a Virtual Town Hall focusing on "What's New in Orientation & Mobility?"
* They will share information on their partnerships with the Department of Development Services (DDS) and The Carroll Center for the Blind.
* Presentations from MCB program experts and consumers will address topics such as navigation tools, technology, transportation and street crossing.
* To register https://massgov.formstack.com/forms/mcb_virtual_town_hall_questions or v https://us06web.zoom.us/j/83838732796?pwd=UmpLSFF5RDdnWTJlNnlNVEZGRmpyUT09zoom.us/j/95742756230?pwd=UTRNV1JrR0JxdStER2U0ZjRlZnRCUT09#success Meeting ID: 838 3873 2796 / Password: 042722 or contact MCB ADA Coordinator Miracle Jones at miracle.jones@mass.gov or 617-210-5054
ASL interpreter services and CART have been requested.
For any questions, email MCBinfo@mass.gov or call 1-800-392-6450