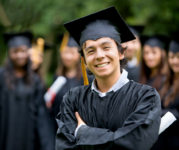 Webinar, March 3rd, 2022, with the Federation for Children with Special Needs of Massachusetts. Transition Planning Training.
This presentation provides an understanding of the transition planning process, including:
Why transition planning is important
Services that could be included, who is eligible
Student and parent/SESP roles in transition planning
The role of student's vision.
Discuss how to prepare for a transition planning meeting, using the transition planning form, the age of majority, the anticipated graduation date, and the options when the Team does not agree, including procedural due process rights.
To register or for more information visit the Federation's calendar page https://fcsn.org/news/ or contact rtsc@fcsn.org or (617) 399-8342.