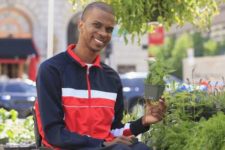 Webinar, March 28th, 2022, with the Seven Hills Support Centers of Central Massachusetts. Pam Hickey, DDS Regional Self-direction Manager, will explain the concept and answers questions that you may have.
* Self-Directed Services for Adults with Disabilities – A growing number of individuals who live and receive services in the community are choosing to self-direct their services.
* The purpose of Self-direction is to expand individual choice and control over services and supports that they need to live in the community.
RSVPs are required to https://zoom.us/meeting/register/tJYsd–gqD0oG9AoCR7jr655mUuQwZ-GO8Ec or contact Pam Hickey, Regional Self-Direction Manager, 413.205.0871 or pamela.hickey@state.ma.us For information about Legal & Financial Rights in Massachusetts, please visit our Legal & Financial Page.