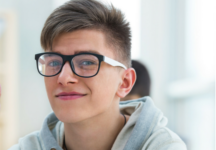 Virtual Classes, through March 5th, 2022, with Whole Children of Hadley, Mass. LGBTQIA+ Group is a place where you can meet other folks your age with the same or similar identity to you.
* This is a group for discussing issues unique to the LGBTQIA+ community.
* Find support, community building, strengthen confidence and self-esteem, and learning tools for self-advocacy.
Fees apply, registration is required to www.wholechildren.org/class-schedule/ or contact maggie.rice@pathlightgroup.org or 413-585-8010.