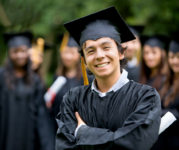 Virtual Event, April 7th, 2022, with the Lawrence, MA, Public Schools. An event for students receiving special education services and their families who want to know more about transition planning into adulthood.
* Un evento para estudiantes que reciben servicios de educación especial y sus familias
interesados en conocer más sobre la planificación y transición hacia la vida adulta.
* Hear from the:
* Escuche de:
Massachusetts Department of Developmental Services
The Massachusetts Department of Mental Health
The Massachusetts Rehabilitation Commission
The Arc of Massachusetts
The Merrimack Valley Regional Transit Authority
To register visit / Para registrarse visita https://lawrencepublicschools.zoom.us/meeting/register/tZArcOCtqD0rGNZDXvxBAqg6LDeTe6rU_sFO?_x_zm_rtaid=jZtR3aayTbGd3FtMvbbq3Q.1647780728841.690f0e25b336569b4f4c249af389fbde&_x_zm_rhtaid=292 Elaine Davey at 978-772-8463 or elaine.davey@lawrence.k12.ma.us if you have any questions. o contacto comuníquese con Elaine Davey al 978-772-8463 o elaine.davey@lawrence.k12.ma.us si tienes alguna pregunta.