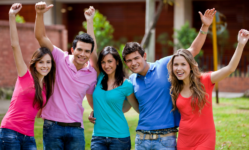 Webinar, February 6th, 2022, with the Asperger / Autism Network in Watertown, MA. Three adults on the spectrum will explore how language usage related to autism has evolved over time. They will share what language they use to identify themselves.
* Do they say, "I am autistic," or do they say "I am a person with autism"?
* Do they identify with the term "Aspergers" or "Autism," or do they refer to themselves as neurodiverse?
* Do they use different terms?
* How do these subtle differences in language shape their identity, and how has their use of these terms evolved over time?
* Why do they choose this language and how do these language choices relate to their self-advocacy journey?
Audience members will be able to use the Zoom chat function to pose additional questions to panelists.
* This webinar is a follow-on to AANE Webinar: A Framework for Understanding Your Unique Aspergers/Autism Characteristics
Primary audience – adults who have been diagnosed with Aspergers/Autism, or who suspect that they may be on the spectrum. Parents and other adult family members of children and teens, as well as professionals, may also want to attend.
PANELISTS:
Kendrick Cronin is a neurodivergent trans man who is currently completing a master's degree in clinical counseling through Southern New Hampshire University. His professional focus is to increase understanding of and thus depathologize neurodivergency, transgender experiences, and living with mental illnesses. He currently lives in Minnesota, where he works for BridgesMN in employment services to support disabled people in seeking meaningful employment, and interns at Touchstone Mental Health, a residential treatment facility.
Ryan Walsh is a recent graduate from Westfield State University with a Bachelor's in Sociology. He is also a musician that has studied a variety of instruments over the last fourteen years and is highly involved with music and podcast production. Ryan speaks on topics related to self-advocacy, mental health, education, employment, and building meaningful connections.
Panelist 3 – TBD
HOST: Michele Cantara, Neurodiversity Training Specialist, AANE
MODERATOR: Nick Gallop, AANE Adult Services Coordinator
Fees apply. Advanced registration is required to www.aane.org/event/aane-webinar-being-your-authentic-self-what-language-do-you-use-to-identify-yourself-and-why-2-6-22-100-pm-230-pm-et/ or contact Michele Cantara, michele.cantara@aane.org