Online support groups, through November 16th, 2021, with the Asperger / Autism Network in Watertown, MA. AANE is offering an 8-week virtual group for trans, non-binary, and gender expansive teens aged 14-19 who identify as being on the Autism Spectrum or related diagnosis.
 * This group is designed to provide teens with a safe space to feel connected to and engage with each other while practicing their social skills in a facilitated setting.
* This group is intended for individuals on the spectrum in the age range indicated who are able to self-regulate AND independently participate in activities without the assistance of a dedicated caretaker.
 * The group will be developed based on the interests and needs of the members.
Dates: , 10/5, 10/12, 10/19, 10/26, 11/2, 11/9, 11/16
FACILITATOR: Elena Rossen
Fees apply, registration is required to https://www.aane.org/event/online-closed-social-support-group-for-trans-non-binary-and-gender-expansive-teens-14-19-9-28-21-11-16-21-500-pm-630-pm-et/  or contact Nancy Parker, 617-393-3824 x214, nancy.parker@aane.org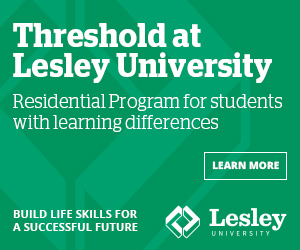 FINANCIAL ASSISTANCE: For programs and events that require a fee, financial assistance is available and no one will be turned away for inability to pay. Discounted registration buttons can be found below for some programs and events. To inquire about financial assistance, contact events@aane.org. If you are able, please consider donating the cost of an additional registration to support the financial assistance of others.
REGISTRATION: Advanced registration is required. After you have registered, a confirmation email is sent with a link to attend the program. Registrants who do not receive the confirmation email should check their email spam folder. Registration closes 24 hours prior to the first session. Early registration is highly recommended as many programs fill quickly.
*CODES OF CONDUCT: Participants at AANE events are expected to act respectfully toward other participants and group facilitators. AANE reserves the right to deny admission, ask an individual participant to leave, or remove participants from the event/program for inappropriate or disrespectful behavior. For more information see FAQS.
TECHNICAL SUPPORT: The online platform for the event/program will be listed in the confirmation email from AANE. For assistance with Zoom, please visit the Zoom Help Center prior to the event to become familiar with the platform.