Webinar Support Group, November 3, 2021, with UMass Lowell's Center for Autism Research and Education. Free and open to the public.
 * The speaker will be Leslie Hughes from Massachusetts Advocates for Children.
* Leslie Hughes is a Public Information Specialist through MAC's Autism Center, the Young Adult Leaders Fellowship Supervisor, and a parent of a child with disabilities.
* This workshop will address the transition planning and services required for youth with disabilities ages 14-22 training and will focus on: 
The transition special education services needed to prepare youth for employment
Independent living
Further education
Compensatory services during COVID-19 to address transition needs
How to ensure districts fully address your child's transition needs during the recovery
Using case examples, parents and professionals will learn strategies that can help students receive important transition services required by special education laws, preparing youth to live, learn, and work in the community when they exit special education.
The workshop will also provide information about the transition to the adult human service system, including Chapter 688, the state law that helps plan for youth with disabilities after they leave school.
To register or for more information email ashleigh_hillier@uml.edu to receive the Zoom link and any updates.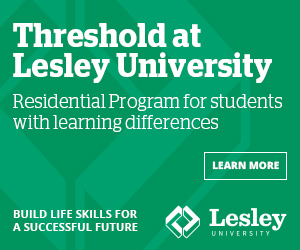 For more information about the Center for Autism Research and Education visit www.uml.edu/Research/Autism/services/the-network.aspx  and scroll down the the desired webinar dates, or contact Ashleigh Hillier at Ashleigh_hillier@uml.edu * This group is part of the UMass Lowell Center for Autism Research & Education Networking group for Teens & Young Adults, with a separate group for caregivers.
* The Network takes place once a month on a Wednesday (usually the first Wednesday of the month) from 6-7:30 p.m.
* You will receive a schedule of Network meeting events for the year so you will know what is coming up.
* During the pandemic however, groups are meeting online through Discord. 
* There is a $75 annual fee to participate in The Network. This fee also covers the parent group which meets at the same time and place (currently meeting in Zoom). Scholarships are available for those who cannot afford the fee. 
For Special Needs Financial & Legal Workshops in Massachusetts, visit our Financial Legal Page.